The Idaho Press partnered with the League of Women Voters to conduct candidate surveys for the May 19 primary. You may also search for your ballot items by address, at vote411.org. Candidates were responsible for grammar and spelling, and answers were limited to 500 characters.  
ADA COUNTY COMMISSIONER, DISTRICT 1
Republican primary: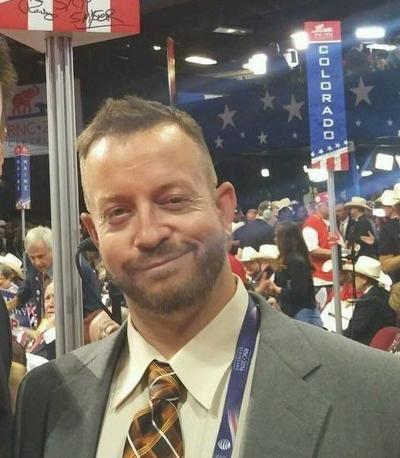 Ryan Davidson, Boise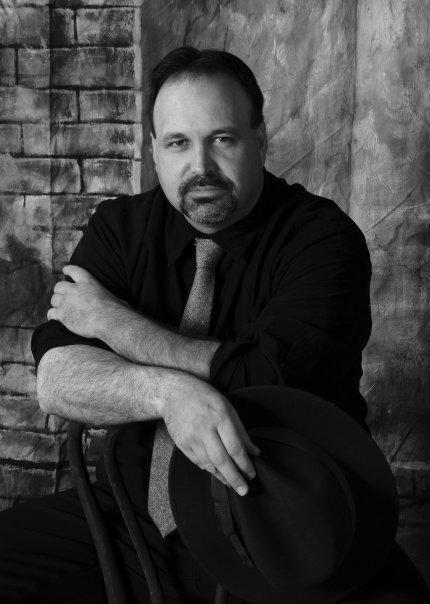 Davidson L Haworth, Boise
Uncontested primary: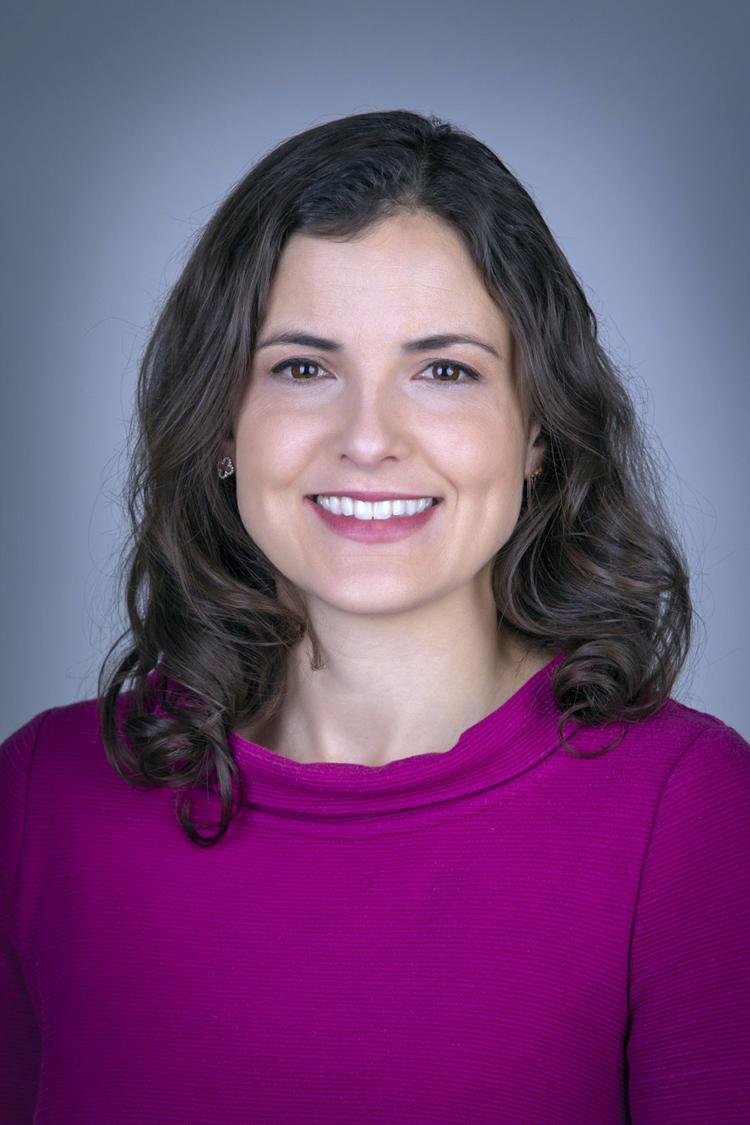 Democrat: Diana Lachiondo (uncontested; will be invited to participate in General Election survey) 
Questions:
What do you hope to accomplish if elected?
Ryan Davidson: My number one priority will be helping the local economy rebound after Covid-19 is over. These are extraordinary times, and any burdensome county regulations that would hinder economic recovery must be revised or repealed.  
Another priority will be to work with our other county officials to re-examine our criminal justice priorities.  Cutting taxes, and reducing the budget and the heavy hand of government should be the goal of every Republican elected official. It's time for innovation.
Davidson L Haworth: Lowering taxes, and cut wasteful spending.
What experiences have prepared you for this office?
Ryan Davidson: I have been serving as the Chairman of the Ada County Republican Party since 2018, and am a senior member of the Idaho State Republican Central Committee.  I've worked with elected officials at every level throughout the state.  I'm an Idaho Supreme Court case-winning litigant, praised by the Justices for my abilities.  I've authored legislation and GOP party rules, and have collaborated with Presidential candidates. I'm unrelenting in the face of government corruption and excess spending.
Davidson L Haworth: Being a former firefighter I have learned to work with adversity, pull up the bootstraps. Protect the innocent and those in need. Working with several campaigns throughout the years with over thirty years of experience. Raising my three children being a single parent has taught me a lot, and unless you have been a single parent you can't understand the challenge.
What solution would you support to address the property tax burden on residents?
Ryan Davidson: Taxation is theft. I'll be a strong advocate for a property tax freeze at the legislative level.  At the county level, it is my hope that we will regain our Republican majority so that we can have a team dedicated to reducing property taxes. Ada County is becoming a victim of its own popularity.  More and more people are flocking here, causing a housing shortage, which causes house prices to rise along with property taxes.  We need to increase the housing supply with innovate building proposals.
Davidson L Haworth: Property tax is a noose around the necks of Ada County Citizens. Right now property owners are hanging, and losing their homes. We always wonder why Ada County homeless are growing. This is one of the reasons. Lower property tax is my number one priority. Eliminating property tax is also a plan once a committee of Ada County Citizens is established. Commissioners need a volunteer committee to oversee their actions and work with other community leaders. Commissioners should never run roughshod.
How will you work with cities and ACHD to respond to growth in Ada County?
Ryan Davidson: It's time to re-examine the old ways of zoning and city planning.  I support the new concepts being implemented by Garden City, with their "Live, Work, Create" district that allows a blending of commercial and residential.  If we don't want Ada County to grow outwards, we'll need to grow upwards.  Allow more high-rises outside of the downtown core.  Allow the free market to come up with new ideas for how to design self-contained neighborhoods of the future, with walking distance to everything.
Davidson L Haworth: Once in office I will create a volunteer committee with the best and brightest in Ada County economics. Looking at every aspect of the economy connected with ACHD. The focus will be to lower taxes and cut the rapid spending of the Commissioners of Ada County. The county once had a surplus, and today we are in the negative. Time for Commissioners to realize that they work for the people, and not for their own personal wants.
Please name a decision the county has made in the last year that you either agree or disagree with, and specify why.
Ryan Davidson: I disagree with the Democratic Commissioners who voted to authorize the importation of more refugees into the county. Ada was one of only two Idaho counties who requested the Federal Government send more refugees. This move was overwhelmingly opposed by Republican voters.  While I am not against refugees in Idaho, I do not trust the federal and county government to effectively manage the program.  The cost to taxpayers is substantial.  More attention must be paid to assimilation programs.
Davidson L Haworth: The COVID-19 pandemic has brought Ada County, the State, and the Country to a standstill. My family and I self-isolated for thirty days. We did everything expected. Now that we see the numbers of the pandemic we realize that many have jumped the gun especially the Ada County Commissioners. Closing Expo Idaho with an iron fist and taking away the freedoms of the citizens was done in an authoritarian manner. Now the virus is dwindling and the numbers now do not match the media on this pandemic.
What is the most important challenge facing the county, and how would you address it?
Ryan Davidson: Maintaining the quality of life for our residents.  A major issue for the county to deal with will be the fate of the Fairgrounds and Les Bois Park.  When I ran for Garden City Council over 15 years ago, I proposed a small-scale Garden City Downtown that would incorporate the Fairgrounds.  There is still interest in this idea.  I feel the Fairgrounds should stay where it is and should be improved, in cooperation with the surrounding cities.  I would like to see horse racing return to Les Bois.
Davidson L Haworth: The high rate of expanding taxes upon the people of Ada County is a priority. The expansion of people coming into the county and all of Idaho needs to be slowed. Politicians like the revenue of tourism, and new out of state home buyers, renters. It is time to put Idahoans and Ada County first and foremost. We talk about slowing the spread of the COVID-19 pandemic. Let's stop the spread of expansion, and those moving into our county.
ADA COUNTY COMMISSIONER, DISTRICT 2
Uncontested primary:
Democrat: Bill Rutherford, Meridian
Republican primary: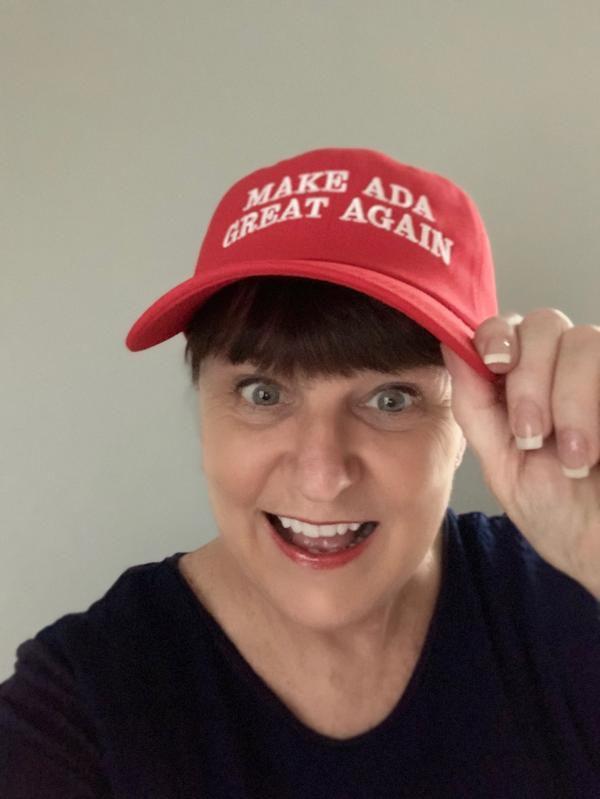 Mary McFarland, Eagle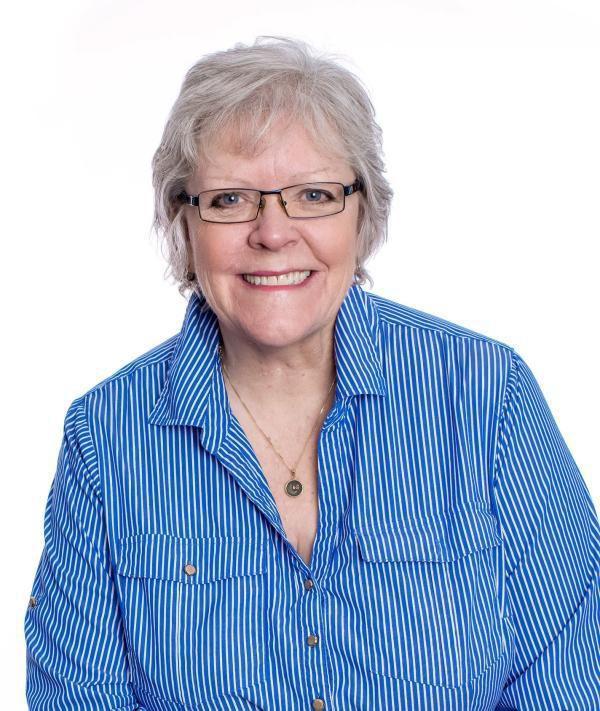 Teri Murrison, Eagle
208-258-4752
@TeriMurrison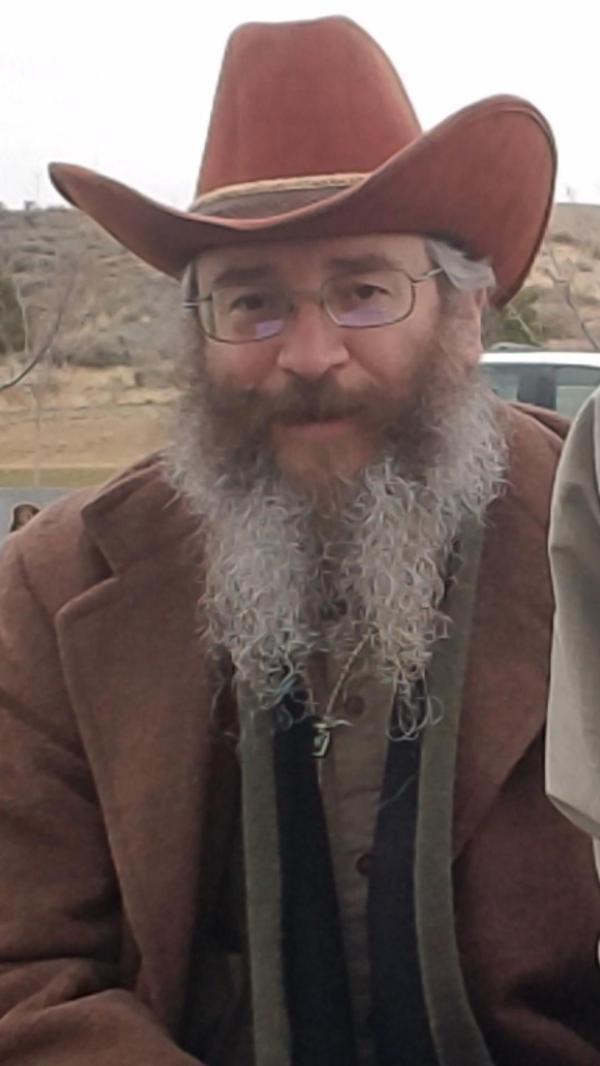 Fred Rippee, Meridian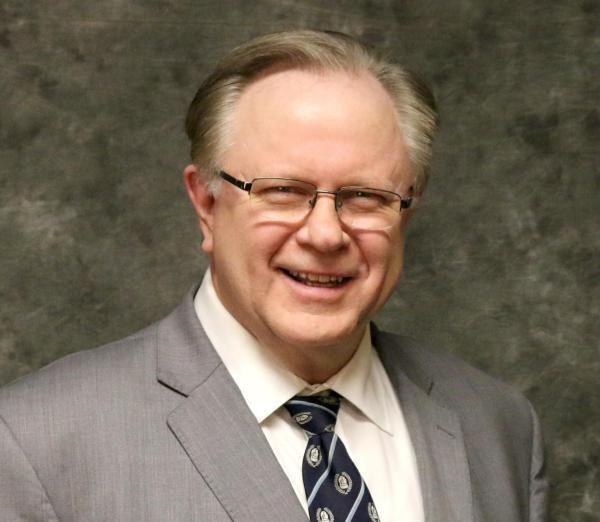 Rod Beck, Boise
Kim J Wickstrum (no response)
Patrick Malloy (withdrew)
Questions: 
What do you hope to accomplish if elected?
Rod Beck: My primary goal will be to reduce the property tax burden on Ada County taxpayers. In the last three years alone, the Ada County budget has swelled by $50 MILLION DOLLARS (!!) - - loading an even greater burden onto the backs of already-struggling taxpayers.
Mary McFarland: I will lobby to change how the budget is built. Instead of rubber-stamping departments' budgets with a 3% increase, I will work to start with a zero dollar budget approach. The County budget has exploded from $200 million seven years ago to almost $300 million. I will also work to make the County more transparent. There is no function to search the Ada County Commissioners' meetings and decisions. This makes it time consuming to find information and it leads to a lack of oversight by taxpayers.
Teri Murrison: If elected, I plan to work to:
o Rein in property taxes and spending at the county by providing direction to budget writers on acceptable funding requests, promote comprehensive tax reform at the state level
o Promote responsible growth and build strong relationships with other decision makers in the cities and ACHD in order to encourage better coordinated land use planning
o Keep public safety services strong through maintenance of budgetary resources
o Advance transparency and accountability
Fred Rippee: Improve transportation throughout the county, including: eliminating ability to shortcut red light and cut in line; more green lights; prioritizing busy streets over side streets; better road work planning; work at night priority; and making road construction traffic ready during rush hours.
Reverse Idaho Power's decision to use unreliable and expensive green power, conservation and rotating equipment blackouts as a means to power Ada County. Encourage siting conventional county powerplants.
What experiences have prepared you for this office?
Rod Beck: As the Idaho Senate Majority Leader i was required to work with a broad spectrum of interests and various geographic and political backgrounds. I lead the Idaho Housing Housing and Finance Association to record profits and results in the three plus years I was the Executive Director. I lead the 2016 Trump for President campaign in Idaho and led the Trump delegation to the Republican National Convention.
Mary McFarland: I have owned my own businesses for over 27 years and I have always worked differently than the government. I served as City Council member/president for the City of Eagle from 2011-2015. This experience gave me years of understanding how government works and how it can be improved. When I say I will cut the budget, I say that from experience. In my first year serving on the Eagle City Council in 2011, the budget was cut by 20%. Now, just five years after I left, the budget has more than doubled!
Teri Murrison: 8+ yrs on Idaho Soil and Water Conservation Commission; 5 yrs on the Ada County Planning & Zoning Commission, Land Use Planning, Chair in 2016; 4 yrs as a county commissioner, 5 yrs as small business owner; 8+ yrs as a public information and administrative services officer; Master's Degree in Negotiation, Conflict Resolution, and Peace-building.
My time as a county commissioner ran from 2007-2010, during the recession, when revenues fell considerably and hard choices had to be made to cut svcs.
Fred Rippee: Born and raised in Idaho, chemical engineering alumnus of Idaho, professional engineer, 40 years power production experience, 10 years chief engineer and site manager of 3 large high tech plants. Highly skilled with successful management, engineering, technical auditing, budgeting, financing and teamwork. I bring a strong technical background to understand the nuances of county technical issues and especially the proposals to 'fix' them, and will have the citizens' backs on best approach.
What solution would you support to address the property tax burden on residents?
Rod Beck: This is my number one goal to reduce the property tax burden on residents of Ada County. There are several approaches to use in this effort. 1. I would support the legislation brought forward by Representative Mike Moyle to freeze property taxes for one year thereby allowing all parties to negotiate a long term solution. 2. We must stop the growth in the Ada County budget. This year alone the budget has grown 11.4% which is beyond the population growth.
Mary McFarland: Local taxing districts and Ada County need to get excessive spending under control. By using zero-based budgeting and allowing taxpayers to vote on major capital expenditures it will be possible to significantly reduce the Ada County budget. Currently, the county is stockpiling our money, which is just wrong! I will lobby the legislature to readdress the outdated limits on homeowner's exemptions and the assessed skyrocketing housing values. Is this why they haven't needed a bond since 1996?
Teri Murrison: While it's not within the county's purview to change state tax law, it must make necessary spending cuts, reduce tax assessment rates and/or limit increases, and advocate for comprehensive and equitable property tax reform in the Idaho Legislature. While awaiting reforms, it's critical that the county prioritizes services and directs staff to make program and service reductions accordingly. The Commissioners should give depts. direction on what budget req. they will allow (% change in total).
Fred Rippee: Budget costs are mainly people, support, and school referendums. Not much cutting there by law. Grow county wealth by planning industrial parks and attracting factories to pay down taxes and bring county jobs and wealth. Idaho Power agreement of rotating blackout of equipment shows insufficient power for that. First we need to attract and site a large conventional power plant site ~ 10 miles south of metro to get sufficient power to attract factories to further reduce taxes and bring wealth.
How will you work with cities and ACHD to respond to growth in Ada County?
Rod Beck: The ACHD and the cities in Ada County together represent an important coalition of Ada County governments. It is essential to have collaboration on valley-wide solutions. I will meet with each group, along with solution-minded citizens across the county. to find common ground to advance the interests of the citizens of Ada County in a fair and reasonable manner without expanding the role of government.
Mary McFarland: It will take collaboration with all cities, ACHD, ITD and the County. COMPASS, is an excellent resource and I will collaborate with all.
Proper Zoning (density) is an excellent tool to control growth; however, we must not infringe on the rights of private property owners with unfair denials. We must plan carefully for future impacts. Limiting high-density growth is vital via the Comprehensive Plan. Moratoriums are an unfair infringement on property owners due to government's failure to plan.
Teri Murrison: With significant turnover in elected officials in the last few years, there's an opportunity to rebuild intergovernmental relationships for better coordinated growth. I'll help to develop an overall big picture vision for planning in which each jurisdiction in Ada County has its own part, voice and interests. In addition, I'll advocate that countywide goals are established regarding growth, payment for infrastructure, etc. I see the county's role as a facilitator in this effort.
Fred Rippee: Ada county has the space for growth. The cities have planning and zoning and water/sewer infrastructure. Ada county and the cities need to attract and plan for growth including residential, support services, industrial parks and large plant sites as a team, with ACHD providing a well designed and efficient means for logistics. Rail, power and all aspects need to be included and planned. Light rail, expanded buses, bicycle paths etc. and their payment options should also be considered.
Please name a decision the county has made in the last year that you either agree or disagree with, and specify why.
Rod Beck: The approval of the runaway growth in the county budget is the decision that I disagree with the most. The citizens of Ada county knows that there were areas of the budget that didn't need to grow as rapidly as they did. Because of the increase in the Ada county budget, the property taxes went up in some homes as much as 25-40%. We need to arrest this ever-increasing run up in property taxes and budget growth.
Mary McFarland: The Board of County Commissioners' decision to take forgone taxes is a decision that I firmly disagree with. After reviewing the County budgets over several years, I realized they are avoiding bond elections by taking forgone amounts and also having such padded budgets that they end up with millions of 'surplus funding.'
The current commissioners wasted no time taking $4,525,193.00 from forgone taxes in their very first budget. That $4.5 million is now added to your taxes every year!
Teri Murrison: In the last year Commissioners initiated a series of growth conversations with cities and ACHD. The conversations were intended to raise awareness of the need to understand the true cost of growth so decisions can be made about what infrastructure is needed, how to finance it, and in general, how to grow responsibly as a region. The public has also been included. It's been a critically important step to begin to manage growth without limiting the economy. All stakeholders are participating.
Fred Rippee: Allowing Idaho Power to use a few dams, green power, conservation and Idaho Power controlling and shutting down business equipment as a means to power Ada county is horrible. Green power is subsidized, unreliable, expensive and inefficient for the consumer which benefits Idaho Power by not requiring adequate reliable inexpensive power. There is not sufficient power for us, let alone to attract new industries like the new pharmaceutical companies and their wealth, tax reduction and job creation
What is the most important challenge facing the county, and how would you address it?
Rod Beck: Growth and property taxes are the most important challenges facing Ada County. I would streamline the application process. ensuring that all laws and ordinances are followed so that growth would have a limited effect on current citizens. The best way to tackle the increasing property tax burden is to reduce or freeze the budget.
Mary McFarland: Growth and expanding taxes are the biggest challenges we are all facing now. We must have thoughtful planning with all of the Cities in the County. We must collaborate together and come to agreements on the big picture for all.
Resetting the entire budget is key to lowering taxes; we must go back to zero-based budgeting to stop the out-of-control spending and taxation. Bonding should be the only way the County grows, not by taking forgone taxes and sneaking big projects via annual increments.
Teri Murrison: In the short term, the impacts of COVID-19, its effects on citizens' health and the healthcare system, as well as the economic recovery are our most important challenges. Determining a gradually phased approach to reopening Idaho businesses/economy is critical.
In the long term, addressing growth's impacts on our quality of life and infrastructure are critical. We should continue the above-discussed growth conversations, identify the true cost of growth, and implement policies accordingly.
Fred Rippee: Seniors and others on fixed incomes property taxes could drive them out of their homes. Property taxes pay mainly voted referendums and law required county personnel and support. Wealth generation by siting new factories to pay down property taxes is the best means to save seniors homes. Wealth generation by creating an abundance of reliable cheap power to attract factories is best. Site a large power station about 10 miles south of metro area to get power. 1 factory job makes 4 in town jobs.