MERIDIAN — A new medical complex, including one of Idaho's first 24/7 urgent care clinics, is on the horizon for west Meridian.
Officials gathered Thursday to break ground on a new Saltzer Health medical complex at Ten Mile Crossing, which will include an urgent care clinic open at all hours. This will give residents an option beyond the emergency room for late-night medical emergencies that are urgent but not life-threatening.
Most patients visiting the emergency department don't need that level of care, but don't have access to another option at that time of night, said Ed Castledine, CEO of Saltzer Health and former site administrator of St. Luke's Nampa. He estimated between 20% and 40% of ER visits could have been treated at an urgent care clinic.
Not having access to an urgent care and instead going to the ER can rack up a bigger bill. The average person paid from $1,233 to $2,168 visiting an emergency room in 2013 and from $50 to $150 to visit an urgent care, according to Debt.org.
The urgent care clinic is just one aspect of the new complex, which involves two four-story buildings totaling 270,000 square feet, near the corner of Ten Mile Road and Interstate 84.
When finished in fall 2020, the complex will have an ambulatory surgery center, physician clinics, rehabilitation, physical therapy, imaging, lab, pharmacy and the urgent care clinic run by Saltzer Health.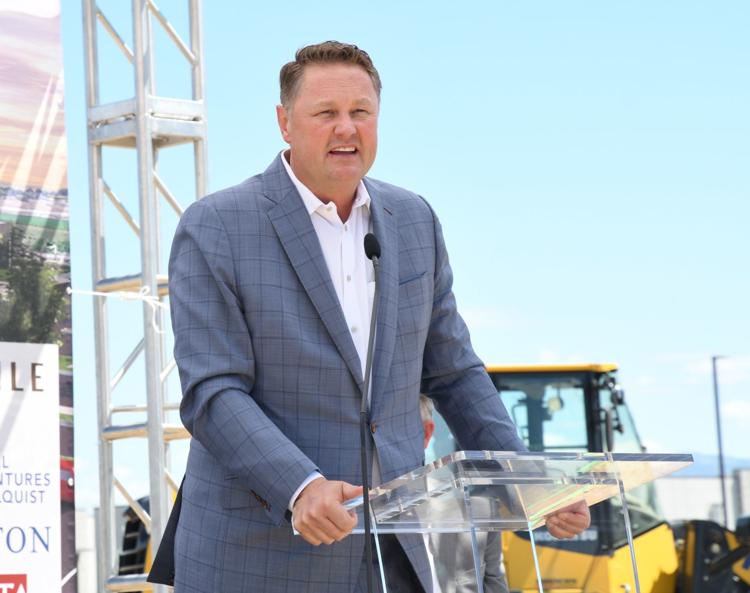 The new facilities are part of Saltzer Health and Ball Venture Ahlquists', or BVA, plans to increase transparency in the cost of care and provide patients with reduced costs.
"Our aim is not just to be another provider, but to disrupt the way that health care is delivered to the families of Idaho," Tommy Ahlquist, CEO of BVA, said at the groundbreaking Thursday.
Ahlquist said Saltzer Health plans to do that through new technology, changing how residents make appointments, see their physicians and pay their bills. Part of that vision, Ahlquist said, is building an out-patient structure that "can deliver care in a cost-effective way."
"That's what this building is important for," he said.
BVA completed the acquisition of Saltzer Health, formerly Saltzer Medical Group, in April, announcing new facilities and a new technology platform.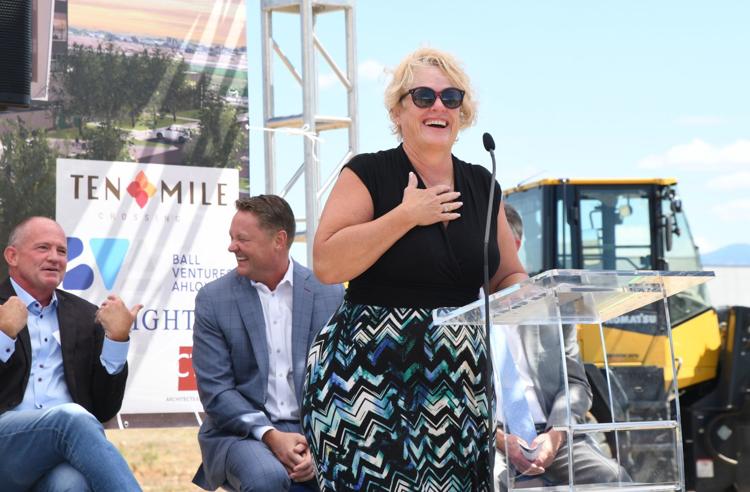 During the groundbreaking, Meridian Mayor Tammy de Weerd said the health care system "affects all of us."
"I have a granddaughter that is 6 weeks old, and she has a hard time breathing," she said. "Getting her into a doctor and getting that more timely care is a concern."
Ahlquist also disclosed that three weeks ago he had open heart surgery.
"I unexpectedly found myself in a hospital bed and getting cut open from here to there, and I am very grateful to be here today," he said.
Despite the major medical additions in Ten Mile Crossing, Castledine said Saltzer's headquarters would stay in Canyon County. Saltzer has seven locations in the Treasure Valley and roughly 50 doctors and providers. Castledine did not know how many new staff members Saltzer will hire at the new facility.
Saltzer will take up a little over half of the two buildings, leaving 130,000 square feet for other medical office tenants, Ahlquist said. The two buildings combined will cost between $60 million and $70 million to construct.