Meridian City Council members this month are scheduled to consider the final plat for Firenze Plaza, a proposed commercial development with 12 commercial buildings lots, including an Albertsons, on the northwest corner of South Eagle and East Amity roads.
The hearing is scheduled for 6 p.m. July 16.
The developer, The Land Group, Inc, is proposing a 58,164-square-foot Albertsons store with a 3,083-square-foot fuel center and 353 parking stalls. The operating hours for the lots were set from 5 a.m. to 1 a.m. every day.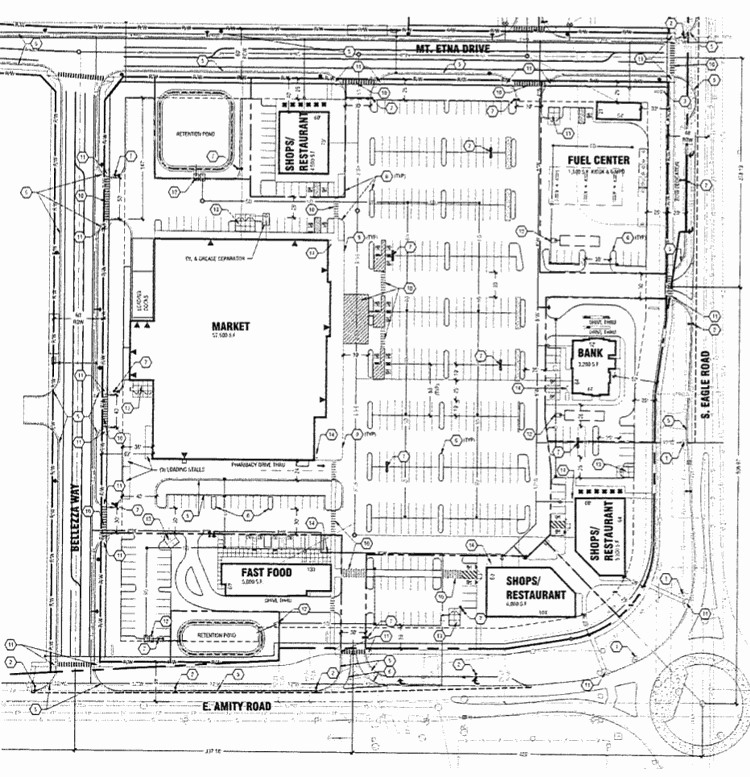 Want more news like this in your email inbox every morning?
The plat also includes a 3,200-square-foot bank with a drive-thru, a 5,000-square-foot fast food building and three shop or restaurant spaces varying in size from 4,500 square feet to 6,000 square feet.
Within the plan are two remaining parcels to the north and west of the proposed Albertsons building. The north parcel is roughly 427,700 square feet, and the east parcel is roughly 520,500 square feet with four roughly 22,000-square-feet commercial or office spaces on its southwest corner.
Council gave Firenze Plaza the thumbs-up in January 2017. That approval included the annexation of 16 acres zoned business community for Firenze Plaza and another 24 acres zoned medium-density housing.