MERIDIAN — Meridian Mayor Robert Simison on Monday delivered his first State of the City Address in which he laid out an "ambitious" plan for the city during his first four years in office. He committed to building new public safety facilities, proposed city funding for road projects and fired criticisms at the Idaho State Legislature for failing to adequately fund schools or address property taxes.
Simison took the helm in January, after a successful election that gave him four-term mayor Tammy de Weerd's office, where he worked as chief of staff for more than two decades.
It was the city's first virtual State of the City, as the new coronavirus has made it difficult to hold in-person events. A pre-recorded video, produced by the Meridian Chamber of Commerce, was posted online Monday afternoon
Simison's State of the City was originally scheduled for April, after his first 100 days in office, but the new mayor acknowledged the pandemic put a wrinkle in the schedule as well as what he had planned to say.
"When I first thought of giving this address, it looked much different," he said. "Then, as I started to write my speech, it was clear the next 100 days and beyond were going to look nothing like we'd seen before."
Simison said his and city staff's focus and expectations have changed due to the pandemic, but he remains optimistic about the future.
"We can and will manage the impacts of the pandemic," he said. "There will continue to be challenges, perhaps some we do not know yet. Loved ones have been lost, our economy has been shaken, but we will recover, and our spirit as a city will remain, much like when the Great Recession hit, because we are a safe community, we have a welcoming environment, and we are focused on our families."
During Simison's first six months in office, city staff has been working on implementing Meridian's new comprehensive plan, preparing a new strategic plan, planning for the future of downtown Meridian and identifying transportation priorities, Simison said.
Simison said he has spent "valuable time" with "key partners" at the Ada County Highway District, West Ada School District and new mayors of Ada County cities. He said he has also talked with Meridian City Council members about their ideas.
The city has updated its Comprehensive Financial Plan, a five-year "financial road map," in the first 100 days of his term, Simison said.
"For everything I plan to share with you today, I urge you to remember that the city is debt free, which is a great financial position," he said.
Under his leadership, Simison said the city will continue to maintain "sound financial practices," including saving money before spending it, "to be conservative with your money and invest wisely in our people and services."
PUBLIC SAFETY
One funding priority outlined in the Comprehensive Financial Plan is new public safety facilities and personnel.
The city is planning to build two new fire stations, one in northwest and one in southeast Meridian. The new stations, estimated to cost $17.3 million, combined, will be designed this fall, and construction is expected to begin next year.
Station 7 will be near McDermott and McMillan roads, and Station 8 will be near Lake Hazel and Locust Grove roads.
"These stations are needed if we are going to strive for a 5-minute response time, which is an important goal to prevent the loss of life and property," Simison said.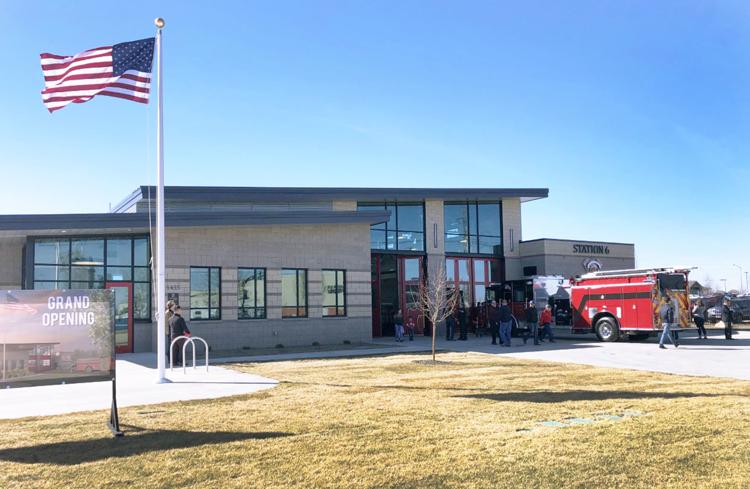 The city is also planning two new police substations, which will be co-located with the fire stations, Simison said. The timing and funding of the stations have yet to be finalized.
Locating the police substations in conjunction with the fire stations will save the city money on land acquisition, design and construction costs, Simison said.
Police staffing and recruitment will also be a priority in the coming years, he said.
The mayor's commitment to fund new facilities and personnel for Meridian police come amid nationwide protests against racial injustice in policing following the death of George Floyd, a Black man who died in police custody on May 25, after a Minneapolis Police officer knelt on his neck for 8 minutes and 46 seconds. Amid the protests, some Americans have called for police departments to be defunded.
Simison addressed the "national conversation regarding racial injustice," and assured residents that the city is listening to that conversation and is actively having its own, although he did not provide details on what the internal conversation entails.
"As a city and community, we have a zero tolerance for the type of police behavior we witnessed in Minneapolis," Simison said. "Meridian is fortunate to have a caring, compassionate, hardworking and dedicated team of first responders. But this isn't by accident. We work hard each day to cultivate a great culture in the department that promotes treating every person with whom an officer comes into contact with dignity and respect."
PARKS, PATHWAYS & COMMUNITY CENTER
Meridian's Parks and Recreation Department is focused on three things, Simison said: building the city's pathways system, continuing work on Discovery Park and preparing for a new community center within downtown's Civic Block.
Rather than being just for recreation, Simison suggested pathways should connect residents to destinations and "give residents a reason to leave their car at home."
"Our pathways are a way to connect our residents to our parks, to our schools, to our downtown, to our gathering spots," Simison said.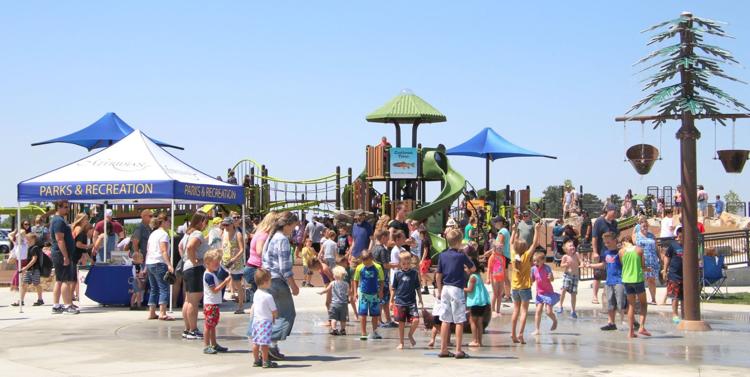 The first phase of south Meridian's Discovery Park, about 27 acres, opened July 2019. The second phase, the remaining 50 acres, is still being designed, Simison said. Before construction can begin, the city needs to "check a few important boxes," he said, including ensuring there is adequate sewer connection and that residents can safely travel on roads leading to the park.
"As many of you know, the roads in this area are still farm-to-market roads with little to no improvements," Simison said. "As a city, we need to do a better job when we plan and open facilities ensuring needed infrastructure, like roads, are in place."
A new downtown community center appears to be a ways off, as well. Developer Galena Opportunity Fund over several months has been working with the Meridian Development Corporation, the city's urban renewal agency, to create a new urban renewal district that will encompass the community center project and another Galena project.
The Meridian City Council this month approved plans to create the new urban renewal district.
TRANSPORTATION
The largest issue Simison heard from Meridian residents while campaigning was roads, he said. Simison said his administration plans to use city funding for needed road improvements.
Simison said there are three options for funding those improvements. First, the city can wait for the Ada County Highway District, the county's road and highway agency, to make the improvements. But roads are built only after ACHD collects impact fees from developers, Simison said.
The second option is to wait for developers to improve the roads as part of a development agreement with the city or reimbursement agreement with ACHD. Currently, Costco Wholesale and WinCo Foods are funding improvements along Chinden Boulevard.
"Waiting for the development to occur when the problem exists today isn't the best option," Simison said.
Instead, the city should invest its funds in roads to ease congestion, and at the same time, ease property taxes, he said.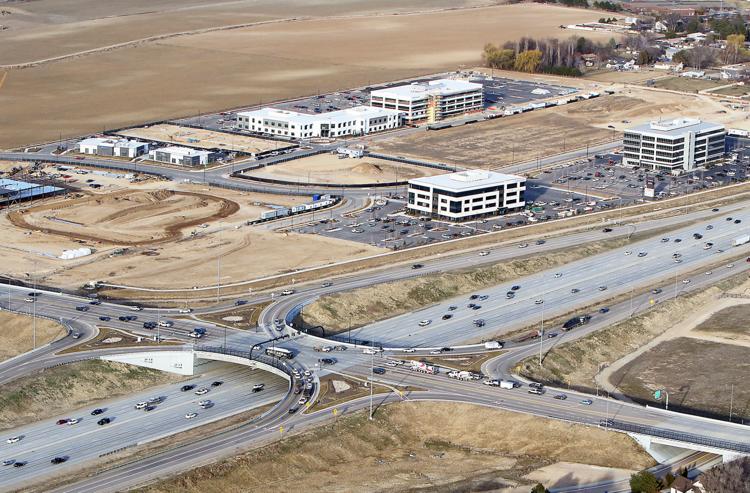 Meridian's Comprehensive Financial Plan has earmarked $15 million, which would come from the city's fund balance, for future road projects over the next five years, Simison said.
"By working with ACHD and the development community, we can use these funds to get projects done before they are planned or help prevent projects from falling off the schedule due to any pending budget shortfalls," he said.
Simison suggested the city could arrange reimbursement agreements with ACHD, the same way developers use them, through which ACHD would refund the city using future impact fees.
Among the top road priorities are investments in north-south corridors, including Locust Grove, Linder and Black Cat roads, as well as east-west corridors, such as Victory, Ustick and McMillan roads, Simison said.
Simison acknowledged major road projects are expensive and the $15 million would only be enough for a few projects. The city's top priority project is an overpass at Linder Road and Interstate 84, which would alleviate traffic on the Meridian and Ten Mile interchanges and create new routes for school buses and garbage trucks to south Meridian, which has seen significant growth in recent years.
"We saw what a huge asset the opening of Locust Grove overpass was in 2007," Simison said. "A Linder Road overpass will continue that trend."
Meridian listed the overpass No. 1 on an annual list of transportation priorities to ACHD. The project — which would require cooperation and funding from the Idaho Transportation Department because I-84 is managed by the state — has yet to be scheduled by ACHD, but city funding could help kick-start the project, similar to the Locust Grove overpass project, for which Meridian contributed $1 million.
The Community Planning Association of Southwest Idaho (COMPASS) estimates the overpass will cost about $20 million.
GROWTH
City staff is developing growth priority areas in Meridian, Simison said. Areas are identified by the city services that exist today and where services will be in the future.
Meridian's population grew by over 50% from 2010 to 2019, now surpassing 114,000, according to U.S. Census Bureau estimates.
Simison said the city's No. 1 growth priority area is infill development, the process of building on unused parcels within urban areas that are already largely developed. Simison encouraged developers to either seek out infill projects, where city services already exist, or find creative ways to bring city services and roads to the edges of the city if that's where they want to build.
"We know infill projects are hard, but generally they do not put as much of a cost on services as a project out on the perimeters of our community," Simison said.
Other growth priority areas are northwest and southeast Meridian, Simison said. In addition to the new fire station and police substation, new parks, pathways, schools and library branches are planned for northwest Meridian, which is why city staff has developed an "area specific plan" for northwest Meridian, Simison said.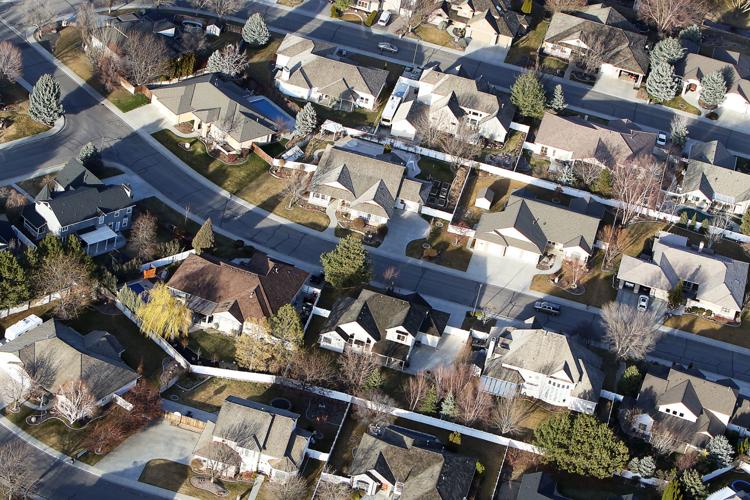 While talking about growth, Simison segued to a discussion about schools, when he scolded the state legislature for not providing enough funding for school districts, and he criticized the location of Owyhee High School, a new school under construction in northwest Meridian.
Simison said for more than a decade the city has been asking the state legislature to "take responsibility for funding our schools," to help ease property taxes in Meridian.
"The funding must include buildings," Simison said. "The state legislature has refused to take responsibility for providing facilities, or quite frankly, adequate funding for operations to our schools. Rather, these costs are put on property owners in the form of bonds and levies."
School bonds and levies account for about 32% of property taxes in Meridian, according to a graphic displayed during the address.
Last month, West Ada School District voters shot down a supplemental levy in the primary election while, at the same time, the state plans for reduced education spending, leaving a potentially $25 million hole in next year's budget.
West Ada also decided to postpone a $69 million facilities bond ballot measure, which would have expanded the district's crowded capacity.
Simison urged the school district to use all available tools to maximize time and space at existing schools in light of the budget shortfalls.
In the meantime, the city is "striving to be a better partner" to West Ada, Simison said. The city needs data on school district growth when considering future annexations, he said. That's why the city's planning department has created a new position that will collaborate with the school district on community planning.
Simison said the relationship between the city and school district needs to be better, so they don't repeat the mistakes of Owyhee High School, "which was built on the edge, almost beyond, city services and basic infrastructure."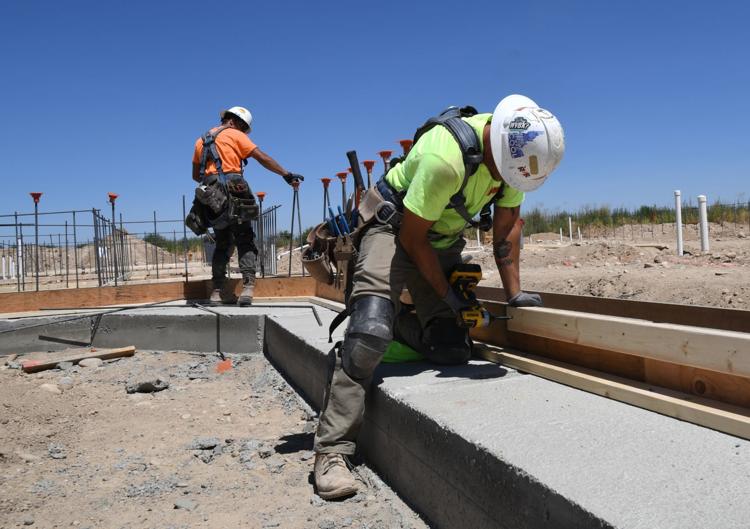 PROPERTY TAXES
Simison took aim at the state legislature for its lack of legislation on property taxes. Specifically, Simison criticized legislators for not allowing cities to use tools other than property taxes to fund services.
"The state legislature refuses to allow local governments to utilize other tools such as a local option sales tax to address community needs," he said.
The legislature also "failed to address" homeowners exemptions and circuit breaker relief for seniors, Simison said, which burdens property owners, "especially our most vulnerable population, our seniors."
"They need to take action to address this growing disparity," he said.
The legislature should invite all stakeholders to participate in property tax discussions, Simison said, especially if they pertain to local governments' ability to tax new construction or collect an additional 3% in property taxes each year.
"If the state legislature makes significant changes to one of both of these elements of property tax without providing other tools, it will have a significant impact on Meridian," he said.
Simison requested that the business community make these issues top legislative priorities at the upcoming legislative session.
It wasn't all criticism for the legislature from Simison. He addressed legislators' recent decision to compel cities with 100,000 or more residents to elect their city councilors by district, an approach Simison said he has "long supported."
While Meridian likely won't have to implement districting until 2023, following official results of the 2020 census, Simison said the city is being proactive and is planning next year to begin voting by district for city council.
"Taking these steps now in a gradual approach will work well for our community and potentially avoid issues associated with having staggered terms," Simison said.
To watch the full State of the City Address, visit youtube.com/user/MeridianTWIM.