MERIDIAN — Philco, RCA Victor, Zenith and Motorola; transistors, shirtpockets, chairsides and portables: These are just a few of the radio brands and styles that collectors Norm and Paula Gunning have gathered over the last four decades.
The Gunnings, both retired journalists, have collected nearly 100 old radios, ranging in age from nearly 90 years old to radios manufactured in the early 2000s.
Norm, 74, and Paula, 73, invited guests to tour their "Old Radio Museum" on Feb. 28. The event was hosted by The History of Idaho Broadcasting Foundation, a nonprofit that seeks to preserve the history of radio and television broadcasting in Idaho.
"I became fascinated by radio at some point in time," Norm Gunning told the group of journalists and other media junkies, who gathered in the Gunnings' Meridian home. "I look on these radios as pieces of art."
For nearly half a century, Paula and Norm worked as journalists across the Pacific Northwest, from Pocatello to Weiser to Seattle. On Friday, Norm recalled working as a reporter, producer and editor for radio and television stations throughout the region, such as KBOI in Boise and KPAM Radio in Portland, Oregon.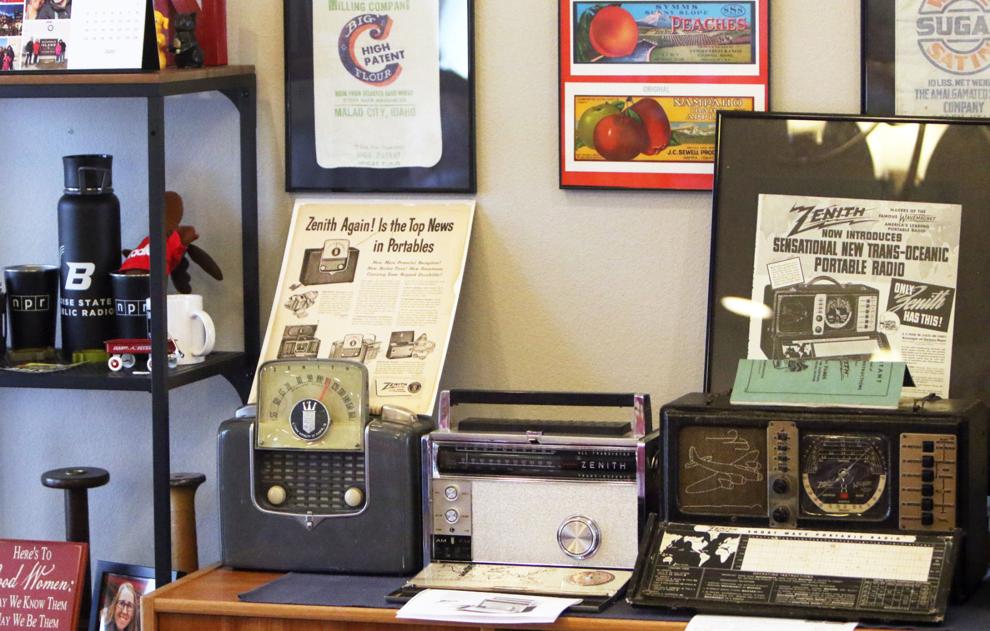 He even played a few clips from his radio days.
In one clip it's 1964, and Norm, a 20-year-old journalism student, serenades listeners of Pocatello's KBGL radio station during his program "Beautiful Music."
"This is your evening companion in the twilights," Gunning says. "KBGL FM in Pocatello, Pocatello's only FM radio station, first on your FM dial."
In another clip it's 1973, and Norm is working for Boise's KBOI. Dick Eardley is on the sports desk, "pinch-hitting for Paul J. Schneider." Eardley reports the score of a Trailblazers and SuperSonics basketball game and sends the mic to another program, "The Deeper Look, the stories behind the stories."
"It's Thanksgiving Day, an American tradition that's over 300 years old," Norm says. "It's also the anniversary of another day that affected the country, perhaps even more than Thanksgiving. I'm Norm Gunning, and I'll take a look at November 22, 1963, in just a moment."
Gunning went on to tell the story of President John F. Kennedy's assassination.
In 1980, while working in Seattle, Norm began collecting old radios. Since then, the couple has taken up the hobby together.
"She has indulged in all my radio fantasies," Norm said.
"It's really fun," Paula said. "We're both kind of caught up in it."
Today, the Gunnings' collection includes the Phiclo Tombstone radio from the 1930s, which is about the size of a coffeepot and weighs 37.5 pounds; the Vista Globe Transistor, a radio that's shaped like a globe; the RCA Victor chairside radio, a side table to the unassuming eye whose top slides open to reveal radio dials and a classic tuning eye; and there's Norm's favorite, the Zenith Trans Oceanic Portable radio.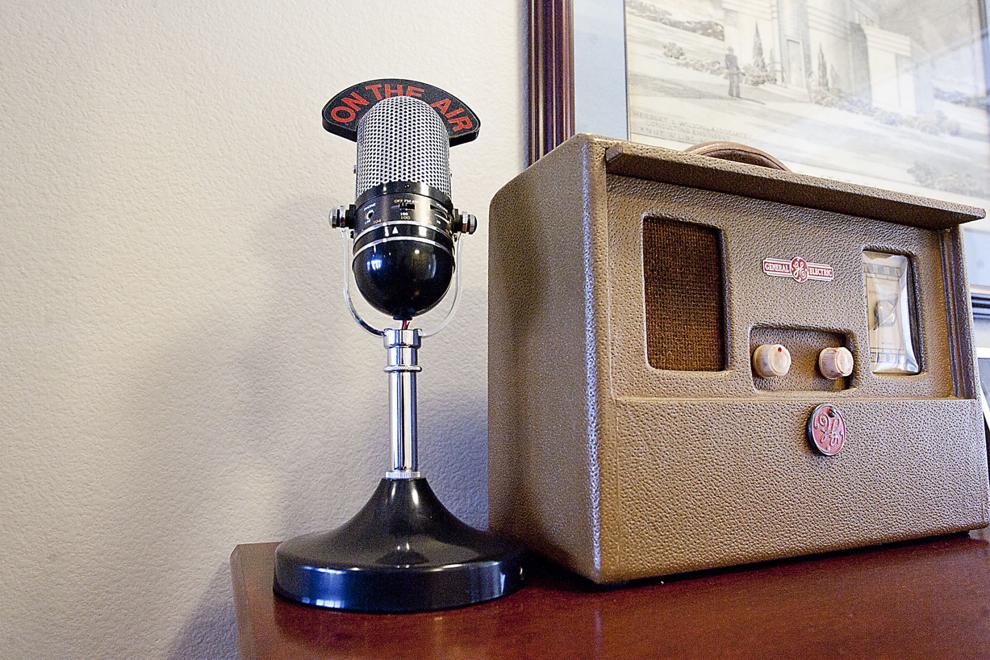 Zenith radios were the crème de la crème of the business, Norm said.
As a child, Norm built a radio station in his basement by wiring a Zenith phonograph through the television set. He grew up on a farm in Kuna, where he would bring his "shirtpocket" transistor radio along while cultivating corn on the family's tractor. He would try to emulate the announcers who were broadcast through the "mysterious" signal towers on the hill.
"I did little shows in my head," he said. "That was sort of my training for broadcasting — by listening to other people."
Norm and Paula met at Idaho State University, where they both studied journalism. A month after they married, Norm joined the Air Force and was sent to San Antonio to be an air traffic controller during the Vietnam War.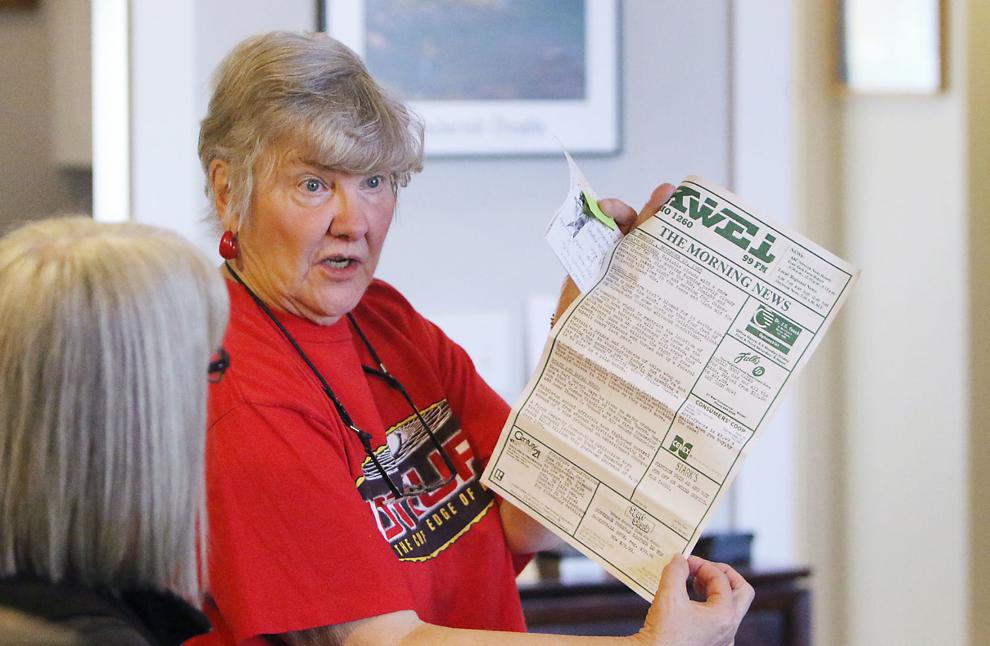 When the Gunnings returned to Idaho, they launched journalism careers that would take them all over the Northwest. Paula worked as a correspondent for the Oregonian and as an editor for newspapers in Kirkland and Woodville, Washington. She also worked as a credit manager for radio stations in Portland.
In between jobs in Oregon, the Gunnings returned to Idaho and bought their own radio station, KWEI in Weiser.
"It wasn't financially welcoming, but it was fun," Norm said.
The Gunnings retired in the late 2000s in Portland, and they moved to Meridian in 2016. Today, they're members of The History of Idaho Broadcasting Foundation, which typically meets at Smoky Mountain Pizza but had a special meeting to see the Gunnings' radios and swap stories.
Among the attendees of Friday's event was the foundation's founder and president, Art Gregory. Gregory hopes to open a legitimate radio museum — Norm says his radio collection isn't really a museum. The foundation, on the other hand, says its Idaho Broadcasting History and Education Center would be "more than a museum."
Over the last few years, the foundation raised enough money to purchase the former KFXD broadcasting building in Nampa. The building, located at the corner of 12th Avenue South and 11th Street South, would be an educational museum on the history of Idaho broadcasting and training center for future journalists.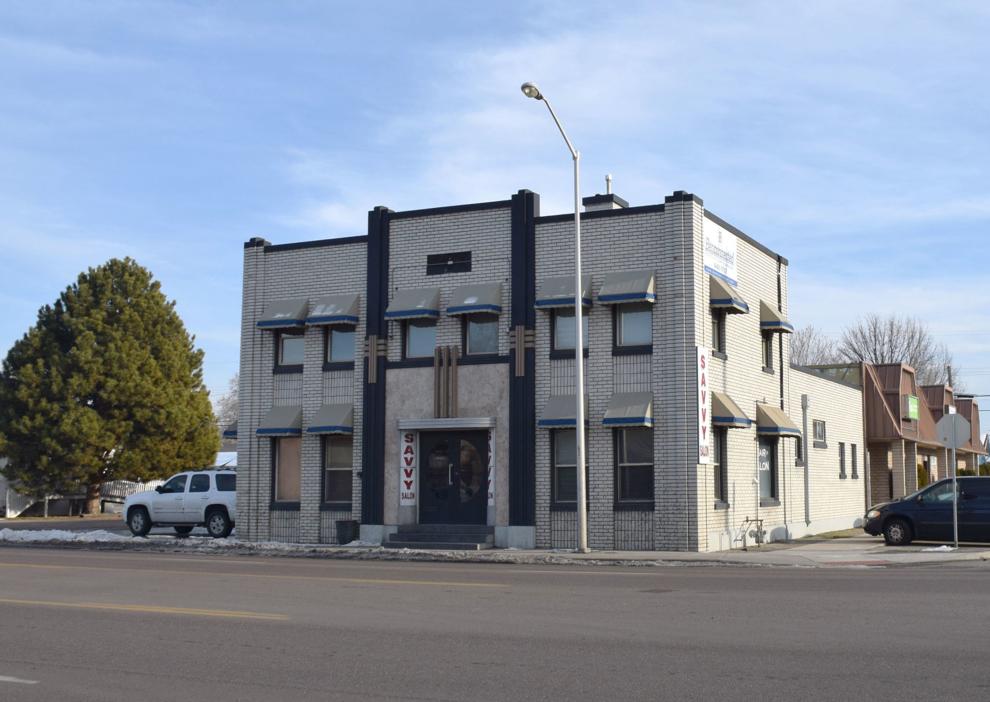 The foundation is renting the building and hopes to open the center once it's financially feasible.
"We're going to try to refinance it and get a few more years until we can put a capital campaign together," Gregory said.
Norm Gunning said he likely would give some his radios to the center if it opens. He's not interested in selling them — his most expensive radio was $125 — and he doesn't think his children will want them. The Gunnings barely have the space to store their radios.
"We're sort of at the age where we've got to stop collecting and start thinking about what's going to happen to all this stuff," he said.
To contribute to the Idaho Broadcasting History and Education Center or volunteer with the The History of Idaho Broadcasting Foundation call the foundation office at 208-853-7756 or email hibf@q.com.
Editor's note: This story has been updated to correct that Paula Gunning worked as a credit manager for radio stations in Portland, not television stations.