BOISE — Everything is done by hand.
The process is long and meticulous, but it's also healthy and rewarding. A small group of refugees in Boise have been growing and selling produce through a farmer entrepreneur program. It is self-empowering for them because for much of their lives they have lived in refugee camps in Kenya and Thailand, removed from their homelands of Somalia and Myanmar. But now they have the freedom and control to grow a business for themselves in their new community of Boise.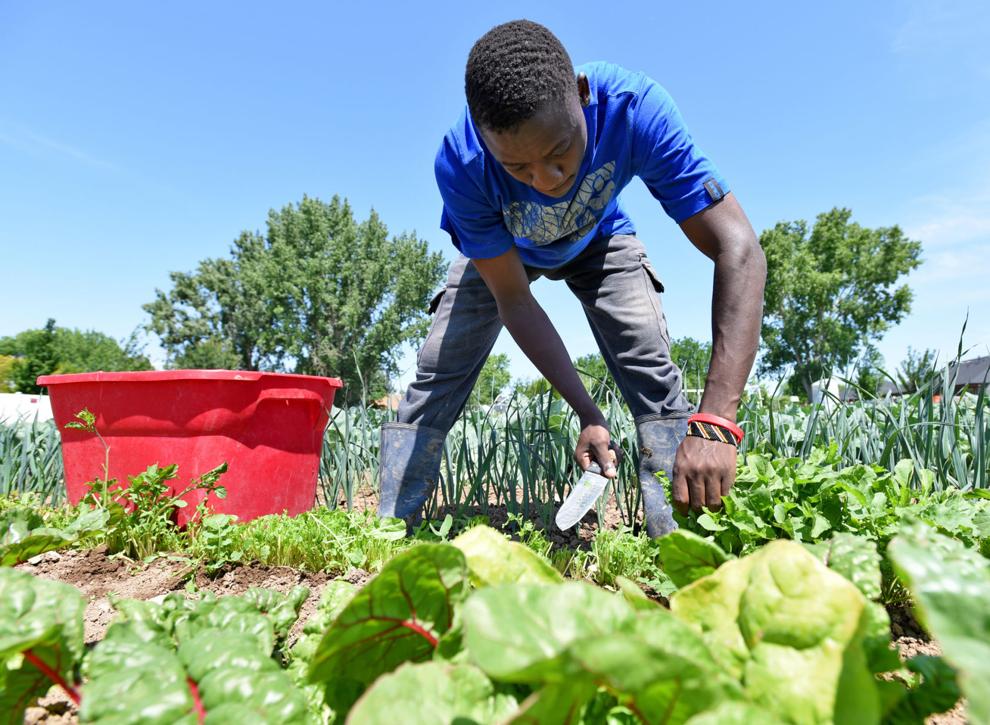 Global Gardens' farmer entrepreneur program, run by the Idaho Office for Refugees in Boise, oversees eight to 15 refugee families each year. Through the assistance of classes and training, refugees who participate in the program are provided up to a half-acre of farmland donated by landowners at several locations in Boise and are provided seeds paid in bulk orders by Global Gardens.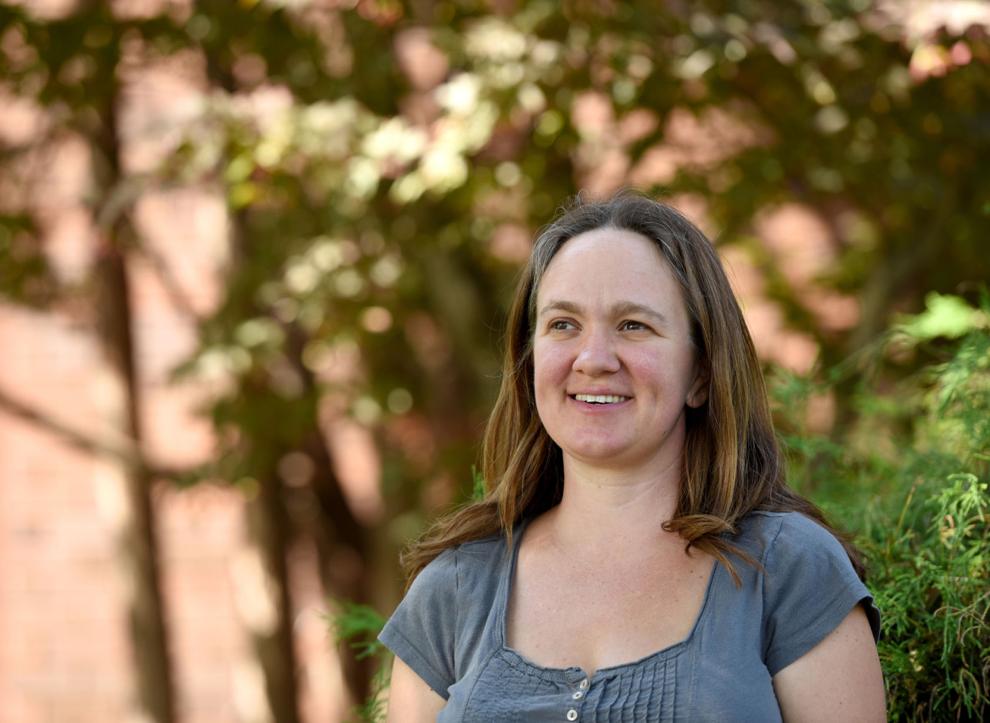 Farmer entrepreneurs are also given marketing assistance so they can sell their produce at the Capital City Market, the Boise Farmers Market and Community Supported Agriculture, a subscription program that allows people to buy a 20-week share of produce from the farmers. The refugee farmers can pay back the costs of the seeds and other materials through individual memberships in their CSA.
The program has two purposes. The first purpose is to improve health and well-being through healthy eating, spending time with family and sharing intergenerational knowledge. The second purpose is to earn supplemental income and integrate into the community.
"It improves their integration into the community by being out there at farmers markets waiting on customers, interacting with American neighbors that they might not interact with otherwise," said Katie Painter, project coordinator at Global Gardens.
Somali Bantu refugee Abdikadir Chimwaga participates in the entrepreneur program with his wife, Sarbah, a Myanmar refugee whom he met in Boise and married in 2010. Abdikadir spent 14 years in a Kenya refugee camp before being processed and relocated to Boise almost 10 years ago. He is in his second year in the program and often spends over 70 hours a week splitting his time between his job as a custodian at the Wells Fargo building in Boise and tending to his farm.
"This is what I look forward to every day," Abdikadir said while putting in a fence to help his green bean plants grow straight.
Every Saturday in the summer, Abdikadir and Sarbah are at the Capital City Market talking to customers and selling produce from their farm.
"She made this sign for me," he said pointing to a banner behind his booth that reads, "He's a really nice guy!"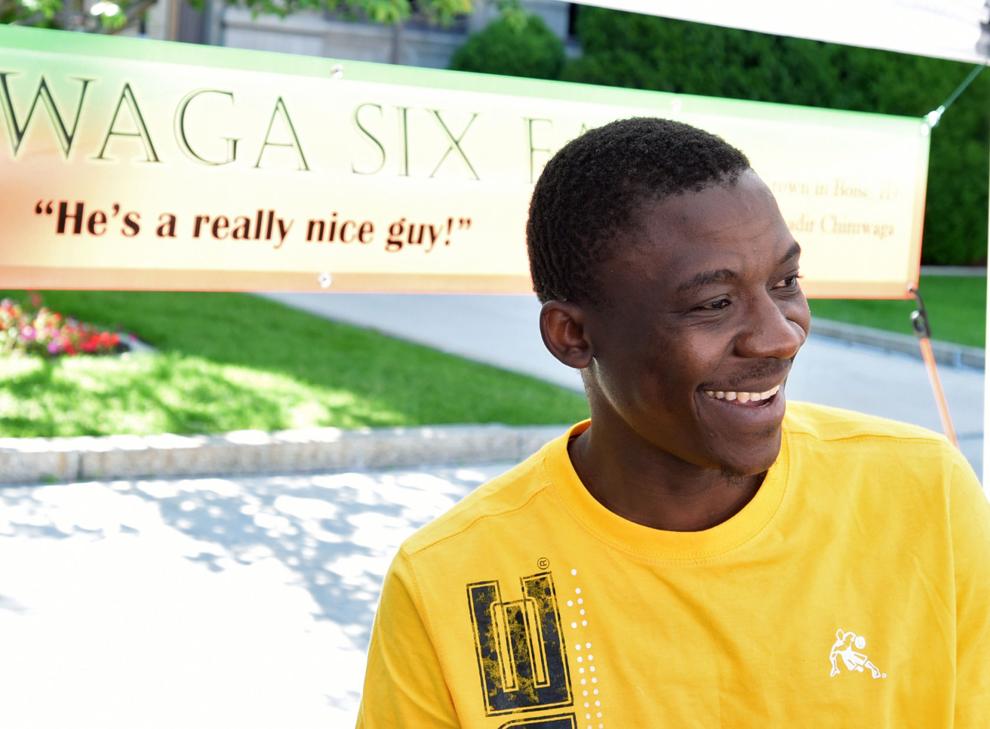 Safiya Abdi, a Somali Bantu refugee who spent most of her life in a Kenya refugee camp, started with the program in 2011.
"I didn't go to college. Global Gardens was my college," Abdi said. "This is my second job, but it is my favorite because of the customers.
"It also helps me practice my English,'" Safiya said with a smile.
Safiya coordinates her own CSA pick-up every Monday at Saint Luke's in Boise where members of her CSA can pick up fresh vegetables every week. Each farmer running his or her own CSA is developing entrepreneurial skills through building a business. They also receive 100 percent of the food dollars from members subscribed to their CSA.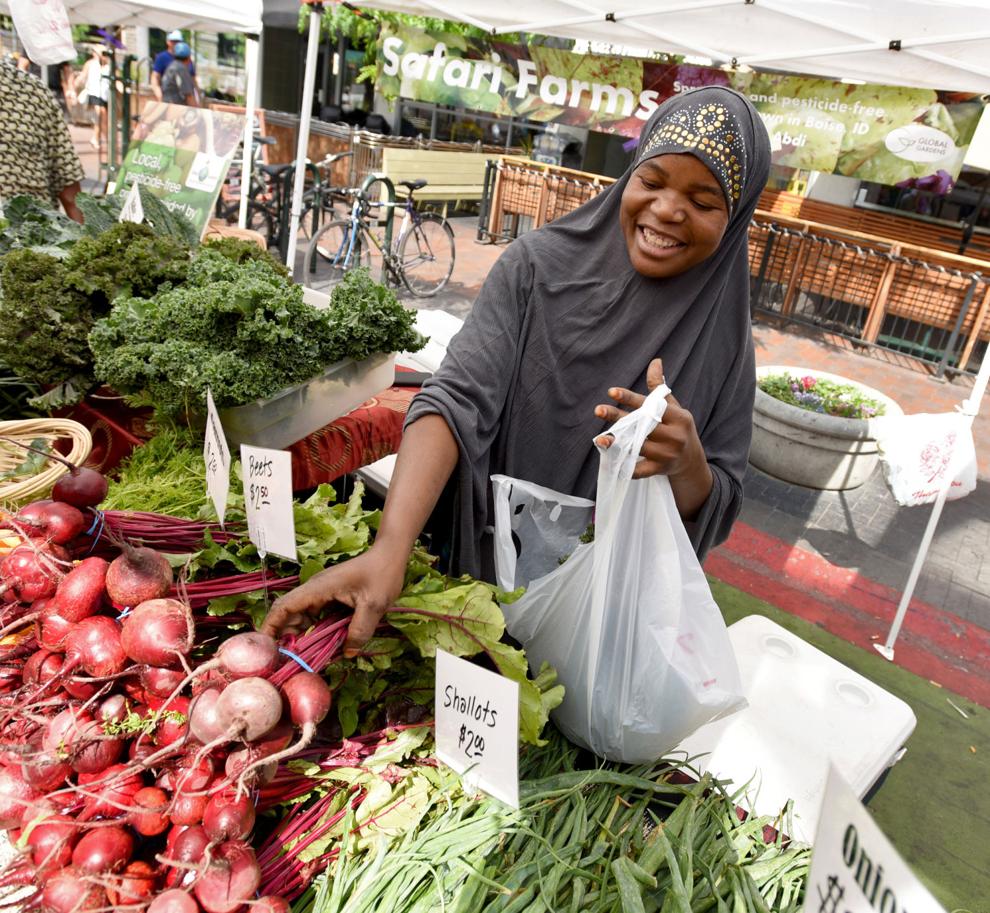 Becca Kabasa, of Boise, has been subscribing to Global Gardens' CSA program since it began in 2009.
"I could spend $450 at the grocery store, but this way I can spend it on better local produce and help out refugees," Kabasa said. "It means a little bit more."
Refugee farmers through Global Gardens, an agricultural training program for refugees in Boise, see the benefits of becoming an owner of a business.
"Being able to make decisions about something that they own and control is not usually the case with the types of jobs they work at," said Painter. "We see a lot of personal growth, people improving their English skills, their driving skills, becoming much more comfortable in the wider community."
They're not just growing a farm; they are growing their lives and planting themselves into a new community.