Surel's Place to host Dance Film Night
Starting June 11 the artistic venue Surel's Place will host screenings of work choreographed and created at the venue by local artists. Open Arms Dance Project will present "So Much Hope," Megan Bandel will present "Box Me Inside/Outside the Box," and Meaghan Novoa and Caitlin Cullen will present "G(host)." One hour appointments are available for small groups (one to six people) and are $25. More information is available through Surel's Place Facebook page.
Visit Flying M Nampa's Super Summer Craft Market June 19
Over 20 Treasure Valley makers and artists will come together at Flying M Nampa 9 a.m. to 4 p.m. Saturday, June 19. Additional food options will be on site starting at 11, including Kanak Attack and Gelato Shop. More information is at flyingmcoffee.com/supersummer.
Two-Wheeled Wanderer to speak at Trailhead luncheon event
Ted Kunz, also known as the Two-Wheeled Wanderer, will be speaking at Trailhead Boise's first in-person Lunch & Learn 11 a.m. June 23, 500 S. Eighth St. in downtown. Kunz went on a two-year adventure on a bicycle ride, which took him to Africa during the global pandemic. He helped build a school science laboratory in Zambia, and has is currently publishing a book in partnership with the Idaho Press. The Lunch & Learn event is free and open to the public. More information is available at eventbrite.com and trailheadboise.org.
The Kuna Flea Market is open 9 a.m. to 3 p.m. the first Saturday of every month now through October at 1450 N. Massey Ave. Next flea market date is July 3. More information is available via Kuna Flea Market "K-Town" Facebook page.
Local band Built To Spill will be performing Live on the Lawn at Idaho Botanical Garden July 21, also with The French Tips and Blood Lemon. Tickets for the event, presented by Duck Club, are on sale now for $32 at eventbrite.com or the Idaho Botanical Garden's website.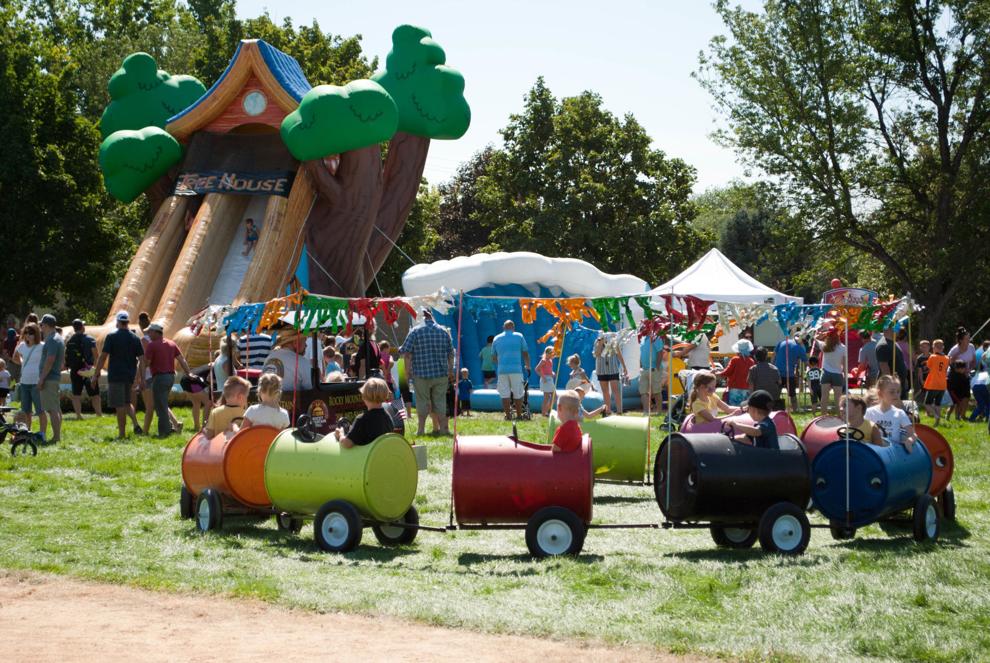 Kuna Days is Aug. 6–7, featuring entertainment for all ages, a parade, vendors, and of course the fireworks show. Check out the Facebook page for more details.
Concerts are back on the Knitting Factory's calendar starting in August, the venue posted on Facebook.
Nov. 5 — Hamilton Leithauser & Kevin Morby
Dec. 10 — Atreyu, Crown The Empire, Tetrarch
Dec. 17 — Zoso — The Ultimate Led Zeppelin Experience
Kuna Community CA$H Bingo
Community Bingo is held Saturdays starting 6 p.m. at the Kuna Senior Center, 229 N. Ave. B. Doors open 4:30 p.m. for socializing. More information is available in Kuna Senior Center news (page 2 of Kuna Melba News) and on Facebook.
Melba Valley Farmers Market is held Thursdays in the senior center parking lot (115 Base Line Road) from 5-8 p.m. featuring produce, live plants, crafts, home-baked goods, hand-made products, food trucks and live music! Market will run through October.
The Melba Valley Museum is open for the 2021 season 11 a.m. to 3 p.m. Saturdays. This year's featured family is Don and Lula Peck and their children.
Meridian Main Street Market
Meridian Main Street Market is open 9 a.m. to 2 p.m. Saturdays featuring local artisans and vendors, live entertainment and more. The market is set up at Meridian City Hall Plaza near the parking lot on the south side. More information is at meridianmainstreetmarket.com and on Facebook.