Among conspiracy theorists, the term "Illuminati" refers to an exclusive, secret society, open only to the rich, famous and powerful.
For Johnny Waksmonski, owner of Illuminati Tattoo in Kuna, which is branded as a "secret tattoo society," conspiracies like the Illuminati are "hogwash."
So why choose that name for his tattoo parlor?
"It's got a good ring to it," he said. "When you say 'secret' to anybody, it draws people in."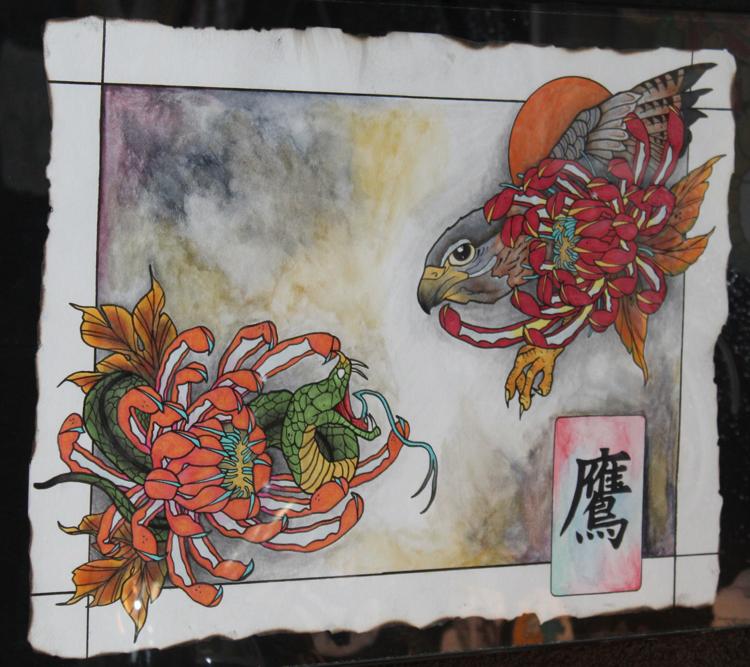 Waksmonski, 21, opened the shop about a month ago. The Kuna native, who started tattooing two years ago, was working in a downtown Boise tattoo parlor, paying $1,000 per month to lease a space. He bet he could run his own shop in Kuna, which has no established tattoo storefront, for about the same amount of money.
"I figured it would be really good for the community," Waksmonski said. "Kuna is one of the biggest growing cities in Idaho right now. I was like, 'Well, they don't have a tattoo shop.'"
Waksmonski leaned into the "secret society" branding. The shop's windows are covered with a custom-designed screen — an Eidetic Creations project — so onlookers can't see in.
Once they're lured inside, customers are greeted with a red carpet. They "get to be a part of the society," as Waksmonski put it.
But the shop isn't really a secret. More than 75 people attended its grand opening in early August. And Waksmonski, the owner/artist, is booked through the end of September with appointments.
He'll have some help, however. Waksmonski is joined by artists Graham Jackson and Chris Brady.
Jackson, 22, of Garden City, comes to the Treasure Valley from Twin Falls. Brady, 46, is a Kuna resident, who refers to himself as the grandpa of the shop.
Each artist in the trio has his own niche. Waksmonski, who creates his designs on a tablet, is a realist. Brady, a painter, favors old school tattoos and cartoons. Jackson is somewhere in between the other two — he draws on paper, using markers and pens.
"All of us are really different," Jackson said. "All of us vary in the way that we do art. But I think that's what makes us cover each corner of the shop."
Their talents aren't limited to tattooing. Between the three, they can do graphic design, paint, create custom prints and make wire-wrapped jewelry. Waksmonski plans to paint a series of murals around Kuna.
"Us three can basically design anything," he said.
Even the music they play in the shop varies. On a given day their playlist could include Marilyn Manson, N.W.A., Frank Sinatra and The Eagles.
Amid their differences, they all have one thing in common: They're in the tattoo business because they love art; they're not in it for the money.
"If ... I didn't have to worry about making money, I would still do this all the time for free," Brady said.
Jackson, since he started tattooing in Twin Falls, was always working toward moving to the Treasure Valley.
"A lot of tattoo artists (in Twin Falls) are really money-motivated — they leave the art to the side. That was something I just really wanted to get away from," Jackson said. "Coming up to Boise, I've seen this kind of hunger. Everybody, young people to old people, there's hunger for art, no matter what kind it is."
Tattoo parlor owners typically charge rent for their space and sometimes take a cut of sales from their artists. Illuminati Tattoo's three artists are splitting the rent, and Waksmonki isn't taking a cut of sales.
"Right now, I'm not looking to make money off anybody," he said. "I'm just trying to make some cool artwork with my good friends."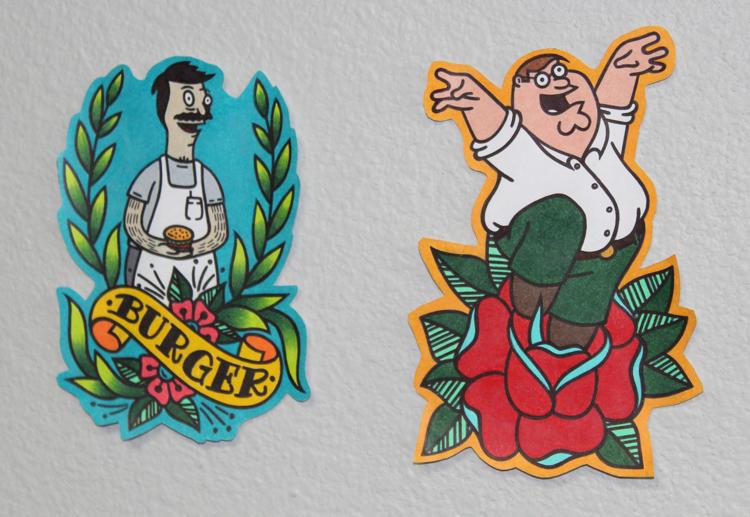 The shop will remain a trio for now. Waksmonski said he may want to recruit someone with piercing skills in the future.
"If not, I'm pretty solid with these two," he said. "I think we've got enough talent and enough people coming in that we can fill the chair(s)."
Illuminati Tattoo is located at 1029 E. Kuna Road. While artists may have full schedules, following the grand opening rush, walk-ins are welcome.