The novel coronavirus pandemic has squeezed construction firms nationally as demand for new homes and offices dipped, but Idaho is bucking the trend. Industry experts say local residential and commercial construction recovered from short slowdowns this spring, and demand is higher than it was pre-pandemic.
Bill Rauer, executive officer of the Building Contractors Association of Southwestern Idaho, a trade group that represents residential construction contractors, said homebuilders had a short break at the start of Idaho's coronavirus shutdown. Since then, builders have been "running extraordinarily hard," with demand at a rate higher than it was pre-pandemic, Rauer said.
"It is an extraordinarily hot market," he said. "Demand is coming from outside the area and outside the state at a pace that we rarely see."
Single-family residential building permits issued in Meridian, one of the area's fastest-growing cities, saw sharp declines in April and May compared to last year. But June saw a higher number of building permits issued, 163 compared to 142 in 2019. July, August and September saw comparable numbers to 2019. Despite the spring slowdown, year-to-date building permits in Meridian are about 82% of last year's total through September.
At the same time, demand for housing throughout Ada County has increased since last year. According to a Boise Regional Realtors report on the first half of 2020, Ada County housing inventory dropped 37% from 2019, and the average days on the market fell 4.3%. Total home sales increased slightly, at 0.1%.
High demand, along with a shortage of skilled workers and low inventory, has driven up home prices. In August, Ada County's median home price reached $400,000 for the first time.
Commercial builders saw projects slow in the spring, as well. Just a few projects in the Treasure Valley were canceled due to the pandemic while many were delayed, as companies dealt with economic uncertainties and adjusted to COVID-19 safety measures on job sites. That's according to Wayne Hammon, CEO of the Idaho Associated General Contractors, a commercial building contractor trade group.
But Idaho has recovered much faster than national trends. The Associated General Contractors of America last month released data showing the number of Idahoans employed in construction has reached a two-decade high. While July 2020 saw U.S. construction employment drop 4.1% from the same time a year ago, Idaho saw a 2.1% uptick in building jobs from 2019.
"All across the country we've seen construction put on hold or projects canceled just because of the economic uncertainty," Hammon said. "Idaho is one of the few bright spots in the nation where, despite having the same economic pressures, our construction industry continues to grow, both on the residential side, which is hotter than anything right now, and the commercial side."
Hammon credits the strong construction numbers to continued population growth. Further, dedicated funding mechanisms for public projects, such as road-building, allowed construction to continue largely unhindered by the pandemic, he said.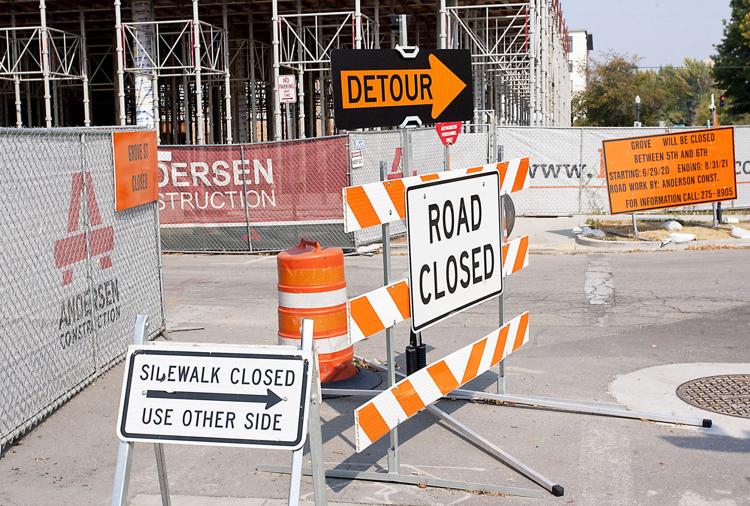 "In Idaho our state government and local governments are managed so well that we don't have the economic pressure that some of the other states have," Hammon said. "Good, proper management of our resources and continued population growth are the two reasons Idaho stands out for growth in construction trends."
A few Treasure Valley projects were canceled due to COVID-19. Primarily occurring in the public sector, uncertain finances led to cancelations, such as the West Ada School District's decision to abort a bond election that, if successful, would have meant construction of a new elementary school and other school renovations. The Boise Airport canceled construction of a new parking garage in April.
Mostly projects were delayed, rather than canceled, due to a shortage of labor or materials.
Swan Falls High School in Kuna, for example, was set to open when schools did this fall. However, a myriad of setbacks pushed the extension high school's opening date to Nov. 1, Kuna School District administrator Jim Obert said in August.
"If there's no material and no labor, there's nothing we can really do about it," Obert said.
Labor and supply shortages amid the pandemic are seen locally and around the country.
An electrical foreman working on the Kuna school took two weeks off, presumably quarantining to avoid spreading the coronavirus, but also leaving a crew without leadership. A steel contractor on the project also provided "sporadic crews" as COVID-19 infected workers, delaying roofers who had to move onto a previously scheduled project while waiting for the building's skeleton to be completed.
Other hitches cropped up far from the Treasure Valley.
In the Midwest, an order for door frames hit a snag when the Nebraska factory it was placed at shut down amid a coronavirus outbreak. The request was then sent to a Pennsylvania factory, which was quickly closed for the same reason. Finally, the door frames were finished in and shipped from Ohio weeks later.
"It just ripple affects here," Obert said.
The school district's misfortune with suppliers continued. A furniture manufacturer also had to halt production for two weeks, and a window frame producer serving the district met a similar fate.
The district was insulated from yo-yoing material costs, though, as the pandemic continues to make suppliers' prices difficult to predict.
Administrators cemented Swan Falls High's price tag with contractors at the project's start before steel rates spiked during the pandemic, Obert said. That price lock passed the risk of volatile material costs onto district contractors, who weren't alone in paying steeper prices for the alloy; after hitting its lowest point since 2016 in early April, the national going rate for steel rebounded 64.5%, before dipping modestly. That surge came as COVID-19 lockdowns knocked national steel production down to nearly half capacity, Bloomberg reported.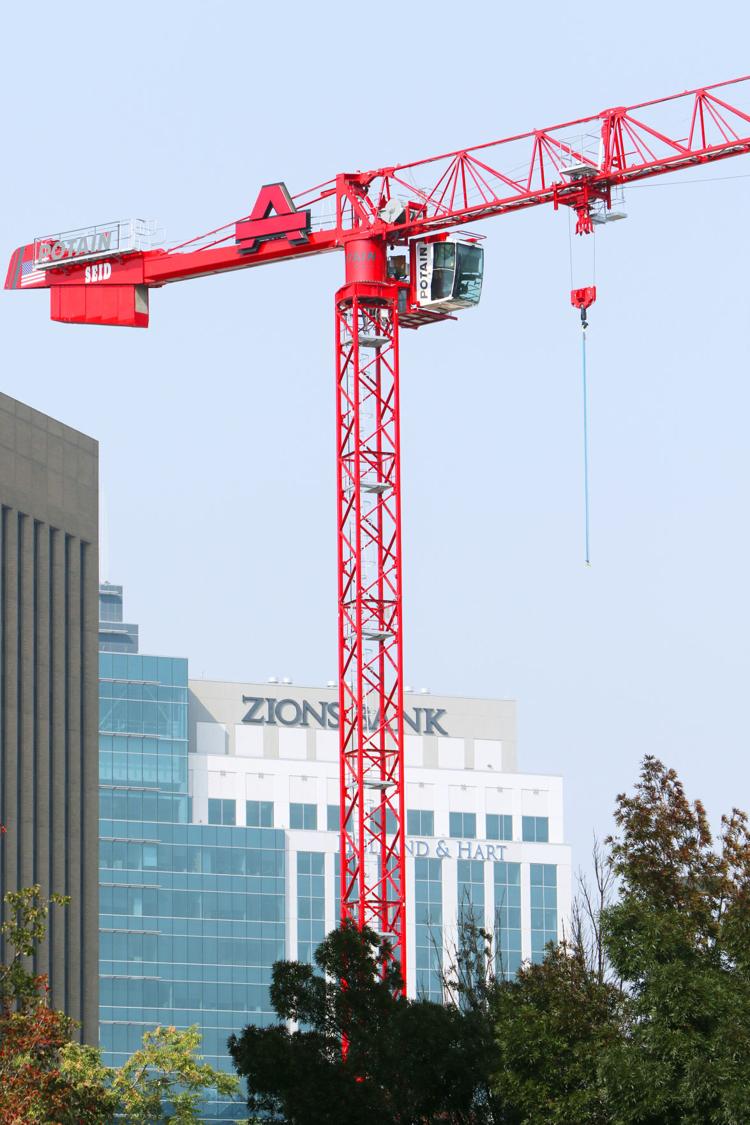 Overall, builders in the Treasure Valley have seen minor impacts of material shortages, and most issues have since corrected themselves, Hammon said.
One exception is lumber, the cost of which has nearly doubled since April, Rauer said. High prices are, in part, due to the pandemic, which closed lumber mills for a short time in the spring. Prices also have been affected by high demand and Trump Administration-imposed tariffs on Canada, where Idaho builders purchase much of their lumber, Rauer said.
The construction industry's primary challenge — one that emerged long before the pandemic — continues to be a shortage of skilled workers.
"It's a great career, it's growing, we're going to need more construction workers tomorrow than we have today," Hammon said.