Idaho officials on state and local levels have a full plate heading into 2020.
The Idaho Press and Kuna Melba News surveyed a sampling of key leaders, whose priorities for the year ahead range from improving K-12 education and finding more housing for prisoners to offering property tax relief for homeowners.
Here's a look at what city, county and state officials say are some of their key areas of focus this year:
KUNA ECONOMIC DEVELOPMENT DIRECTOR LISA HOLLAND"We're working on trying to understand what does our workforce look like, and what kind of companies are in the community," Holland said. She hopes that an ongoing urban renewal eligibility study will be completed this year, helping city officials respond to growth in the city and get a clearer picture of Kuna's economic makeup.
She also cited plans to rezone parts of Kuna to better attract businesses and the city's efforts to revitalize downtown as some of her top priorities going into the new year.
Holland hopes that these projects, along with a workshop for local businesses modeled after last year's Entrepreneur's Boot Camp, will help her in achieving her ultimate goal — "to bring new businesses to Kuna and to retain existing ones."
KUNA SCHOOL DISTRICT"This year, we are updating our strategic plan working with support from Idaho Business for Education," district spokeswoman Allison Westfall said. "That plan will guide how we use our existing resources and will help us identify what local support will be needed to meet our goals and to prepare for growth that is coming."
"The biggest (ongoing project) is opening the first phase of Swan Falls High School. The school, funded with the 2017 bond, is under construction and on schedule to open in August."
MELBA MAYOR CORY DICKARD"A top priority for the city is to maintain orderly growth in Melba Valley. What attracts people to Melba is the small community. It is our priority to retain the good things which the city has and integrate new improvements and developments into the existing character of the community by guiding growth the correct way. To achieve this goal, we are making sure development is connecting to the municipal services, meeting proper city codes and adopting a proper strict subdivision ordinance to assure growth results in an attractive community.
"The city recently completed phase one of the drinking water improvement project that resulted in repairing areas of roadway. A top priority for 2020 is to chip seal areas where the roadways have been patched. This will protect and maintain the integrity of our roads. The final phase of the drinking water improvement project includes drilling a new municipal well."
IDAHO GOV. BRAD LITTLE"Governor Little's top priority for 2020 continues to be education," his press secretary, Marissa Morrison, said in a statement. "Governor Little will base his budget and policy priorities for education around the recommendations from the 'Our Kids, Idaho's Future' task force, with a focus on creating lasting changes that will benefit Idaho students now and into the future."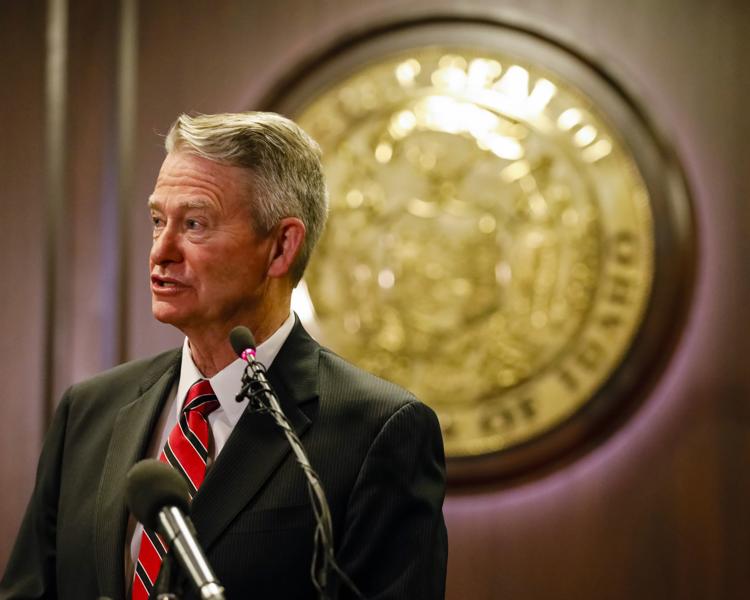 IDAHO HOUSE SPEAKER SCOTT BEDKE, R-OAKLEY
ADA COUNTY SHERIFF'S OFFICE"One major priority our agency has this year is finding a location for a second Drivers License office somewhere in western Ada County," according to a statement from the office. "We've been working with Ada County Development Services and real estate brokers to find the best location – which needs to be able to accommodate lots of cars and people and is near major streets so people have good access. We've got some ideas, but they aren't developed enough to share publicly at this point. We need to get that figured out this year.
"Beginning October 1, 2020, you will need to have an official Star Card license or REAL Identification (ID) card — or another accepted form of identification, such as a passport — to fly commercially within the United States or access a federal facility, national laboratory or military base.
"That means you have about 10 months to avoid the headache coming your way this October when it's time to fly and you realize you haven't got your Star Card yet. We really hope people will get their Star cards over the next several months and avoid trying to do it at the last minute."
IDAHO DEPARTMENT OF CORRECTION"We will have two main issues we plan to address in 2020," according to a department statement. "First, we are over-capacity, so we need to add beds in the short-term. The RFP (request for proposals) for out-of-state beds is part of that.
"Second, we need to improve outcomes for people on supervision since revocations are contributing to our prison admissions stream. One of the ways we hope to do that is through the development of community connection centers."
The centers will provide a place for those on probation or parole to stay if they run into problems, and include services such as substance abuse counseling and help finding jobs.
ADA COUNTY CLERK PHIL MCGRANE
"It's a big election year this year with the presidential election this fall and the primaries this spring. In addition to pulling those off successfully, we're also rolling out new technology including electronic poll books, a new state voter registration system and new campaign finance system and scheme. We've got a lot on our plates just to get 2020 started.
"Beyond elections, we're working to improve communication and modernize our customer service within the office. I'll also be working with the County to address our space and parking needs at the courthouse; as we're busting at the seams with all the growth we continue to contend with."
ADA COUNTY COMMISSIONER DIANA LACHIONDO"We will continue to convene cities, ACHD and taxing districts about growth. It's an ongoing process, and it's not something the county can be in charge of; we just push to expand the conversation.
"There will be an analysis out by June (about growth in Ada County in the coming decades). It's a really good starting place … for how can we grow responsibly, and it will allow us to analyze the cities' and county's current comprehensive plans to see if we need to make changes. It drives our budget, the cities budgets and taxes.
"And number two, following close behind, is to advance the campaign on family homelessness. We got it off the ground, now we're moving to the private community and we're making sure there really is that philanthropic support."
The campaign to end family homelessness is a partnership between the city of Boise, Ada County and private philanthropists that aims to effectively end homelessness for families. The program is still in its early stages, but will eventually help protect families from evictions, help pay the first month's rent and deposits, and find supportive housing.