CITY SERVICES
Christmas tree removal will be available the week of Jan. 6 until the week of Jan. 17. J&M Sanitation asks customers to place their trees at the curb by 7 a.m. on their pickup day. Please remove all lights, ornaments and stands and please do not place trees in bags or cans. For more information contact J&M Sanitation at 208-922-3313.
Hazardous Waste Collection will be put on by J&M Sanitation noon to 7 p.m. Jan. 15. Household items accepted include: auto parts and batteries, antifreeze, brake/transmission fluid, latex or oil-based paints, wood stains, paint thinner, pest controls, garden chemicals, household batteries, household cleaners, pool/spa chemicals and TVs (27" or smaller) and other electronics. Items can be brought to the parking lot behind the park on Second Street. For more information contact J&M Sanitation at 208-922-3313. The event is also sponsored by the City of Kuna and Ada County.
COMMUNITY SUPPORT
Melba will host its annual Community Auction at the high school, 6870 Stokes Lane, starting at 10 a.m. Saturday, Jan. 18. Admission is free. Handmade quilts and other items, homemade baked goods, HD TVs and other items will be available. Lunch includes the event's famous Turkey noodle soup, scones and honey and other options. Gun raffle tickets are available at $5 per ticket.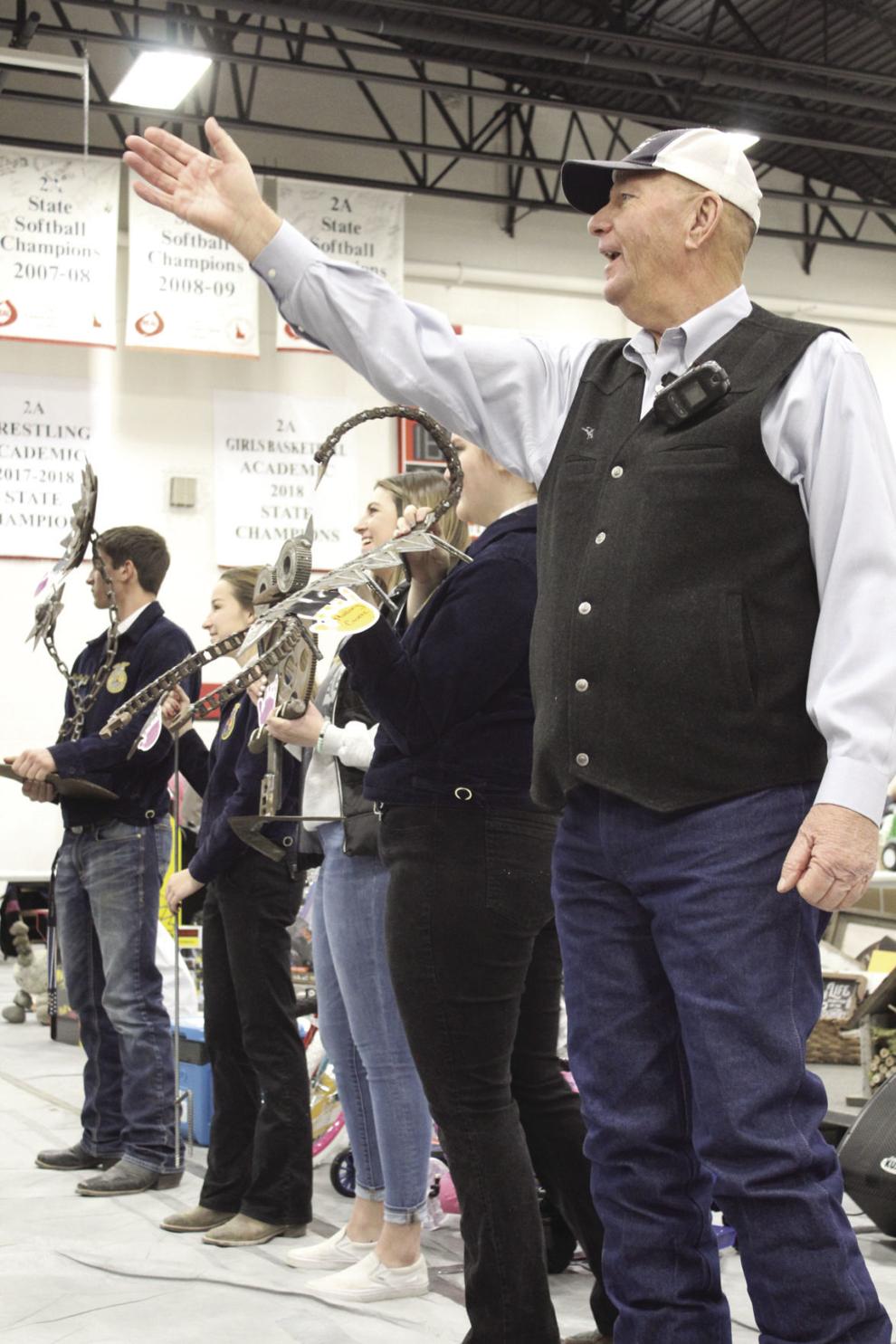 Melba Valley Senior Center will host a grand opening for a new community Thrift Store and the reinstatement of the soup kitchen. The event is 10 a.m. to 4 p.m. Saturday, Jan. 25 at the senior center, 115 Base Line Road.
Community Sunday Supper offers a free hot meal, drink and socializing at Kuna United Methodist Church ~ Living Hope the last Sunday of every month. All are welcome to come by 5-6:30 p.m. at 260 W. Fourth St. Next one is Jan. 26.
The Community Resource Center is open on Thursdays from 9 a.m until 1 p.m. It is located at Ross Elementary School, 610 N. School Ave. There are clothing items, food, school supplies and more.
OUT & ABOUT
Community Bingo is held every Saturday evening at Kuna Senior Center, 229 Avenue B. Doors open at 4:30 p.m., early birds starts at 6 p.m. and regular games at 6:30 p.m. Cost is $10-$20. Must be at least 18.
The Kuna Quilt Club is still active. Piecemakers of Idaho meet the fourth Wednesday of every month at the Methodist Church. They have made veterans quilts for the high school and both middle schools to give to veterans during their assemblies. They will also donate comfort quilts to the police and fire departments. They invite anyone, any age, any experience to join them. Exciting things are coming in 2020. Please visit piecemakersofidaho.com for more information.
Every Saturday, the Willows Edge Farm hosts a morning farm walk starting at 8:30 a.m. The farm walk is an educational tour where guests can visit animals in person. For more information, visit the event's Facebook page.
Book and a Bite takes place every Thursday from 11:30 a.m. until 1 p.m. at Reed Elementary School. The program has STEM activity stations, free books, craft projects, read-aloud stations, free lunch and raffle prizes. Reed Elementary School is located at 1670 N. Linder Road.