With his emotional support dog Sargent by his side, Greg Bradley said Wyakin Warriors has provided a way for him to transition from a life on the battlefield to a life back in the U.S.
Wyakin Warriors, Bradley said, is about connecting with the community, connecting with other veterans, peer support and community support.
Bradley, of Boise, served in the Navy, Marine Corps and Army National Guard for a combined 18 years. He joined the military at 17 years old.
While serving in Iraq, he was involved in 225 combat missions. He received a Medal of Valor for tactical decision making.
When he returned, Bradley worked as a prison guard but found it was the wrong calling for him, adding he was making no progress dealing with issues he was left with after war.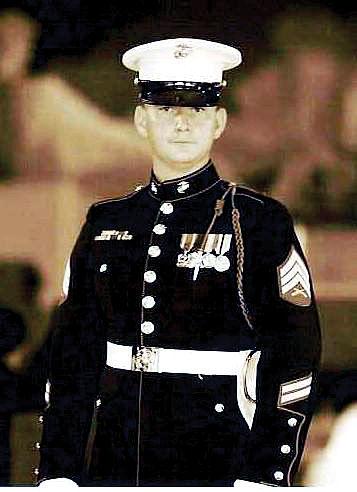 "It took going to counseling to deal with my (post-traumatic stress disorder) to learn that part of my PTSD was not being able to do what I love," he said. "And I love the Marine Corps, I love being a trigger puller, I love being a door kicker, and I loved knowing that I was competent and confident around the people around me. I lost that when I left the military."
Being a military member made sense for Bradley. Every male in his family has served in the military since the Civil War. His father was a member of the U.S. Air Force during the Vietnam War, and his grandfather served in the Navy during World War II.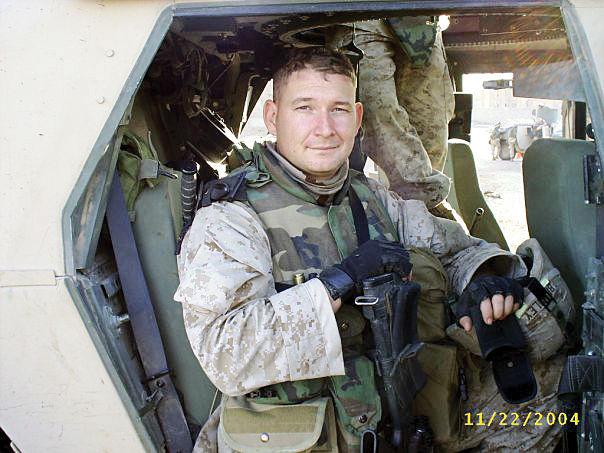 The Wyakin program offered a way to connect with people who also struggle with similar issues.
"It's been good to know that I'm not the only one that feels that way and that we can help each other figure out other ways to keep those feelings of camaraderie and competence and confidence alive, but try to put them to use in a different way," he said.
Bradley, the father of a 13-year-old girl, is currently working on his master's degree in social work, hoping to help other veterans struggling with the same problems.
He's currently working in the Department of Veteran Affairs. He started in house keeping and hopes to continue moving up in the hospital.
"(It's) a chance to learn the whole hospital and get to know patients. It's very rewarding," Bradley said. "I have found that my need to serve and love of service has not gone away since I've been out of the military, as a matter of fact, it's only been reinforced."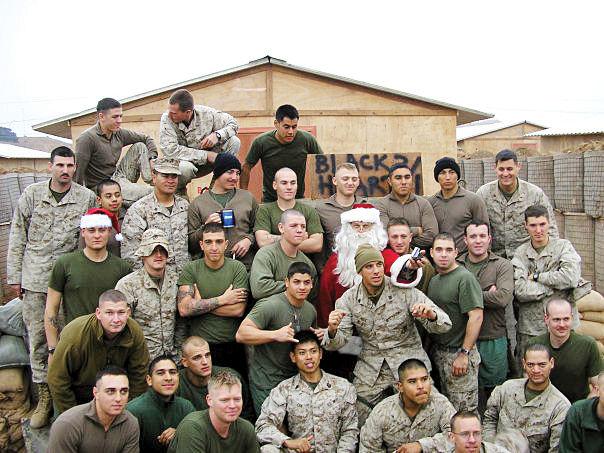 Talking with other veterans is one of the things Wyakin Warriors has most helped Bradley.
From 1998 to 2001, Raul Aguilar, of Chicago, served in the Marines with Bradley. The two remain best friends today, considering each other family.
The men served overseas together before the recent war, but remained friends after other deployments, leaning on each other for support in the civilian world.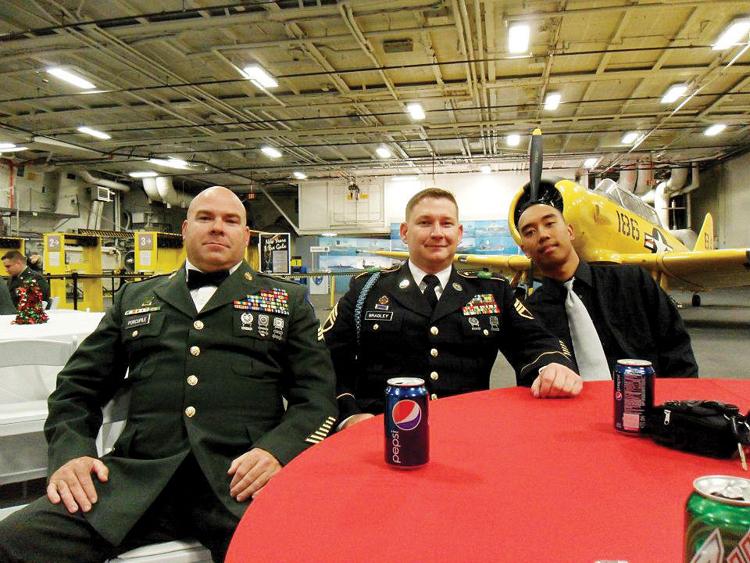 "It's hard to adjust to being home," Aguilar said. "The first time it was hard, too, I couldn't find that brotherhood that we had. You can't find someone to relate to you. ...It's someone you can lean on to vent the frustration of having to deal with civilians who don't understand what (soldiers are) coming from."