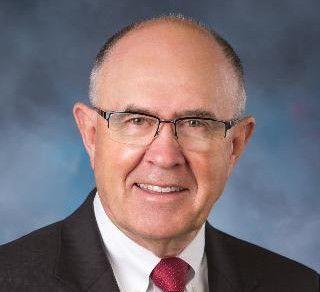 The June 4 newsletter sent out by then-interim BSU President Martin Schimpf highlighting BSU's diversity and inclusion programs, which ignited outrage among some GOP state lawmakers and the Idaho Freedom Foundation, included this phrase: "The State Board of Education has invited DACA students to apply for Opportunity Scholarship funds…." But BSU subsequently issued a clarification to the newsletter, saying:
"Under federal law, DACA students are considered 'lawfully present' in Idaho. And under Idaho Code, a student who is 'lawfully present' and meets state academic and residency requirements is eligible for Idaho resident tuition rates and Opportunity Scholarship dollars. Opportunity Scholarship awards are determined by the State Board of Education and its staff and not by individual institutions. In addressing under-served student populations and encouraging them to seek educational opportunities, President Schimpf may have identified specific communities by name, including Idaho DACA students, but his intention is and remains for all eligible Idahoans to seek access and opportunity for advanced education and a better life."
Senate Majority Leader Chuck Winder, R-Boise, told Eye on Boise today that when he received an email from IFF Vice President Fred Birnbaum on June 6, objecting to Schimpf's letter and specifically citing the DACA scholarship issue, he was puzzled.
In the email, obtained under the Idaho Public Records Act, Birnbaum wrote, "Dear Sens. and Reps: BSU is going in an increasingly radical direction. I have added the underlines below to the President's newsletter. Please note that illegal alien students (DACA students) are being invited to apply for Opportunity Scholarships. There are many other examples in this newsletter of funding for non-academic agendas. This is especially troubling in view of the fact that the colleges and universities continue to hike tuition and fees, and ask the Legislature to increase funding (HB 267 increased College and University General and Dedicated funding by 4.8% for FY20)."
HB 267 was this year's budget bill for Idaho's four-year colleges and universities. It reflected just a 3.5 percent increase in state general funds. Overall funding went up by 4.8 percent, because dedicated funds — largely student tuition and fees, plus some state endowment funds — were up 6.1 percent. Unlike Idaho's three other four-year institutions, BSU doesn't receive endowment funds.
Winder said after receiving Birnbaum's email, "I was just trying to find out whether what he was saying was right or wrong," about DACA recipients. So a few weeks after receiving it, he forwarded it to the Idaho Attorney General's office.
Chief Deputy Assistant Attorney General Brian Kane responded back with several legal citations, noting that under Idaho law, an "eligible student" for the Opportunity Scholarship is an "Idaho resident," which is further defined in law, for a non-citizen, as one who is "lawfully present in the United States."
Kane also wrote, "The basis for the quoted statement from Interim BSU President Schimpf is unclear. The Board of Education has not issued an invitation to DACA students to apply for the Opportunity Scholarship."
Winder said, "This is my interpretation: If someone's an illegal, then they shouldn't get Opportunity Scholarships. Now that doesn't mean that a DACA student isn't legal. When is somebody who is a DACA student a legal resident? … I don't think it's a real clear bright line."
DACA stands for Deferred Action for Childhood Arrivals, a federal program started in 2012 that made those who were brought to the United States illegally as children eligible for temporary protection from deportation, work authorization, and the ability to apply for a social security number. Participants have been nicknamed "Dreamers." Often, the United States is the only country they know, having grown up here.
Winder said House GOP members who signed on to a letter to new BSU President Marlene Tromp criticizing BSU's diversity and inclusion programs never consulted senators. "They didn't even talk to us on the Senate side about it, that I'm aware of, anyway," he said. "I think from the standpoint of what's going on, what started it, was they started talking about having graduations for different categories of people, and that seemed to stir people up more, and then the DACA thing became part of it, so that's part of what got everybody stirred up, is why are they having different graduations for different categories of people?" Winder said that sounded to him like "segregation," as opposed to holding an all-school graduation for everyone.
BSU, however, holds all-school commencement ceremonies for all of its students. This year's Commencement, at Taco Bell Arena on May 11, was so large it had to be split into two ceremonies by college, both on the same day. In addition to Commencement, numerous campus groups, from colleges and departments to faith groups, student clubs and more, hold graduation celebrations before or after Commencement. Schimpf's newsletter mentioned two of those, "Black Graduation" and "Rainbow Graduation."
Not mentioned in the newsletter, but highlighted on BSU's "Commencement Events" website, were three others: International Graduation Celebration, to highlight the many different countries represented among Boise State graduates, including international students, exchange students, study abroad alumni and Peace Corps Prep program participants; First Forward Graduation Ceremony, a May 9 celebration in the student union where students who were the first members of their families to graduate from college had the opportunity to thank someone who supported them during their "collegiate journey;" and the School of Nursing Convocation, a ceremony celebrating nursing graduates.
Numerous other BSU groups also hold graduation celebrations on campus.
"I personally don't see anything wrong with that — I don't see anything wrong with their having celebrations," Winder said. As for the official commencement, "It oughta be one inclusive graduation, not segregating people out." That, he said, is "important in a public institution."
Winder said he's had his differences with BSU over the years, citing former President Bob Kustra's decision to eliminate the wrestling program in favor of baseball. He said he's meeting with Tromp soon to discuss concerns he's heard about veterans programs at BSU. "I think there's some room for improvement," Winder said.