The Idaho Press partnered with the League of Women Voters of Idaho to publish these candidate surveys. To search by address for races and issues on your ballot, visit vote411.org.
Idaho State Senate District 9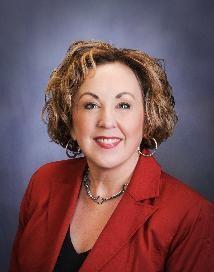 Name: Abby Lee
Party: Rep
Incumbent
Address: Fruitland, 83619
Uncontested. Did not submit a survey response. 
---
Idaho State House District 9 A
Name: Ryan Kerby
Party: Rep
Incumbent
Address: New Plymouth, 83655
Campaign Phone: (208) 739-0190
Website: kerbyforidaho.com
Facebook page: Kerby for Idaho
(Uncontested)
Questions:
Q: 1. What do you hope to accomplish if elected?
Ryan Kerby: I will continue to make efforts to improve K-12 education in Idaho. I have worked with other legislators to improve Career Technical Education (CTE). We have increased programs, reduced barriers for bringing in industry certified teachers, and this year I helped write, then carried a resolution to change HS graduation standards to better fit the needs of our students who plan to enter CTE fields. CTE will continue to be an emphasis.
Q: 2. What experience has prepared you for this office?
Ryan Kerby: I was born and raised in Idaho, growing up on a dairy. That ag background has been very helpful in the legislature. I worked in education 21 years as a teacher, then 21 years as an administrator. I'm currently the Vice-Chair of the Education Committee, and my years in the field are very helpful. I've been married for 37 years, and have two grown married children, and two grandchildren. Family is important to me, and I vote for legislation which reflects family values.
Q: 3. What changes, if any, would you support related to state funding of public education?
Ryan Kerby: K-12 education is funded by the state's general fund, and receives about 50% of those monies. I think the legislature has done a solid job of funding education the last five or six years. In 2015 we started the Career Ladder for teachers, and over time that increased starting teacher pay to $40,000. Last session we increased veteran pay significantly. The biggest problem we have in K-12 funding is the disparity between low property value districts and the richer ones.
Q: 4. What do you see as Idaho's prison system's most important needs and and how would you address those?
Ryan Kerby: Overcrowding is a big issue for both prisons and county jails. I think the approach we took this year, which is to improve the funding for probation and parole, is a good start. We are no doubt leaving people incarcerated too long.
Q: 5. What do you see as Idaho's most important healthcare system needs and how would you address those?
Ryan Kerby: As we move forward we need more emphasis on telehealth. This can be accomplished by expanding on the current system over time. When this is over, and there is no issue at hand, we need to develop an emergency preparedness plan that includes some of the emergency criteria and benchmarks similar to what the Department of Health and Welfare implemented on the fly early in this pandemic. They bypassed some of the very involved certification criteria for ICU and hospital beds in general, etc.
Q: 6. What changes to income, sales and property tax policies would you support?
Ryan Kerby: I don't see a large need to modify either income or sales taxes. I was prepared to support a cap on the annual increase in property taxes this year. We need to be careful with the limit we choose, however, because property taxes pay for much of the road and bridge maintenance in some of our counties. Differences of opinion regarding that limit, and going home early because of the coronavirus, kept us from getting relief through the legislature.
Q: 7. What measures do you support in updating Idaho's voting processes?
Ryan Kerby: I like what we are doing now, with the option of either in person voting on a certain day, or a mail in ballot if a person so chooses. I'm not a big fan of requiring mail in. Many of my constituents like to go to the polls, and others don't trust mail-in because of potential fraud.
Q: 8. What are the biggest transportation priorities in Idaho for the next 20 years, and how should the state prepare now to fund those projects?
Ryan Kerby: Our biggest problem will be to continue maintaining and repairing our present system of roads and bridges. I think enough people are concerned with the freeway system that we will get that addressed. What is not getting enough attention is our roads and bridges in rural, low property value counties. The counties, cities, and highway districts are hurting for maintenance especially of bridges, many of which have been designated as not being sound structurally.
Q: 9. Do you support local option sales tax authority for all cities and counties?
Ryan Kerby: I would only vote for this if the funds could be used exclusively for transportation. We can't add another lane to the freeway between Caldwell and Boise every six to ten years. We have issues with bridges all over the state, and something is going to have to give to address this issue.
---
Idaho State House District 9 B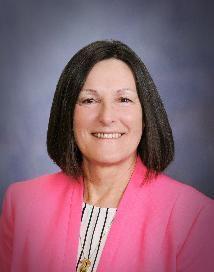 Name: Judy Boyle
Party: Rep
Incumbent
Address: Midvale, 83645
Name: Allen Schmid
Party: Dem
Address: Fruitland, 83619
Candidates did not submit a survey response.