The Idaho Press partnered with the League of Women Voters of Idaho to publish these candidate surveys. To search by address for races and issues on your ballot, visit vote411.org.
County Commissioner candidates come from geographic districts within the county but are elected countywide. The commissioners are elected for rotating terms. This year District 1 candidates will be running for a four-year term, the District 2 candidates are running for a two-year term. In 2022 District 3 candidates will be running for a two-year term, and District 2 candidates will be running for a four-year term.
Ada County Commissioner, District 1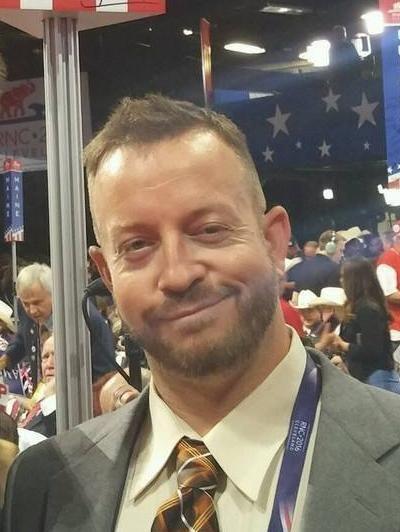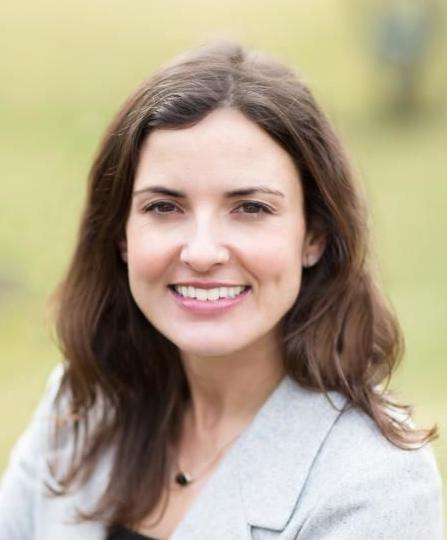 Q: 1. What do you hope to accomplish if elected?
Ryan Davidson: My number one priority will be helping the local economy rebound after Covid-19 is over. These are extraordinary times, and any burdensome county regulations that would hinder economic recovery must be revised or repealed. Another priority will be to work with our other county officials to re-examine our criminal justice priorities. Cutting taxes, and reducing the budget and the heavy hand of government should be the goal of every Republican elected official. It's time for innovation.
Diana Lachiondo: I ran for Ada County Commissioner in 2018 to make a stand for good government and fiscal responsibility, not to enact a hyper-partisan agenda, and I've proud of what I've already accomplished to that end. But there's still so much to do, including navigating the impacts of COVID-19 on our community and seeing through a public/private partnership to end family homelessness in Ada County.
Q: 2. What experiences have prepared you for this office?
Ryan Davidson: I have been serving as the Chairman of the Ada County Republican Party since 2018, and am a senior member of the Idaho State Republican Central Committee. I've worked with elected officials at every level throughout the state. I'm an Idaho Supreme Court case-winning litigant, praised by the Justices for my abilities. I've authored legislation and GOP party rules, and have collaborated with Presidential candidates. I'm unrelenting in the face of government corruption and excess spending.
Diana Lachiondo: I'm Ada County born-and-raised, and I've dedicated my life to serving this community. I'm a United Way of Treasure Valley board member, and served as a Treasure Valley Education Partnership core team member, a member of the Neighbors United planning team, and a Regional Housing and Homelessness Roundtable leader. In my short time on the Ada County Commission, I believe my track record speaks for itself: I've worked tirelessly across partisan divides and with every city in our county.
Q: 3. What solution would you support to address the property tax burden on residents?
Ryan Davidson: Taxation is theft. I'll be a strong advocate for a property tax freeze at the legislative level. At the county level, it is my hope that we will regain our Republican majority so that we can have a team dedicated to reducing property taxes. Ada County is becoming a victim of its own popularity. More and more people are flocking here, causing a housing shortage, which causes house prices to rise along with property taxes. We need to increase the housing supply with innovate building proposals.
Diana Lachiondo: I've thoughtfully tackled Ada County's share of the property tax puzzle, and was proud to scrutinize, revise, and authorize a budget that was $3 million lower than 2020's. Though Ada County, the cities, and ACHD are taking a 0% increase to base taxes, residents, sadly, won't feel longterm relief because of continued inaction by the legislature. I will keep urging our lawmakers to fix the Homeowner's Exemption and allow schools to charge impact fees to developers.
Q: 4. How will you work with cities and ACHD to respond to growth in Ada County?
Ryan Davidson: It's time to re-examine the old ways of zoning and city planning. I support the new concepts being implemented by Garden City, with their "Live, Work, Create" district that allows a blending of commercial and residential. If we don't want Ada County to grow outwards, we'll need to grow upwards. Allow more high-rises outside of the downtown core. Allow the free market to come up with new ideas for how to design self-contained neighborhoods of the future, with walking distance to everything.
Diana Lachiondo: Since taking office, I got right to work on this. I brought together stakeholders from all six Ada cities and ACHD to discuss our challenges and spearheaded a fiscal impact analysis of our growth patterns. For the first time ever, Ada County has implemented impact fees (starting with fire districts) and we are working on other impact fee processes to ensure that growth pays its fair share. Our regional plan for coordinated growth is so critical, and I'm eager to continue this work!
Q: 5 Please name a decision the county has made in the last year that you either agree or disagree with, and specify why.
Ryan Davidson: I disagree with the Democratic Commissioners who voted to authorize the importation of more refugees into the county. Ada was one of only two Idaho counties who requested the Federal Government send more refugees. This move was overwhelmingly opposed by Republican voters. While I am not against refugees in Idaho, I do not trust the federal and county government to effectively manage the program. The cost to taxpayers is substantial. More attention must be paid to assimilation programs.
Diana Lachiondo: As current Commissioner, I've navigated tough budgetary challenges since day one. And I've been proud to have met those challenges, caught up on essential investments that had been too-long kicked down the road, and still delivered a 0% base property tax increase this year. Protecting priorities in tough times is made easier by investing in things that save us money in the long run, which is why I supported Medicaid Expansion (a policy that is now saving county taxpayers millions of dollars).
Q: 6. What is the most important challenge facing the county, and how would you address it?
Ryan Davidson: Maintaining the quality of life for our residents. A major issue for the county to deal with will be the fate of the Fairgrounds and Les Bois Park. When I ran for Garden City Council over 15 years ago, I proposed a small-scale Garden City Downtown that would incorporate the Fairgrounds. There is still interest in this idea. I feel the Fairgrounds should stay where it is and should be improved, in cooperation with the surrounding cities. I would like to see horse racing return to Les Bois.
Diana Lachiondo: In a word: growth. Especially as we address the economic and health impacts of a pandemic on our community, we need to keep tackling rapid, uncoordinated growth. I will continue to advocate for thoughtful, sustainable growth planning that preserves our quality of life and stops passing the burden of rising property taxes on to homeowners. We also must keep saving money in the long run by investing in proactive, fiscally-responsible solutions to our out-of-date and beyond-capacity facilities.
---
Ada County Commissioner, District 2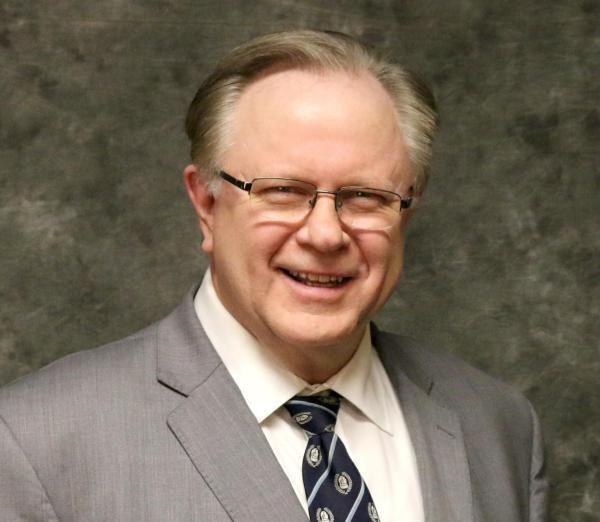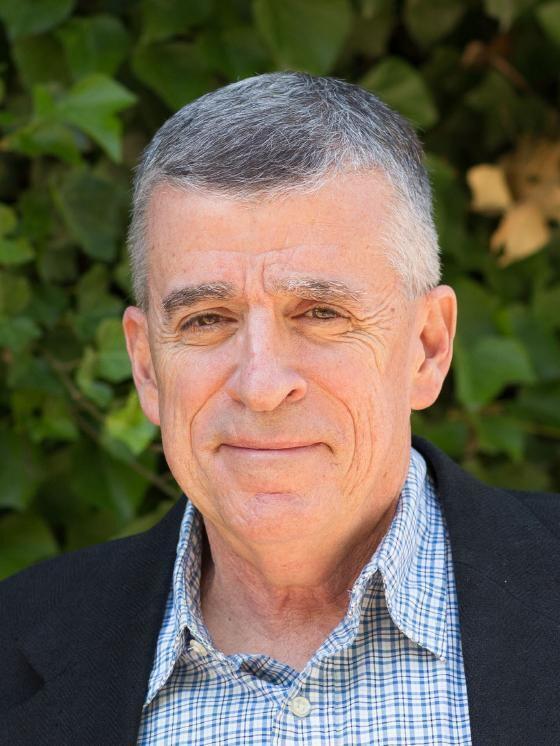 Q: 1. What do you hope to accomplish if elected?
Rod Beck: My primary goal will be to reduce the property tax burden on Ada County taxpayers. In the last three years alone, the Ada County budget has swelled by $50 MILLION DOLLARS (!!) - - loading an even greater burden onto the backs of already-struggling taxpayers.
Bill Rutherford: Services: The county must ensure that we are providing quality services to our residents (including funding Central District Health as we get through this pandemic) while keeping overhead cost as low as we can. Taxes: We must keep taxes low by continuing to make smart decisions with budgets and ensuring that development pays its fair share. Growth: Sprawl negatively affects our traffic and our services, and will result in a tax increase. I will continue to ensure that we grow responsibly.
Q: 2. What experiences have prepared you for this office?
Rod Beck: As the Idaho Senate Majority Leader i was required to work with a broad spectrum of interests and various geographic and political backgrounds. I lead the Idaho Housing Housing and Finance Association to record profits and results in the three plus years I was the Executive Director. I lead the 2016 Trump for President campaign in Idaho and led the Trump delegation to the Republican National Convention.
Bill Rutherford: I'm a retired civil/structural engineer, business owner and Army Veteran. I've managed budgets as large as $460M/yr and over 5000 people; the 2020 Ada County budget is $288M with a staff of 1800 personnel. I've been nationally recognized on three separate occasions for significantly reducing overhead cost. I've worked extensively in the public and private sector, managing large scale infrastructure projects. I will work with all parties involved to benefit our residents and our businesses.
Q: 3. What solution would you support to address the property tax burden on residents?
Rod Beck: This is my number one goal to reduce the property tax burden on residents of Ada County. There are several approaches to use in this effort. 1. I would support the legislation brought forward by Representative Mike Moyle to freeze property taxes for one year thereby allowing all parties to negotiate a long term solution. 2. We must stop the growth in the Ada County budget. This year alone the budget has grown 11.4% which is beyond the population growth.
Bill Rutherford: I will keep property taxes as low as practicable. While this issue stems from inadequate funding at the state level, I will use my professional experience with large budgets and continue the work of the current Commissioners in keeping our county budget as low as possible and reducing these financial impacts to residents wherever we can. This includes making sure that development keeps paying its fair share and supporting land use decisions that will not be a strain on our county infrastructure.
Q: 4. How will you work with cities and ACHD to respond to growth in Ada County?
Rod Beck: The ACHD and the cities in Ada County together represent an important coalition of Ada County governments. It is essential to have collaboration on valley-wide solutions. I will meet with each group, along with solution-minded citizens across the county. to find common ground to advance the interests of the citizens of Ada County in a fair and reasonable manner without expanding the role of government. .
Bill Rutherford: I support ongoing planning efforts to work with all of our cities and ACHD, as well as the surrounding counties. We must work together to effectively manage the impacts of growth on our traffic, infrastructure, cost of living and environment. I support the assessment of impact fees to developers, who have made billions of dollars in profit from growth while the financial burden of extending services to these developments has fallen upon homeowners. Development must pay its fair share.
Q: 5 Please name a decision the county has made in the last year that you either agree or disagree with, and specify why.
Rod Beck: The approval of the runaway growth in the county budget is the decision that I disagree with the most. The citizens of Ada county knows that there were areas of the budget that didn't need to grow as rapidly as they did. Because of the increase in the Ada county budget, the property taxes went up in some homes as much as 25-40%. We need to arrest this ever-increasing run up in property taxes and budget growth.
Bill Rutherford: I support the current Commissioners' commitment to providing essential services (like a second driver's license office to reduce wait times, a jail that can pass inspections, and a coroner's office with adequate cooler space) while still reducing the budget by $3 million and taking a 0% base tax increase. Their commitment to smart budgeting and planning for the future is admirable. I would continue to get ahead of our basic county needs, particularly as construction costs escalate every year.
Q: 6. What is the most important challenge facing the county, and how would you address it?
Rod Beck: Growth and property taxes are the most important challenges facing Ada County. I would streamline the application process. ensuring that all laws and ordinances are followed so that growth would have a limited effect on current citizens. The best way to tackle the increasing property tax burden is to reduce or freeze the budget.
Bill Rutherford: Without a doubt, the pandemic. The economic pressures of job losses and impact to our local small businesses is immense. Working families are in a difficult place, juggling the demands of making ends meet with school and exposure risk. The Commission is on the governmental front lines of planning and response to COVID19. We need leaders that have the common sense and courage to take this issue seriously and work towards solutions that keep our people safe and support them as we rebuild.
---
Ada County Highway District 1
The ACHD Commission has five members who serve four-year terms. Commission seats are nonpartisan local government offices. Voters cast ballots for the Commission seat representing the area where they live. The candidate receiving the greatest number of votes will be the winner. A majority is not required. The Commission sets policy for the District, the only countywide highway agency in Idaho, which serves all of the residents of Ada County, including residents of the incorporated cities. Each Ada County voter votes once every four years for one of the Commissioners.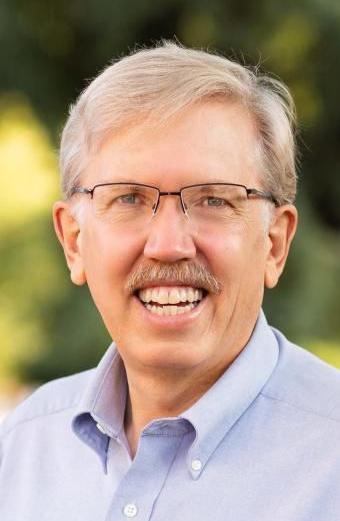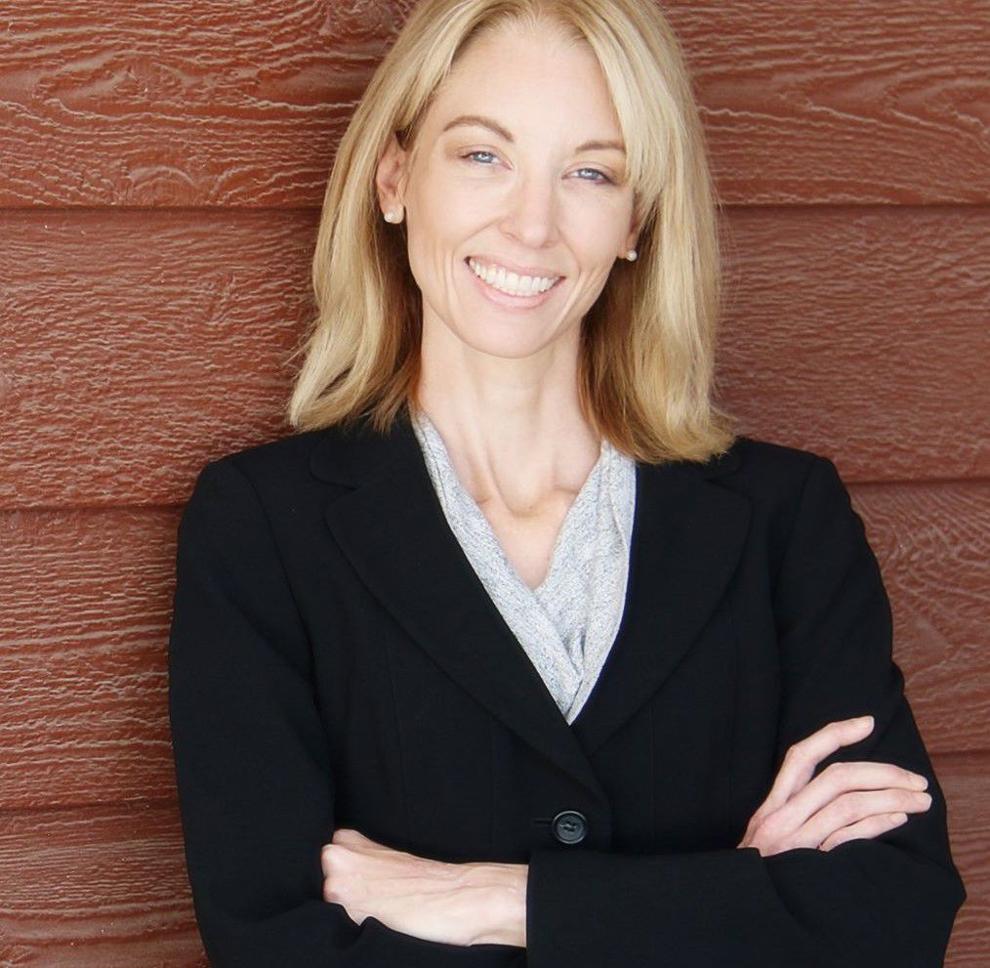 Q: 1. What are the most important challenges facing your county and how do you propose to address them?
Jim Hansen: Growth, transportation choices and speed prevention. Growth must pay for its direct impacts and new infrastructure must return the highest value to the taxpayer. ACHD must MEASURE that return on investment – how it helps make neighborhoods safer and businesses more resilient – so it can prioritize better. ACHD must help people have the freedom to choose their mode of transportation: driving, walking, biking and transit. ACHD must incorporate and prioritize designs that discourage speeding.
Kara Veit: Raising money to fund infrastructure is always the major challenge. To address this, we as leaders, must demonstrate the bold political will to challenge the status quo. We do this by evaluating innovative streams of revenue in response to unprecedented growth. Growth, with no sign of slowing, is why we must address funding now. I recommend leaders of cities across the valley come together for a summit to identify goals, priorities, and a plan for coordinated action, together.
Q: 2. What specific qualifications do you have to effectively address these challenges?
Jim Hansen: I served in the Idaho legislature 1988-1994 representing south & east Boise then worked in the private sector and raised my family in Boise. I worked with many community organizations and founded a coalition to promote democracy, tax fairness and racial understanding. I have practiced law and earned a reputation as a problem solver, strategic planner, mediator and life coach. I am a graduate of Leadership Boise. I served two terms as part-time ACHD commissioner and on our transit agency board.
Kara Veit: I have over a decade of dedicated experience managing public outreach for transportation and infrastructure in the Treasure Valley. As former community engagement manager, I built positive relationships with people with diverse perspectives, mitigated construction impacts, and found solutions to communicate with impacted businesses and residents about transportation. I am bold, outgoing, hardworking and optimistic – and I truly enjoy transportation and public collaboration.
Q: 3. How will you continue to be engaged with your constituents?
Jim Hansen: I listen to neighbors; push for projects to make neighborhoods safer; attend citizen advisory committees and learn from their expertise and promote priorities for safety, multi-modal travel and business resilience. I participate in the Boise Chamber's transportation committee. ACHD's Commission is an independent oversight board. Commissioners must educate themselves on best practices, be willing to challenge agency assumptions and measure data so taxpayers get the best return on investment.
Kara Veit: There are complex issues and questions that we must address now. Many elected officials get into office, then they become out of touch with the average person. You will see me at public open houses, hearings, advisory committees, and talking with whoever wants to talk, and staying engaged with neighborhoods. As ACHD Commissioner I will show the same dedication to community engagement as when it was my job, because of course, it still is – I will work for you, not the other way around.
---
Ada County Highway District 2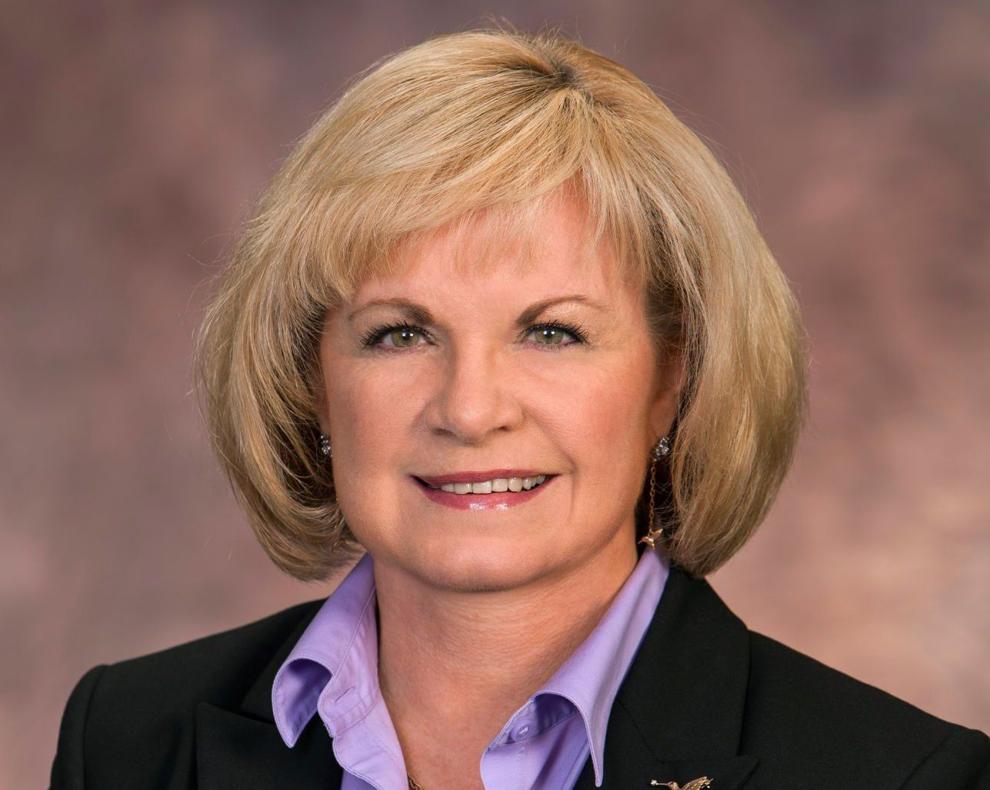 Party: Non
Incumbent
Address: Boise, 83709
Campaign Phone: (208) 841-2530
Website: ARNOLDforACHD.com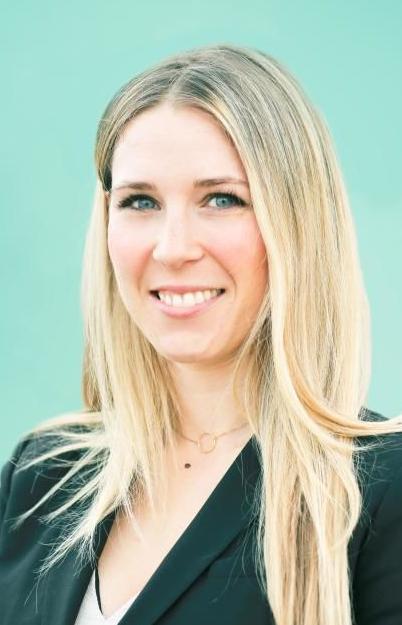 Q: 1. What are the most important challenges facing your county and how do you propose to address them?
Rebecca Arnold: Growth, Infrastructure funding, & Congestion. To address, I will continue to: work with partner agencies (cities, county, VRT etc) to cooperatively plan for growth; work with Legislature & community partners to secure additional funding sources to improve our transportation system; and implement our current strategy of improving intersections, encouraging alternative transportation (by filling in sidewalk gaps and adding bike lanes & multipurpose sidewalks to improve safety for walking & biking.
Alexis Pickering: Ada County is growing and at a serious crossroads: we can no longer do what we've always done. Our roads are more congested than ever, we are less safe using our roads, and we lag further behind other metro areas on real transportation solutions every year. I would be a champion for complete streets, keep the cost burden of new development off the shoulders of existing taxpayers, and work well with every city government and Ada County to chart a path towards protecting our quality of life.
Q: 2. What specific qualifications do you have to effectively address these challenges?
Rebecca Arnold: As an attorney, ACHD Cmnr, & former CPA, I have 3+ decades of experience in accounting; budget planning/implementation/oversight; infrastructure planning/construction; resource/personnel mgt; & strategic planning. I have a proven track record of collaboration, listening to public, carefully reviewing law & facts, and making well-reasoned decisions, while prudently managing taxpayer funds. As a fiscal conservative, I have consistently worked to improve efficiency, reduce costs & keep taxes down
Alexis Pickering: Navigating relationships across jurisdictions with all kinds of stakeholders is my specialty: as a public health strategist, I have a proven track record of working well with leaders across our county. I've also been a member of two COMPASS workgroups and Chair of the ACHD Pedestrian Advisory Group for two years. We can't afford strained relationships and petty fights: cooperation is an urgent necessity and, after 16 years of the same ACHD leadership, it's time for a new path.
Q: 3. How will you continue to be engaged with your constituents?
Rebecca Arnold: I publish my cell number (208-841-2530) so constituents can easily reach me; periodically attend neighborhood assoc. meetings & small events (such as Annual Night Out) and maintain Twitter & Facebook accounts and encourage interaction. I may hold virtual town hall meetings if the COVID-19 pandemic continues into 2021. I also engage with constituents through volunteer work - Please visit ARNOLDforACHD.com/resume/ for details on my 30 years of community and volunteer service in Idaho.
Alexis Pickering: As a previous member and Chair of the ACHD Pedestrian Advisory Group (PAG), I know first-hand the valuable time, commitment, and expertise ACHD's five citizen advisory committees provide, and that it's disappointing when elected leaders don't seem interested. It's important that these citizens' work - and all feedback from stakeholders - directly impact policy, and that their existence is not an empty gesture. If elected, I will be the commissioner who shows up and listens.
---
Ada County Highway District 5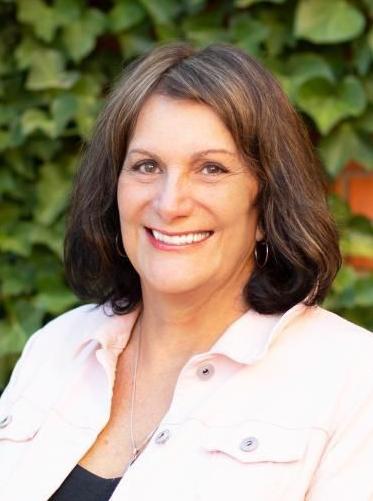 Name: Emilie Jackson-Edney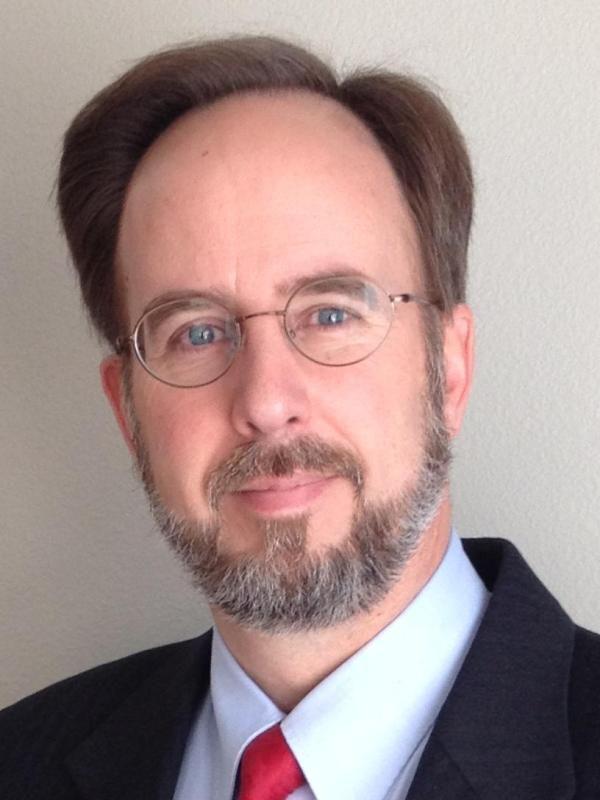 Q: 1. What are the most important challenges facing your county and how do you propose to address them?
Emilie Jackson-Edney: We face pressures from growth: congestion, infrastructure struggling to keep up, and property tax increases. Working at ACHD, I learned the best way to address these issues is to build our roads right the first time and maintain them effectively. This is cost-effective, reduces the need for intrusive construction projects, and minimizes strain on scarce resources. I will search for expanded revenue and build relationships to ensure that growth pay their fair share in our transportation system.
Dave McKinney: Ada County has hundreds of miles of two-lane country roads that have the same capacity today that they had 100 years ago. Expanding and improving this highway network is the most important challenge that ACHD faces. The primary hurdle is funding. As ACHD commissioner, I will (1) work with the Idaho Legislature to remove restrictions on our use of impact fees; and (2) seek other funding avenues, such as fees on large trucks (which impose most of the wear on our roads).
Q: 2. What specific qualifications do you have to effectively address these challenges?
Emilie Jackson-Edney: The issues Ada County faces are too pressing to delay addressing. I worked on our roadways for 37 years. I bring more knowledge about our roadways than any other candidate in this race, so I can focus on building relationships with stakeholders to ensure our roads meet our needs. From budgeting to permitting, from design to construction: I know my way around every step of a transportation project. I want to put that know-how into service to my county and my neighbors. I'm ready to jump right in.
Dave McKinney: I am a trained highway engineer and an attorney. I have a degree in civil engineering and helped to plan, design and construct highways and bridges for ACHD for a number of years. I have served on the Meridian Transportation Commission for 3 years, and was a Planning and Zoning Commissioner for almost 6 years. In short, I have the technical, legal and practical knowledge to help ACHD address the challenges it faces today.
Q: 3. How will you continue to be engaged with your constituents?
Emilie Jackson-Edney: I am focused on building relationships with constituents, businesses, and other elected officials to get the work done. For the past year, I've attended countless meetings of the ACHD Commission, advisory committees, and information sessions. I believe community education is an important part of engaging with constituents, and I will continue to share the knowledge I have gained over a lifetime of doing this work with Ada County residents. I hope to learn from future meetings with stakeholders.
Dave McKinney: I have an open ear and an open mind to listen to the people of my district and address their transportation questions and concerns. I will maintain open communication channels to allow any and all residents to contact me directly with their concerns, and will listen to any and all of them.
---
Ada County Sheriff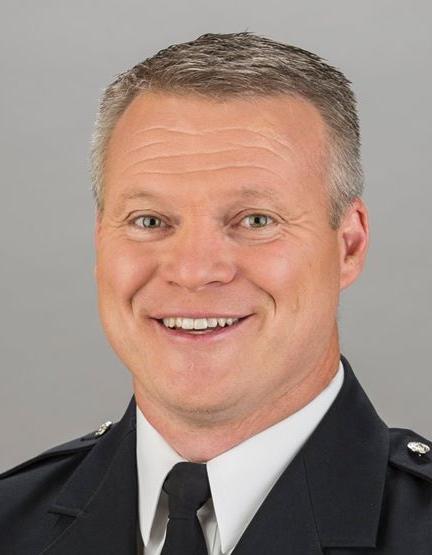 Party: Dem
Address: Boise, 83713
Campaign Phone: (208) 602-4648
Facebook: Zachery for Ada County Sheriff
Q: 1. What do you hope to accomplish if elected?
Steve Bartlett: To continue to pursue the goals I've had since becoming Ada County's sheriff in 2015: fostering a workplace environment that produces happy and healthy employees; finding new and innovative ways for our patrol deputies and detectives to increase public safety in the community; continuing to identify and then improve on the best practices we adopt to efficiently manage the Ada County Jail; and the prudent fiscal management of the department that takes up the largest amount of Ada County's budget.
Zachery Wagner: If elected I wish to create an environment where the law is treated equitably among all individuals, no matter the uniqueness of the individual and their circumstances. I would like to focus on limiting the use of lethal force. I would also like to task the police force to evaluate the use of force in confrontation and focus on de-escalation of situations, particularly with vulnerable populations such as the homeless, minorities, immigrants, and people with mental illnesses. The police force should be more than an opposing force to crime. A law enforcement agency should be helping other organizations, both nonprofits and government agencies, in addressing the root causes of crime. I firmly believe most criminals are just ordinary people that are in between a rock and a hard place and really just need society to help, and in normal circumstances these folks would not commit a crime. This is not to say there are not people who should be removed from society to protect others but that is a rare occurrence.
Q: 2. What experiences have prepared you for this office?
Steve Bartlett: I have been a sworn law enforcement officer in Idaho for over 20 years, including the last 17 working for the ACSO. I became sheriff in 2015— and have been leading Idaho's largest and most dynamic law enforcement since then. I manage an agency that has 750+ employees, a budget of over $80 million, and am responsible for running a jail with 1,224 beds and managing over 3,500 offenders out of jail on pretrial or alternative sentencing programs. The ACSO also runs the Emergency 911 Dispatch Center.
Zachery Wagner: Although I am young, my experience comes from thinking about social issues and studying them. I wish to take a more scientific approach and use the most current understanding of social science to improve policy and policing. With that said, I may not have experience in law enforcement but that allows me to be more open to ideas and trying new policies.
Q: 3. What would you do to relieve overcrowding in the jail?
Steve Bartlett: We began working with the MacArthur Foundation in 2015 on ways to reduce our jail population. Thanks to that work, we were able to expand our pretrial release capability, which included the creation of a pretrial risk assessment tool; create a "jail sweep" program with the 4th District Court to identify and resolve misdemeanor cases where inmates who should be out of jail could get out; create a new video courtroom in the jail; and hire a data analyst to study jail population and analyze trends.
Zachery Wagner: The first item I would like to look into would be releasing as many non violent, first time offenders, and other extreme low risk individuals back into the community. The next step would be looking at minimizing the people incarcerated, and ensuring only the most severe infractions would be booked. I would prefer to relocate people that are there because of mental crises or homelessness issues into the care of organizations and/or relatives that are able to care for them and assist them in recovery. This relieves the pressure on incoming persons to the jail system. I would also like to look at policies that impact the bail system and look to other systems that would prioritize an imperial fact based system of risk vs the current system that looks at an individual's ability to pay a fee.
Q: 4. How would you work with the Idaho Department of Correction to remove state inmates from the jail?
Steve Bartlett: We are currently in negotiations with IDOC on this very issue and expect a resolution soon. Unfortunately, we had to take court action against IDOC in 2019 because so many of their inmates were parked in our jail that it was one of the main causes of our overcrowding. Both agencies have agreed to put our legal action on hold while the IDOC works on a solution to find an out-of-state facility. We expect IDOC to move swiftly to provide relief at the Ada County Jail when that happens.
Zachery Wagner: I wouldn't be opposed to working with the State in getting more funding to help modernize the jail and moving long term offenders out of the jail, however I have concerns with relocating inmates out of state facilities and into private prisons. However, my main priority would be to help people with a criminal record to get back into society as productive members quickly and safely. I honestly believe society has a responsibility to ensure everyone can provide for themselves and their community and we should prioritize humanizing folks that end up in the system and help them get on their feet and out of the criminal justice system. Thus the focus should be on long term goals ensuring folks do not get trapped by the criminal justice system, but rather they get integrated back into society with as few negative consequences for society and the individual.
Q: 5. What is the county's biggest challenge going ahead, from a criminal justice standpoint?
Steve Bartlett: Maintaining our low crime rates — and our ability to partner with our communities to keep it that way — as the county continues to have explosive population growth. We simply can't allow population growth to break the bonds that make this community special. That means continuing our strong partnerships with the governments of Eagle, Kuna, and Star — and the Ada County Board of Commissioners — to make sure we can continue to have the resources we need to help keep our community safe.
Zachery Wagner: I believe the biggest challenge is twofold as to criminal justice as a whole. First we have created a system that profits from criminalizing people. This mostly impacts minority and low income groups. The second part is law enforcement has become indifferent and uncountable to the people they police. This leads to unjustified shootings, to the excessive use of force, and to unwarned criminal profiling. I would like to see Ada County do better. First off I would like to see a refocus on solving problems before they happen. I honestly believe the first step in reducing crime is ensuring communities have the help they need. Law enforcement should be one of the last calls someone makes and law enforcement should be a last resort. By spending resources to see that people have the resources to help those with mental health illnesses before it reaches a crisis point, to spending resources on helping at risk communities, to spending resources to help the homeless get into permanent housing before the law enforcement needs to take action will result in less resources being spent on locking folks up and processing them through the criminal justice system. By looking to the root causes of crime and pulling the weeds while they are small, it is easier and cheaper in the long run.
Q: 6. Are our driver's license offices working the way they should, or do you see need for improvement?
Steve Bartlett: Our Driver's License Office is working the way it should. What we need is additional office space to expand our service. That is why we have plans to open a second location in western Ada County. Our problem is explosive population growth over the last decade. We have a dedicated staff and a large office at 400 N. Benjamin Lane. We've expanded our hours, introduced online scheduling, and worked with the ITD to increase online registration. Now we need an additional location to relieve pressure.
Zachery Wagner: I would say the biggest issue is in the limited space and availability of the license office. I would like to plan to open another location elsewhere in the Ada county preferably in the west Meridian area to ease traffic loads and parking spots in the Boise area. I would also like to add more staff to have a goal of 20 minutes between arrival and leaving for a person to get a license or other needs met.
---
Ada County Prosecuting Attorney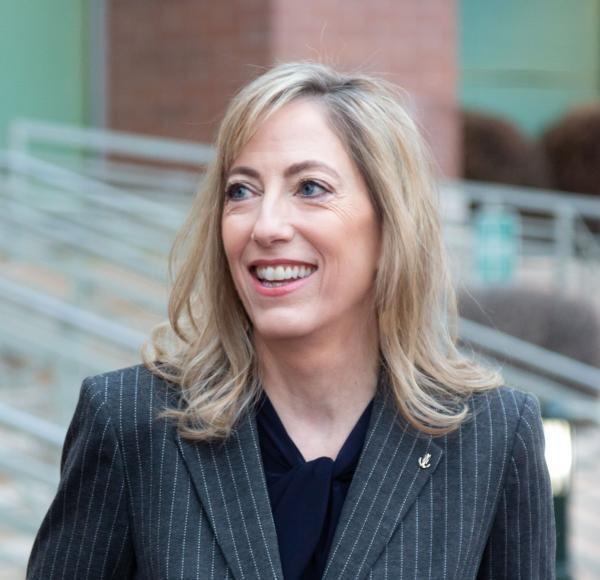 Party: Dem
Address: Boise, 83702
Campaign Phone: (208) 340-8652
Website: twilegar for prosecutor
Q: 1. What are the most important challenges facing your county and how do you propose to address them?
Jan Bennetts: Ada County is facing unprecedented growth, so stretching resources while maintaining the high level of service our community deserves is a challenge I am focused on meeting in two of my primary responsibilities: keeping our community safe and providing outstanding civil representation for Ada County, its elected officials and departments. I will continue to balance the need for resources with fiscal responsibility to taxpayers. I have also successfully managed the pandemic's unique challenges.
Ron J. Twilegar: The first challenge of the prosecutor's office in 2020 is to bring a more mature judgment, For example, truckers transporting hemp, an agricultural product, were charged with suspicion of trafficking marijuana. Who opposed these charges? Our legislature. An effort to legalize hemp received 85% approval in the House of Representatives. Our Governor. Gov. Little issued an executive order authorizing interstate transport of hemp. Idaho Farmers.
Q: 2. What specific qualifications do you have to effectively address these challenges?
Jan Bennetts: I have handled a wide variety of criminal prosecutions from child abuse, domestic violence to robbery and homicide. I have held various leadership positions in the prosecutor's office and played an instrumental role in the creation of the FACES of Hope victim center, which provides resources to vulnerable crime victims through one door. Having dedicated 26 years to keeping my community safe and successfully leading my team for the last 6 years, I am uniquely qualified to meet any challenge.
Ron J. Twilegar: I have been a licensed attorney for over 30 years. I have managed businesses with over 50 employees. Previously, I have been an elected prosecutor.
Q: 3. How will you continue to be engaged with your constituents?
Jan Bennetts: After I became Ada County Prosecutor in November 2014, I quickly realized a need to expand community engagement efforts. Last year I implemented two initiatives to improve community outreach and transparency about the work we are undertaking. We hired a PIO and also created a community prosecution position to expand our direct outreach with the community by engaging the people we serve. As one example, we hosted students in the 4-H Know Your Government program to educate them about what we do.
Ron J. Twilegar: Like any local government department, the Ada Prosecutor is subject to many complaints from the public. These complaints are all handled "in house". In other words, you have one county attorney handling a complaint against another county attorney, likely a friend and colleague. This is not good. I will appoint an "outside" person to investigate complaints against this office in order to restore public confidence in this office.