Ashley Miller interviewed and wrote the following story on College of Idaho professor and bon vivant Alan Minskoff prior to the pandemic sweeping into Idaho.
We met at a coffee shop in North Boise. His favorite coffee shop, he told me, because even though they don't offer oat milk lattes, they'll make them exclusively for him. They keep a carton of oat milk in the fridge just for him, because he'd asked. Because Alan Minskoff is the kind of person who asks questions like that: simple and presumptuous and unexpectedly easy to say yes to.
At this point, Minskoff and I have known each other a little over seven years. He was my professor at The College of Idaho and, later, a mentor for me as I began my journalism career. We clicked right away; we share the same slow patience, the same appreciation of the absurd and the same hatred for Ayn Rand. And, despite graduating years ago, Minskoff still has some lessons to teach me.
We were headed to Bruneau, Idaho. Population 552. Over breakfast, he has promised to give me a crash course in travel writing. His new book, "The Idaho Traveler," can be described as the essential guide to Idaho tourism. It is not full of hyper-stylized pictures of Idaho mountains, of our resort towns, our lakes, our cities. It is instead a very intimate look into America's fastest-dying resource: the small town.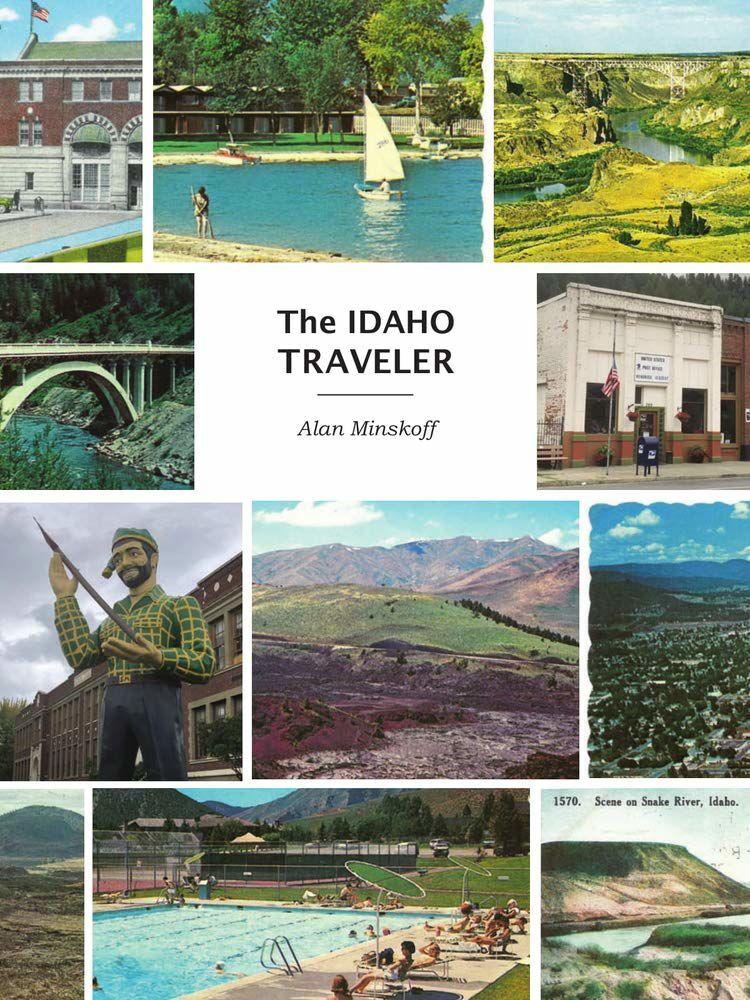 The book is written journal-style, in short, stream of consciousness chapters that focus on the places Minskoff visited over a two-year period, from 2017 to 2019. He introduces you to the people he met, usually over breakfast at the town's café, which, for these towns, serve as the equivalent of a 1700's Parisian salon.
It's a love letter to the idea of local, yes, but is still honest. It isn't all charming and quaint. It details the struggles facing these towns, particularly the pitfalls of being so far removed from the amenities that come with bigger cities. They live in a world without Amazon Prime, yes, but they also don't have the luxury of a certain future. So many of these towns face the very real possibility of dying out if they can't attract new residents and businesses or even keep the current ones they do have.
The stories are personal to the residents of the towns. It's also personal to Minskoff. To him, "The Idaho Traveler" isn't just a book; it's the conclusion of a journey he started in his 20s, a chance to go back into his life, as it was then.
Fittingly enough, in order to tell the story of his book we also have to go back in time, not only in the timeline of Alan Minskoff, but back into the history of Boise. Because, as I found during our breakfast in Bruneau, you don't have one without the other.
POSTCARDS FROM THE PAST
Our story begins the summer of 1972, on Boise's 13th and Washington streets in a building known as The White Savage (the name is not as dicey as it sounds. It is instead a combination of the founders' last names). Alan Minskoff put his grad school education on hold in order to help a friend renovate the sad and broken White Savage. Because, according to him, it was the '70s and that's the kind of thing you did.
"This was the end of the '60s, when the country was in this incredible upheaval and period of exploration. I thought, maybe this was my destiny," Minskoff told me.
They did the plumbing, the carpentry, the landscaping, everything they could to save the building. Which they did. The White-Savage apartment building is still here in Boise. And that's how it starts. Alan Minskoff's crusade against the city, in order to save the city, so to speak.
It continues with him joining a group called Friends of Old Buildings (now Preservation Idaho).
"We wanted to fight this insane idea of knocking down great swaths of downtown to put a mall in," Minskoff explained.
The group has an idea to release the findings in the form of a newsletter, which in the end turns into a magazine called Idaho Heritage.
"If I had to look back at my life and say what was an achievement, the fact that we saved most of the buildings we identified in the first issue of Idaho Heritage is very satisfying," Minskoff said.
Not only are those buildings still around, they make up the most characteristic aspects of Boise's skyline: the Idanha, the Egyptian, the Union Block on Idaho Street.
And, of course, The Cabin.
"We saved some buildings downtown, yeah. But the people who founded The Cabin can really look back and say, 'Look at all the people who have gone through there.' That matters," Minskoff says.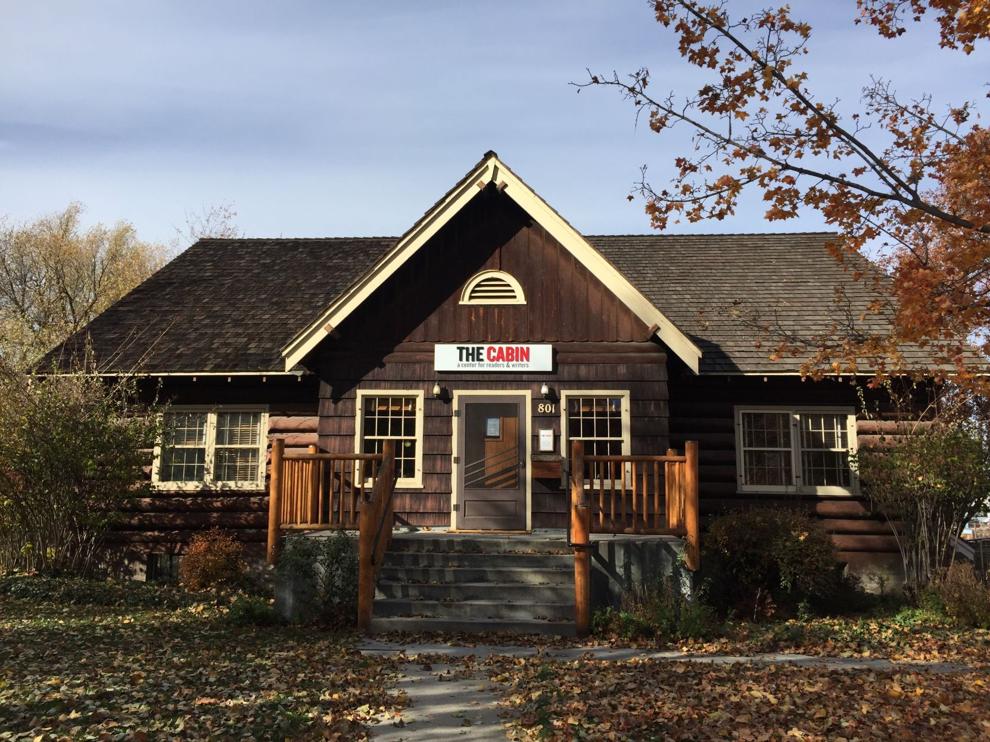 The history of The Cabin is, naturally, a sore subject for Minskoff. He saved it once and he's trying to do it again, though the prospects look bleak. But, for now, The Cabin remains.
"We just need to leave buildings where they are. That's where they came to be."
During America's bicentennial celebrations in the 1970s, the staff of Idaho Heritage magazine launched a massive storytelling project to capture the essence of Idaho's small town.
"We did what I called participatory journalism," Minskoff says. "It was the bicentennial, and people were actually paying attention. So we set up meetings in all these town and learned from the people who live there, who made the town happen. It was whole event for some people. They made us dinner, they let us stay in their homes. We were just learning. We didn't have an agenda. … We just let them talk, let them argue. It was the '70s. You had hippies and loggers and cowboys all in one room."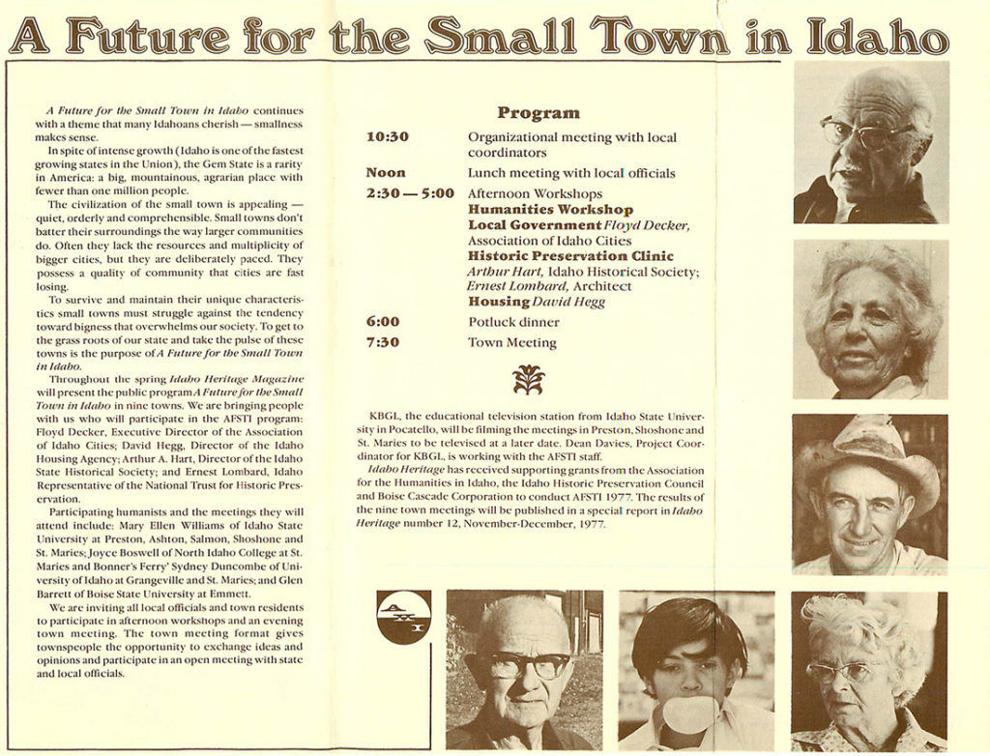 The idea was, for them, that years down the line you could open the magazine and still hear the voices of small-town Idaho, even if they were gone in the future. The project was a time capsule in that regards. A chance to immortalize Idaho then for Idaho now.
"So one of the reasons why, four decades later, I decided to go back is I wanted that back. I wanted to be on the road in my state," Minskoff said. "How many people get a chance to do that? I had a chance to go back into my life, as it was."
In "The Idaho Traveler," he went back to many of the same towns he did in the '70s. And he found out that, truly, the more things change the more they stay the same. The problems the magazine identified back then (gentrification, dying resources, the inability to keep young people from leaving town the first chance they get) are still there today. But the book also has an underlying sense of hope that the town can survive.
"Someone has to do it," Minskoff said.
It is unclear if he is talking about himself or the people of the towns. Both are fitting.
"Someone has to remind people that this is where we came from. And that there are still people here, making a living."
LEGACY
We got to Bruneau and pulled up to the Bruneau One Stop, a café/gas station/rope supply store in the heart of the town. Breakfast is eggs, bacon, hash browns and wheat toast.
"God, I was so worried you were a vegan," Minskoff said after we ordered. "That would have just ruined breakfast."
While we were waiting, I pulled out a copy of a New York Times article from January 1981 titled, "Minskoffs set the stage for new project." In it, it paints a picture of a very New York family, in the middle of expanding their bold development strategy to tear down old buildings. I asked him simply, "So you didn't like the family business?"
(A simple, yet presumptuous question. I learned from the master, after all.)
"You could say I was tangentially involved in the family business," he said. "I saved old buildings, they knocked down old buildings. But they loved what I was doing. They were tremendous supporters."
His son, Henry, also went on to tangentially be involved in the family business: he develops affordable housing complexes at a firm in New York.
"If I had stayed in New York," he went on, "I would have been my last name. I came to Idaho to have two names. I wanted Alan Minskoff to be unique, so I moved far away, not only in miles."
Moving on, it seems, is exactly what makes Alan Minskoff unique. During our breakfast, he took me through the many hats he's tried on over the years: magazine editor, poet, book publisher, restaurant owner, and even campaign worker. He was part of Frank Church's presidential campaign in 1976.
Most people are happy to have one career. Alan Minskoff wanted at least six.
Of all those, professor seems to be the one he's settled in most comfortably. He's been a staple on the C of I campus for two decades and, at this point, is working on securing his legacy there. Last year, he and his wife set up a scholarship for journalism students coming to the college.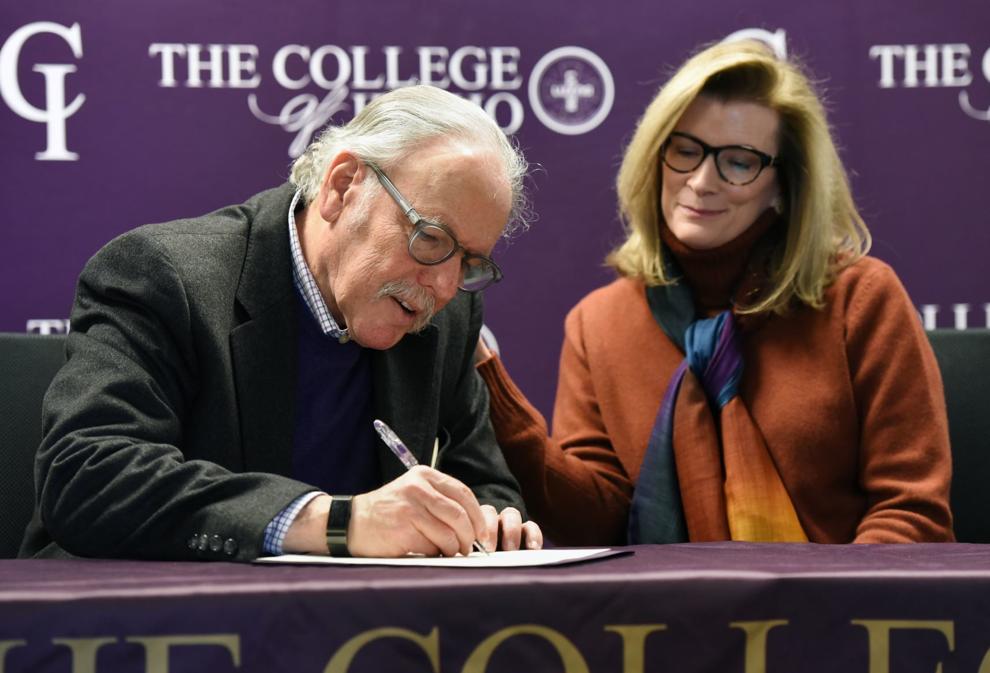 It seems very odd that he would be worried about legacy. In his 40-plus year Idaho residency, Minskoff has set off little cultural bombs all around Boise, and the fallout is everywhere: In the peaked roof of the Idanha, the marquee of the Egyptian, the richness of Idaho's wine industry, which he helped put on the map. It follows the hundreds of students who have sat through his classes, who have gone on to start their careers with foundational support he laid for them.
The ride back to Boise was quiet. The landscape lends itself to quiet. We're less than an hour outside of Boise but the world has changed.
"40 years ago," Minskoff says, not taking his eyes off the road, "I wrote a poem about how sometimes you just don't get a sense of the planet. It's just too big. But out here, you do. Time changes and it catches up to you."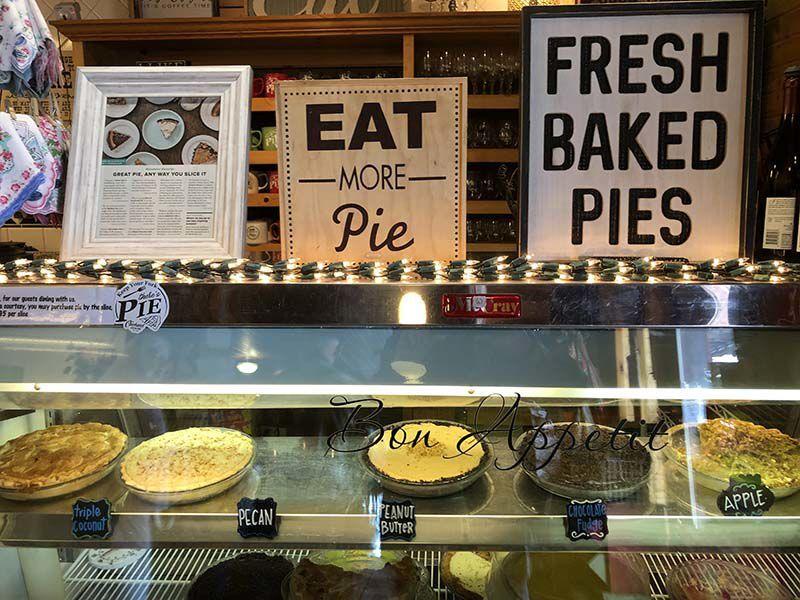 A pause and then:
"Do you want to get some pie?"