The coronavirus has shut more than our front doors — many venues, theaters, arts and entertainment events have also been shuttered due to the COVID-19 health and safety precautions. But, thankfully, not all.
You can see the world-class King Tut exhibit at The Discovery Center now through Thanksgiving. Health care workers get in for 50% off regular admission price and in August, youth ages 2-17 get in for a discounted price of $12.
Or, meander through the flowers or get a fix of live music on Thursday evenings through Sept. 3 at the Idaho Botanical Gardens. Also open is the Idaho State Museum, The Rose Garden at Julia Davis Park — and you can even step back in time at the Old Idaho Penitentiary. Be sure to check venue websites as most have timed-entry admissions.
In addition, there are other arts and entertainment options to consider that are coming up or winding down. Here are a few don't-miss events.
New at the Boise Art Museum
BAM presents: "Mirage: Energy, Water and Creativity in the Great Basin," Aug. 8, 2020 – Feb. 14, 2021.
The exhibition uses the idea of a closed watershed system as a metaphor for thinking about the Great Basin's unique landscape as a source of regenerative power, according to a press release about the show. The eight participating artists present artworks that consider the Great Basin from different points of view. The show was originally organized by the Sun Valley Museum of Art and on display there last summer.
BAM is open to the public Tuesday-Sunday, currently letting in a maximum of 50 visitors at a time. BAM's COVID-19 guidelines are posted on the website: boiseartmuseum.org.
After a couple of hiccups, the i48 Comedy Short Film Festival, originally slated for February, will be live streaming the films at 6:30 p.m. on Friday, Aug. 7, on ArgosTV, with an award ceremony following. The screening is "rated R." More information and streaming links will be available on the website: idaho48.org.
Alive After Five Free Concert Series 2020 – End of summer count down
Now a Boise institution, this concert series that has traditionally featured live bands, food, fun, families and fountains, is winding down its 34th season with weekly live shows that were up close and in person until COVID-19 changed it to a virtual season. Hosted by the Downtown Boise Association and presenting sponsor Connections Credit Union, you can stream the concerts from the DBA Facebook page or YouTube channel.
You can also purchase merch, beer and wine to go at the DBA booth on The Grove Plaza on showtime Wednesdays from 4:30 to 6 p.m. The Tips for Charity partner for August is Boise Fire Fighters Local 149 Burnout Fund. Find more information at downtownboise.org.
Mark your calendars for these upcoming shows:
Aug. 5: Jared & The Mill; opener – High Pine Whiskey
Aug. 12: Jonathan Warren & The Billy Goats; opener – Dan Costello
Aug. 19: Steve Fulton Music; opener – Dustin Morris and Friends
Aug. 26: Reverend Peyton's Big Damn Band; opener The Oliphants
Du-dun... du-dun... du-dun, du-dun...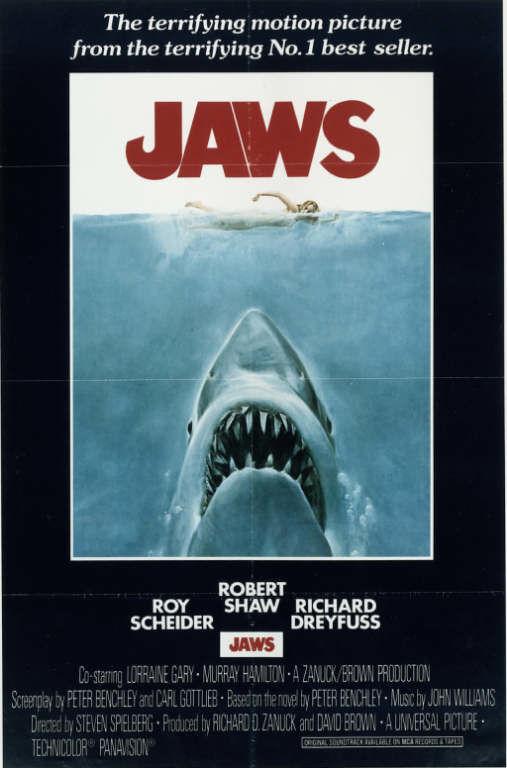 What's summer without watching "Jaws"? Ever since the animatronic sea monster popped up and sailed its iconic and fearful fin atop the waves of a New England beach community, it's been standard scream and popcorn fare for the masses. And now, you can get your scares and screams by watching it on the big screen — it's one of the movies showing now through Thursday, Aug. 6, at The Flicks in Boise. Other offerings include the World War II flick "Summerland," "The Fight," a doc that "celebrates the unsung heroes of the ACLU," said the promo materials, "A White, White Day," Iceland's 2020 submission for Best Foreign Language Film and the thriller, "Relic." Check the website for showtimes, COVID-19 guidelines and to purchase tickets: theflicksboise.com. For food/concessions window pick-up or curbside video rentals call 208-342-4288.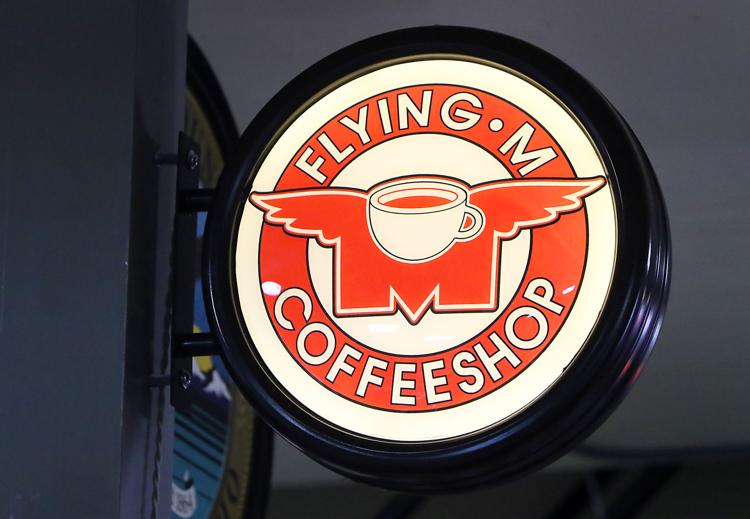 Psst — this just in: The Flying M in Boise just got a beer and wine license, and is currently serving up Frozé until 6 p.m. But look for extended hours and bags of Frozé-to-go, and a beer selection coming soon. Check the website for updates. Also, catch some art while you're there — the featured artist for August is Larysa Veselska. Very colorful, neon-like, nature-based acrylics. flyingmboise.com.