Opera Idaho just announced the 2021-2022 season that includes four main stage operas, an extra add-on production, Opera Idaho premiers and six different Operatinis. It's an exciting lineup, and BW interviewed General Director Mark Junkert about the new lineup, the performers to look out for and how Opera Idaho has a little something for everyone, from the aficionados to the newcomers.
BW: This year has been hard for the arts. How did the Opera weather the storm, and will any of the changes you had to make be a part of the next season?
MJ: While Opera Idaho was unable to present fully staged operas in theaters, we were able to present smaller-scale live performances such as recitals, fundraisers with singers, and our signature Operatinis for in-person audiences. Audience capacity was limited, but it was our way of staying connected to our patrons.
BW: Speaking of next season, please tell us about it. What can people look forward to?
MJ: Our return to the stage for Opera in the Park is a free concert at the Gene Harris Bandshell at Julia Davis Park in Boise, a free concert with four singers, orchestra and chorus. A full season of operas begins in October with The Merry Widow, followed by Carmen in January 2022 — both these operas will be performed at The Morrison Center. In March we present An American Dream, an opera dealing with internment of Japanese-Americans during World War 2, which points to the historical events at Minidoka in Idaho. The latter two operas will see our return to The Egyptian Theatre, our home theater. We close out the season in April with Dead Man Walking, the operatic version of Sister Helen Prejean's story of a death-row inmate in Louisiana for whom she acts as spiritual advisor (this was also a 1995 film starring Sean Penn and Susan Sarandon). These operas were all scheduled for last season or the season before and postponed because of the pandemic.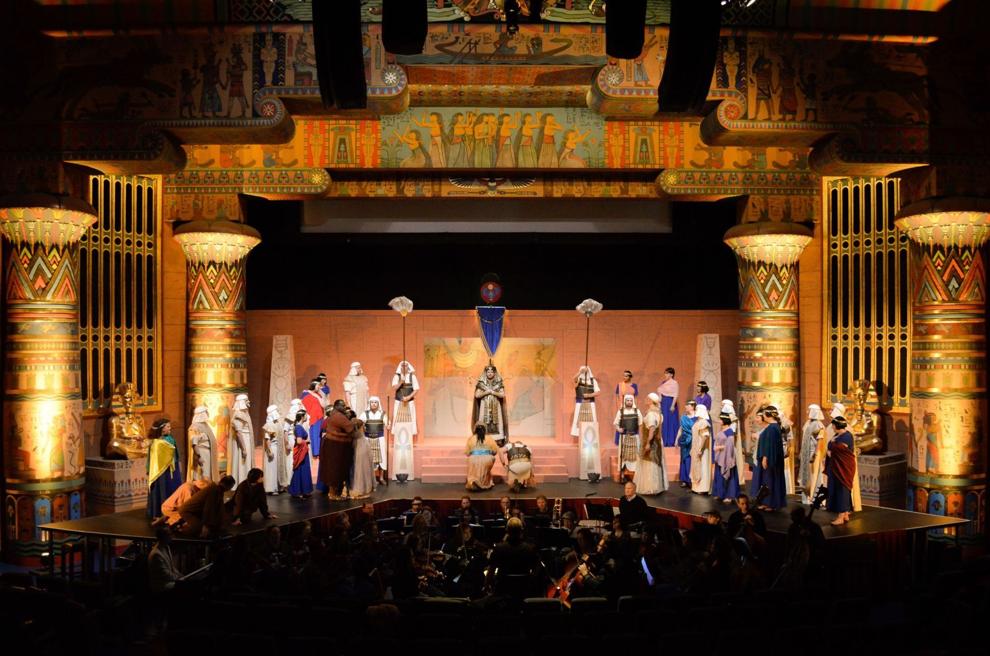 BW: Who are some of the performers to look forward to this season?
MJ: Idaho native and audience favorite soprano Cecilia Violetta López will sing in Opera in the Park and also headline the cast for The Merry Widow. Cecilia was also appointed Opera Idaho's first-ever Artistic Advisor at the beginning of this year. Tenor Josh Dennis, who last appeared with Cecilia in West Side Story in Concert a couple of seasons ago, makes his role debut as Don José in Carmen.
BW: What is Operatini? It seems like a cool way to enjoy opera and maybe a way for newcomers to give it a try.
MJ: Operatinis are, as you suggest, a way to introduce opera to newcomers through a fun, low-key event where singers sing opera arias but also selections from musical theatre, the American Songbook (music of the 1940s and '50s) and even popular music. It's a shorter program than a full-length opera, and the music is explained along the way. Held at The Sapphire Room at The Riverside Hotel, each Operatini features a cocktail designed especially for the upcoming opera in our season. We offer six Operatinis each season.
BW: For some people, the opera may seem like it's not for them or doesn't fall in their budget. Does Opera Idaho have options?
MJ: There's something for everyone in opera … the voices to begin with, heard in unamplified glory; but there's also acting, sets, costumes, orchestra, chorus. And the topics include love, seduction, jealousy, murder, flirtation, injustice, redemption, the whole of human life. Reduced-price tickets are always available for students, and there are discounts for seniors as well. A subscription can be purchased for as little as $83 for four operas.