The pandemic has been difficult for small business owners, but Tony and Tara Eiguren, owners of The Basque Market, said they've been pretty fortunate even over this past year, crediting their great customers. But Tony said seeing how COVID put such a strain on local charities, they decided to try to help out.
"It's been a struggle but we've held on," said Eiguren, "We're only at half staff, but as far as the market goes, we're doing OK. The idea came from, well not sleeping very well and thinking about what's going on. And back before November I woke up from a not good sleep and had an idea about fundraisers."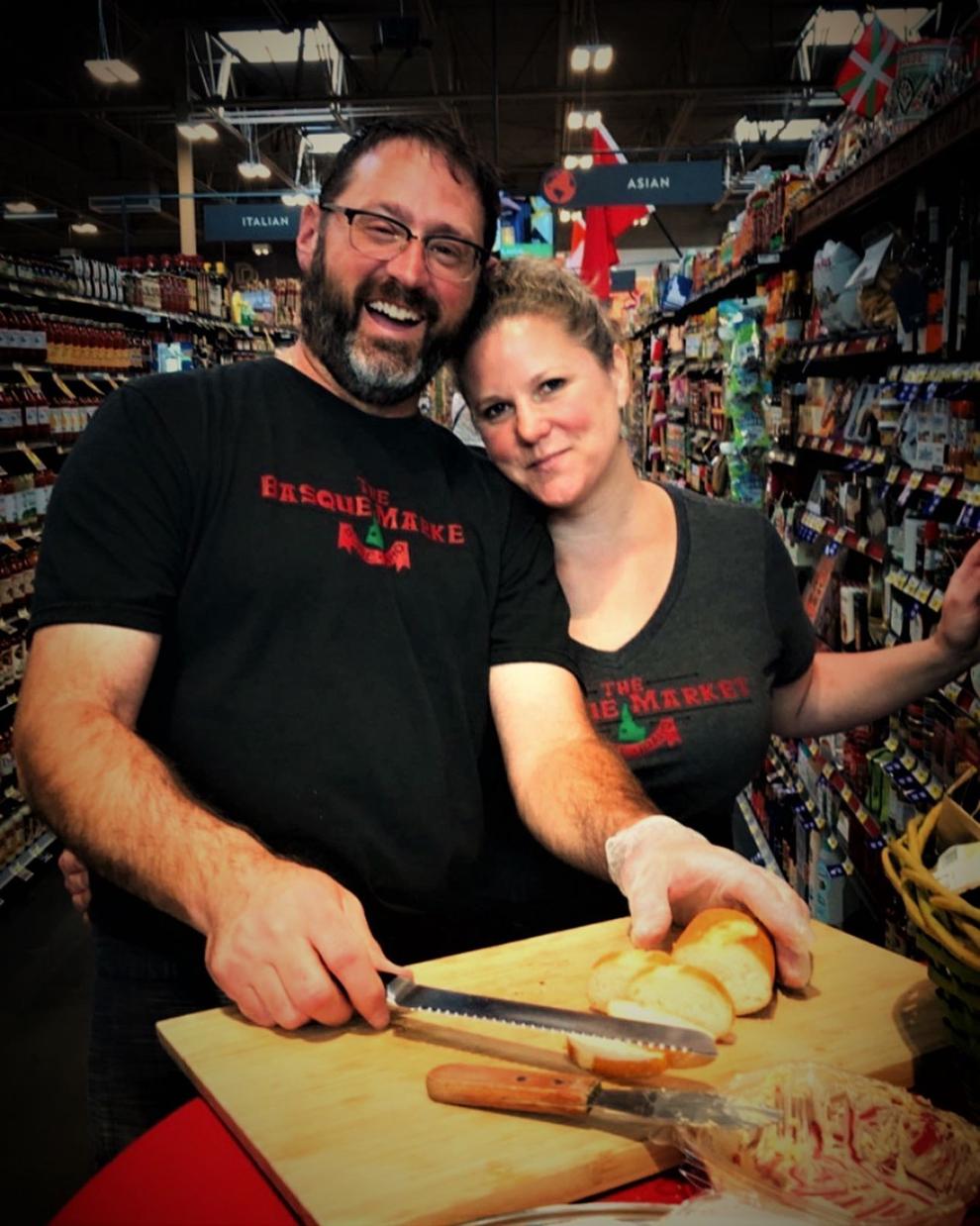 Croquetas for a Cause is a fundraiser everyone who loves croquetas can get behind, because all you have to do is order them. Every month The Basque Market donates 15% of the sales from two croqueta flavors to a local charity. The market has a small list going and a committee to pick. The plan is to do it for a year. People and nonprofits that want to participate can get more information on the website or by following the market on social media.
The market began the fundraiser with the Oinkari Basque Dancers, a Basque American dance troupe created 60 years ago. Eiguren said they put it together really fast the first time, did it for four days and it was a lot of work. So they brainstormed and came up with the idea of the monthly fundraiser. In April Jesse Tree of Idaho received the funds, and in May it's the Boise Rescue Mission.
Eiguren said there are three reasons it works well — the first and most important being that it gives them something to look forward to and breaks up the monotony of pandemic life. It also brings in new customers and helps out local charities, which in turn helps the community.
People should also know that The Basque Market is not playing around with croqueta flavors. For those who don't know, Basque croquetas are really tasty deep fried balls of deliciousness. The outside is a crunchy breadcrumb and the inside has different flavored kind of béchamel stuffing. Croquetas are a labor of love because they take two to three days to make, and the Basque Market is making a lot of them
Eiguren said they're turning a bit into a croquetaria. The Market now has 12 to 15 flavors of croquetas daily and even some sweet flavors. A lot of the croquetas rotate, but some featured flavors are chicken, caramelized onion, cod, cod and pepper, gluten-free chicken, hamburger, jamon serrano, jamon de york, lamb, mushroom, piquillo pepper and cheese, shrimp, spinach and tuna and olive.
There's a flavor for everyone and usually a veggie and gluten-free option. The croquetas are fried to order and a snack that will bring you back over and over again. They're really that good.
"This isn't going to get anyone rich, but it helps," said Eiguren, "and I hope that it can do a little bit for these organizations. All people have to do is choose the monthly two special flavors and it goes to the nonprofit. We are saving the world one croqueta at a time."
The Basque Market has also offered classes for people who would like to learn to make their own Basque food, including a paella class on May 2. Future classes will be posted to the market's website as they are scheduled.