Leighton Vander Esch wanted to do something for Salmon River High School. He also knew he was going to need a place to workout while back in Riggins for the offseason.
He found the perfect solution: a new weight room.
The former Boise State star and current Dallas Cowboys linebacker recently paid more than $45,000 for a new weight room at his old high school. It opened for use two weeks ago.
"It was the first thing that popped into my mind because it was a big need," Vander Esch told the Idaho Press. "It just made the most sense. A lot of the racks and stuff were all made in shop class and everybody has been saying we need a new weight room. It was barely even a weight room before, and now to see the excitement level of the guys using the new room has just been awesome."
Vander Esch's agent Ron Slavin negotiated a deal with Boise Fitness Equipment in which they would discount the purchase and installation of the weights in exchange for him doing some marketing and promotion for the company.
But Vander Esch still picked up more than $45,000 of the tab out of his own pocket for the project, which had a total value of about $70,000.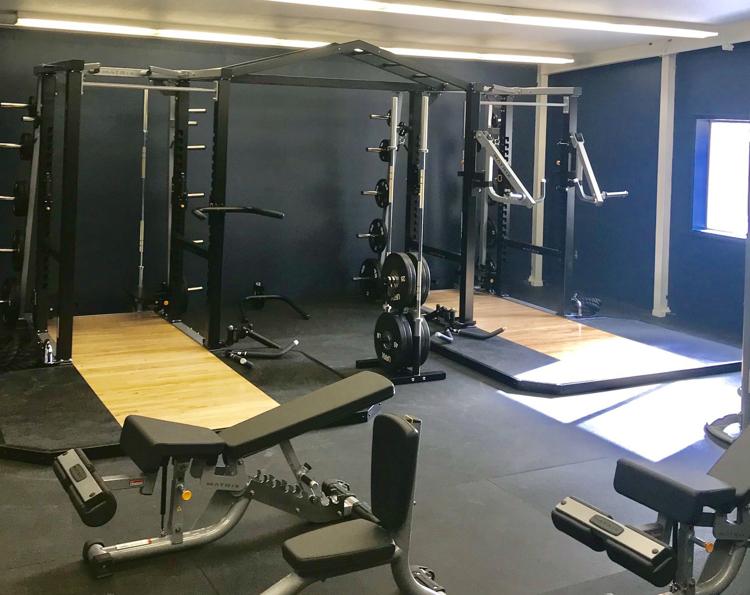 "It just shows his roots and how much he's connected and still interested in helping the youngsters that are trying to follow in the same path he did," said Salmon River football coach Ty Medley. "The positive momentum it has already created in two weeks has been great. All of a sudden the guys are far more interested in working out because it's high quality, brand new stuff."
The weight room features two power racks connected in the middle with ladders for pullups and other exercises. There's a cable cross unit, 25 sets of dumbbells ranging from five pounds to 125 pounds, kettlebells, benches and more.
It's not even comparable to the old room, which was filled with old and broken equipment.
"I don't know that we had a bench in the whole place that didn't have a hole in it," Medley said. "A lot of barbells were refurbished, some were falling apart. Training there for a while you kind of knew what was usable and how to use it and make it stay together, but in our shop class we did make squat racks. It was bare bones.
"I got to see the whole process, and to see the final product is just amazing. It's more than I ever would have seen us have in our weight room."
Vander Esch has already been in most days by 6 a.m. to use the equipment himself before school starts. The walls were painted navy blue and they soon will have quotes and a big Dallas Cowboys star on them.
The first-round NFL Draft pick was involved from the start, working with Scott Wilde at Boise Fitness Equipment to design the room with what weights and equipment he wanted. Despite being in the middle of his first NFL season, he found time to finalize the project in December.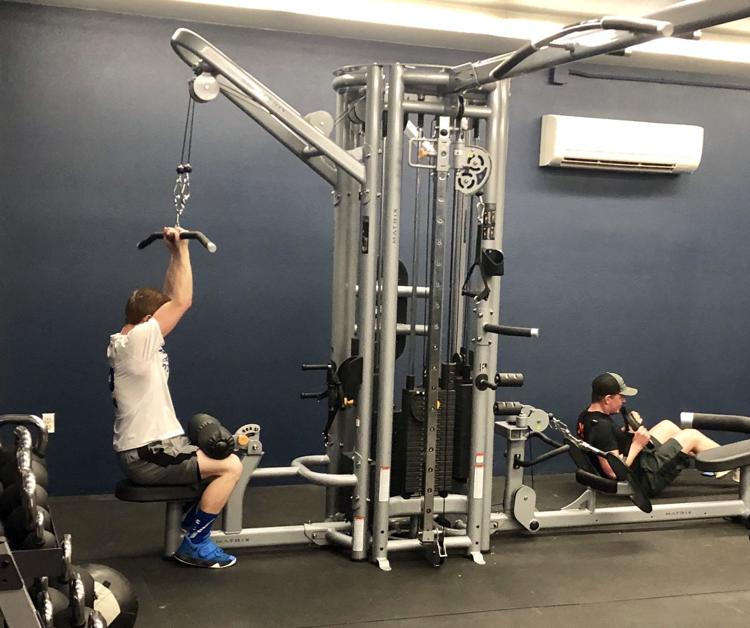 When it came time for the equipment to be delivered and installed at Salmon River in early February, Vander Esch helped unload the truck and unpack the boxes himself.
"He carried the big dumbbells in for us and it was just a great time with the community getting involved and the students all helping us unload the truck," Wilde said. "For being a first year pro and to already give back to his high school and make that kind of change for the community, it says a lot about his character and the phenomenal person he is. I was pretty impressed by him.
"After he helped us he went and watched the girls basketball team play in McCall that night to support the school. It's just amazing to see what he's doing for that community."
But the new weight room is not all Vander Esch is doing for his old high school. His apparel deal with Nike includes new uniforms for both the football and basketball teams at Salmon River next season.
His rookie season included a playoff appearance, a trip to the Pro Bowl and one of the better years that a former Boise State player has ever had. Vander Esch finished third in the NFL with 140 tackles despite only starting 11 games. The 140 tackles set a new rookie record for the Cowboys.
It's only been 10 months since Vander Esch went No. 19 overall to Dallas and started his NFL career. He's still just 14 months removed from playing in a game for Boise State.
"It's amazing how fast time flies when you're having fun," Vander Esch said. "This time last year I was training for the combine. The amount of things that happened in the past year since then is absolutely amazing.
"I was just living in the moment and enjoying every single bit of it during the season. It was a dream fulfilled that I had my entire life."
Thanks to the new weight room and uniforms, Vander Esch is helping others from Riggins try to come closer to achieving their dreams as well.