Former Boise State guard Derrick Alston Jr. is confident he'll hear his name called tonight in the 2021 NBA Draft. But if not, he's fine signing a free agent deal and taking the hard route.
After all, he's done that his whole life.
Alston arrived at Boise State as a 148-pound walk-on, worked to earn a scholarship and transformed himself into a legit NBA prospect. Now he's ready for the next step.
"It's something I've dreamed of my whole life," Alston told the Idaho Press. "I know how good I am and what I can do. I just want an opportunity and a foot in the door. When I get that I'll be prepared for it."
The NBA Draft starts at 6 p.m. Thursday and airs nationally on ABC and ESPN. The full 60-pick, two-round draft will conclude tonight, with free agent deals following quickly.
Alston, who ranks No. 10 in Boise State history with 1,479 points, had private workouts with 11 NBA teams in the days and weeks leading up to the draft.
"It's been a whirlwind but it's been a lot of fun," Alston said. "Going to the Elite Camp to Pro Day and having all the individual workouts, it's been a lot of fun.
"I've definitely raised my stock. We'll see what happens."
Predictions are mixed on Alston. Some mock drafts have him going late in the second round, while others have him not being picked. As a reminder, most mock drafts didn't have Boise State's Justinian Jessup going last year before he went No. 51 to the Golden State Warriors.
"I'm confident that I will be selected but if not I'm pretty confident of getting a good undrafted free agent deal so I'm very confident going into it because during this whole process I've maximized myself."
Asked what it would mean to be drafted, Alston said, "Definitely it's cool for the day and what not, but for me the biggest thing is to get my foot in the door and get an opportunity to be able to showcase myself. At the end of the day the picks don't really matter when you get out on the floor. It's about who is good. I just want to get my foot in the door somewhere and be able to maximize my opportunity and potential with an organization."
Alston averaged 17.0 points and 2.2 assists per game as a senior. He flirted with jumping to the NBA last summer but elected to return in part to improve his 3-point shooting. He did that, going from 33.5 percent as a junior to 38.2 percent from 3-point range this past season.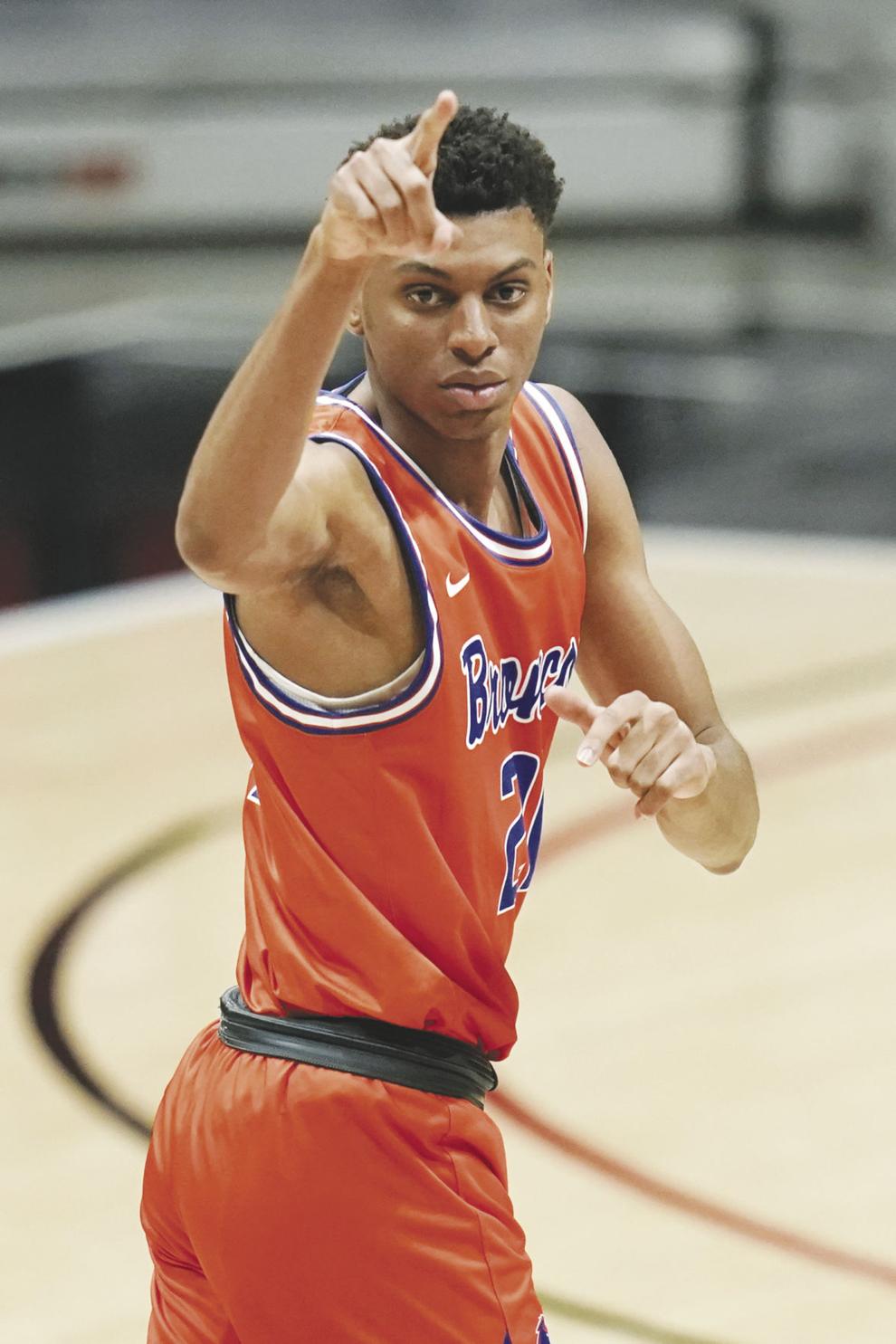 During the near-dozen private workouts Alston did he wanted to show his shooting improvements as well as his ability to defend. He's confident he did both of those.
"I put a lot of work into my shot since the season ended," Alston said. "It's one of my strengths and I've shown that well during the live sessions. I also wanted show I could stay in front of guys and guard and I did that."
It would be quite an accomplishment for Boise State if Alston were to be one of the 60 players selected Thursday night. He'd be the third Bronco taken in the past four years, following Chandler Hutchison (No. 22 to the Chicago Bulls in 2018) and Jessup.
"It definitely would be big for the program" Alston said. "A lot of the Power 5 guys get the looks from scouts but if you can play basketball at a high level they will find you. Boise State has continued to grow not only in terms of talent but the resources we're getting too."
Alston and Hutchison are the only two players in program history to earn multiple NABC All-District honors. Alston shares the same agent as Hutchison and said his former teammate "has always been there as a big brother for me. He's definitely been great this whole process helping me out."
Another cool side story? Alston's dad Derrick Sr. was the No. 33 overall pick in the 1994 NBA Draft by the Philadelphia 76ers. He played 139 NBA games for the 76ers and Atlanta Hawks before a long professional career overseas.
"To be able to follow in my fathers footsteps and be able to say I'll hopefully be in the NBA soon, it's definitely kind of crazy to even think about," Alston said. "It hasn't even really hit me yet. It's been a blessing to be part of this process. I'm just super excited and can't wait to see where I end up."
Alston Sr. is currently the head coach of the Westchester Knicks in the NBA Developmental 'G League'. If he goes undrafted one would think pops would be encouraging the Knicks to sign him as a free agent.
Regardless of what happens and where Alston ends up he said Boise will always be a second home to him. Expect to still see him around town plenty in the future.
"I'm a Bronco for life for sure," Alston said. "I know my life will get crazy here but whenever I have time to come back for a football game or come workout with the guys, it's something I look forward to doing."
Alston has a low-key evening planned with his family watching the draft at home in Houston. Whenever the phone rings, he'll be ready.
"It's kind of crazy every year I watch it and now to be one of the guys eligible to be one of the 60 picks will be different — a little anxious probably," Alston said. "But I'm excited. I feel like what I was able to do the last two months, I really maximized myself and whatever happens and whatever opportunity I get, I'm ready to take advantage of it."