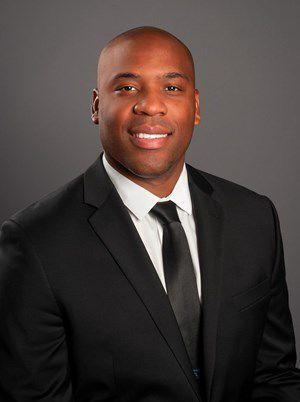 The Boise State men's basketball team lost an assistant coach Sunday to a rival Mountain West team.
Chris Acker, who has focused on Boise State's defense the past two years and has been a key part of player development and recruiting, was announced Sunday as an assistant coach at San Diego State.
"It came about suddenly," Acker told the Idaho Press in a text message Sunday evening. "This was a decision for my family and I to get back to where we are from (California)... It was one of the toughest decisions I've ever had to make. I get the whole in-conference deal and why people don't like it, but it was tougher for me because of how much I love each person affiliated with the Boise State program like family.
"The guys in that locker room were so special to coach and help mold and develop. The staff and administrators were so welcoming and kind to my family and I. I struggled with the fact that I'd be leaving people I genuinely love and care for."
Prior to his two years at Boise State, Acker spent two seasons as an assistant at Hawaii and previously was the head coach at West Los Angeles College.
With Acker helping coordinate Boise State's defense, the Broncos ranked third in the Mountain West in points allowed at 68.8 points per game the past two seasons.
"My two years there is why I am in this position today," Acker said. "Boise State is a remarkable place with tremendous leadership. These two years I will cherish forever because they've made me a better teammate, a better father and a better competitor.
Want more news like this in your email inbox every morning?
"I can't control what people will think or say, but all I can say is thank you to everyone I came in contact with during my two seasons there."
San Diego State did the same thing last year, hiring an assistant coach from Mountain West foe San Jose State.
"When we were looking at our requirements for this position, Chris checked all the boxes," San Diego State coach Brian Dutcher said in a release. "He has been a head coach at the junior college level, served as a defensive coordinator at both Hawai'i and Boise State and has an outstanding reputation in the individual skills development of student-athletes. In addition, he has strong recruiting ties on the West Coast and is someone who will have a positive impact on the student-athletes in our program.
"We have been fortunate to always have great people on our staff at San Diego State and Chris will continue that tradition."
The departure of Acker could hurt the Broncos on the recruiting trail. He was the lead recruiter for Che Evans, a four-star prospect from Maryland that had the Broncos in his final list of six schools along with Ohio State, Florida, Texas Tech, TCU and Oregon State.
Acker is the fifth assistant coach to leave the Broncos in the past four years. Phil Beckner left after last season to focus on a personal training business, while John Rillie (2017, UC Santa Barbara) and Danny Henderson (2016, Oklahoma State) both left for other assistant coaching positions. Jeff Linder left in 2016 to become the head coach at Northern Colorado.
Boise State coach Leon Rice was not available for comment.